nobeo and Qvest Media Decentralise Post Pipelines in the Cloud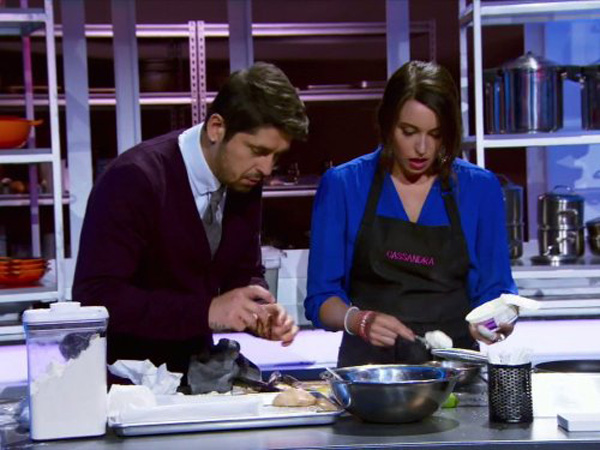 'The Taste' TV series on ProSiebenSat.1.
nobeo production company is using a new media asset management system in the cloud, implemented by systems integrator Qvest Media whose team has also adapted the installation for post-production processing. The resulting integrated system speeds up and simplifies the workflow and makes it possible for nobeo to carry out important stages of post-production independent of location.
The system was initiated when nobeo called on Qvest Media to help with post production of their well-known ProSiebenSat.1 cooking program 'The Taste'. "For nobeo, we used the cloud-based MAM system Vidispine and integrated it into a hybrid set-up with gateways for local storage management. The user interface was designed with a transcription logging application," said Ulrich Voigt, Head of Design at Qvest Media.
A multiple-cloud system was put in place for the cloud infrastructure. Two HTML5-based web applications handling transcoding and editorial mark up run in a private cloud at HIAG Data's data centre, while video material waiting to be processed is stored and made available at both HIAG Data and the AWS public cloud platform, forming a redundant environment.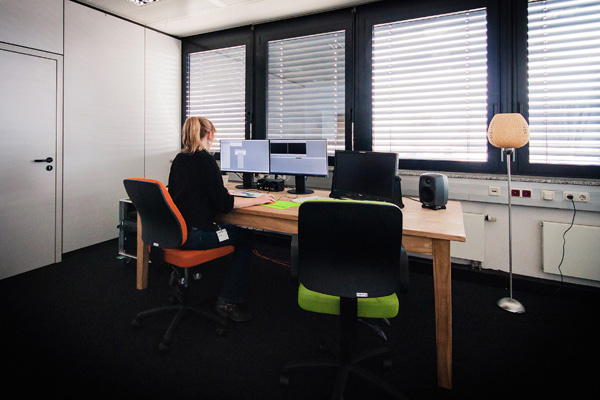 Post-production at nobeo.
Because 'The Taste' is recorded in Munich at Redseven Entertainment, and post-production takes place at nobeo's main office in Hürth near Cologne, the nobeo management team decided on a decentralised pipeline in the cloud. The workflow begins while the shoot is in progress, when the compressed and unsorted raw video material is streamed to the cloud, where it is immediately accessible for transcription and enriching with metadata in near real-time by the nobeo's local post team in Hürth. Previously, the material had to be sent by courier, meaning that review and preparation could only begin the following day at the earliest.
Marking the edit points where interesting scenes occur can also be done in the cloud. An AAF format timeline file, compatible with Avid editing systems for the final editing of high-resolution raw material, is created on demand in one step. "The new MAM system gives us a chance to speed up our complex post production workflows and optimise them further," said Ralph Jacobi, Head of post production at Redseven.
Stefan Hoff, Managing Director of nobeo said, "We have developed a system that is still fairly unusual in the market. Combining the cloud integration expertise of Qvest Media with our workflow skill, the system has several advantages in terms of automating and accelerating production. I am looking forward to further development of the partnership." Qvest Media and their recently acquired software company HMS are now working on the next stage of nobeo's cloud environment, which will integrate artificial intelligence. After the initial learning phase, this integration will help to automate transcription. www.qvestmedia.com