Territory Delivers Motion Graphics to the Big Screen with Red Giant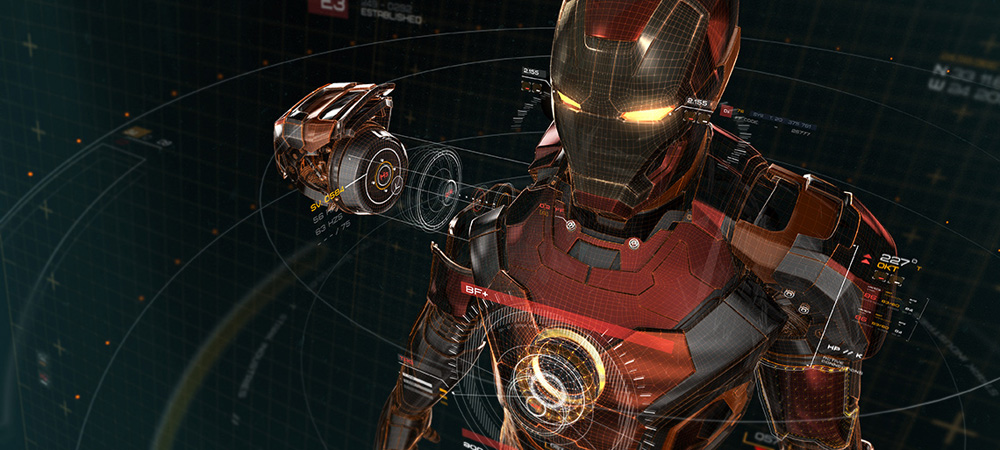 Avengers: Age of Ultron, Marvel Studio. Iron Man screen design, courtesy of Territory.

Territory Studio has been creating motion graphics as elements in feature films since they opened in 2010 with their first on-screen graphics project, 'Prometheus'. Following that high profile start, within the next year they had the opportunity to work on 'Fast & Furious 6', 'Zero Dark Thirty' and Marvel's 'Guardians of the Galaxy', all of which helped them establish a reputation as screen graphic specialists delivering material for use both on set and in post, and prove their ability to handle large scale film projects. They now work from offices in London, New York and San Francisco.
Since 'Prometheus', they have been hired to work on 'Jupiter Ascending', 'Ex_Machina', 'Avengers: Age of Ultron', 'Mission Impossible: Rogue Nation', 'Hitman: Agent 47' and a second film with Ridley Scott, 'The Martian'. Creative director David Sheldon-Hicks said, "We also create graphics for games and brands, and I think what ties it all together is a love of craft and creative. We work on the idea that UI concepts for near future and science fiction devices and gadgetry can connect technology with entertainment through viewers' emotional engagement."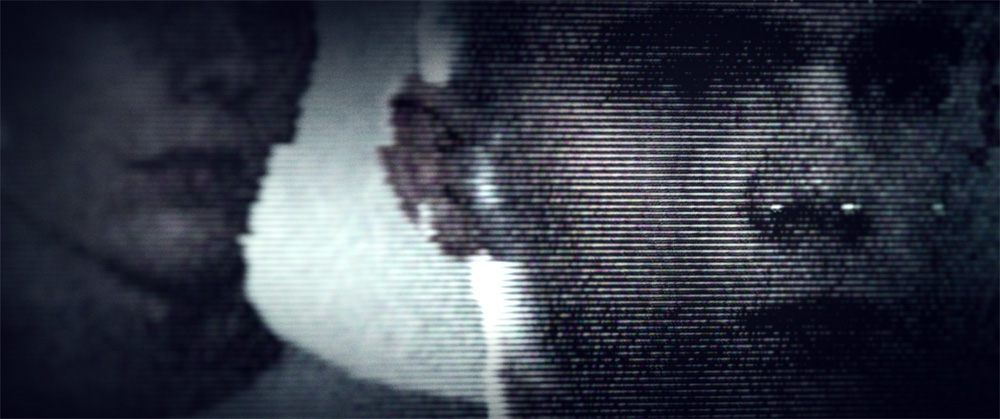 Hitman:Agent 47, Twentieth Century Fox. Screen design courtesy of Territory.
Territory generally works with Cinema 4D and After Effects as the main software in their pipeline. Red Giant plugins are only compatible with After Effects, but because After Effects and Cinema4D are complimentary tools, an artist can use looks created in one to elevate work done in the other.
David said that their clients tend to expect a fairly sophisticated, developed creative in very short timeframes. The team finds plugins are very useful during that look development stage. "The Red Giant Trapcode Suite allows the designers to test ideas quickly, but with detailed controls for a high level of craft," he said. "We will sometimes use Trapcode Particular to add an extra layer of atmosphere and depth, and then run the result through Magic Bullet Looks for a final grade.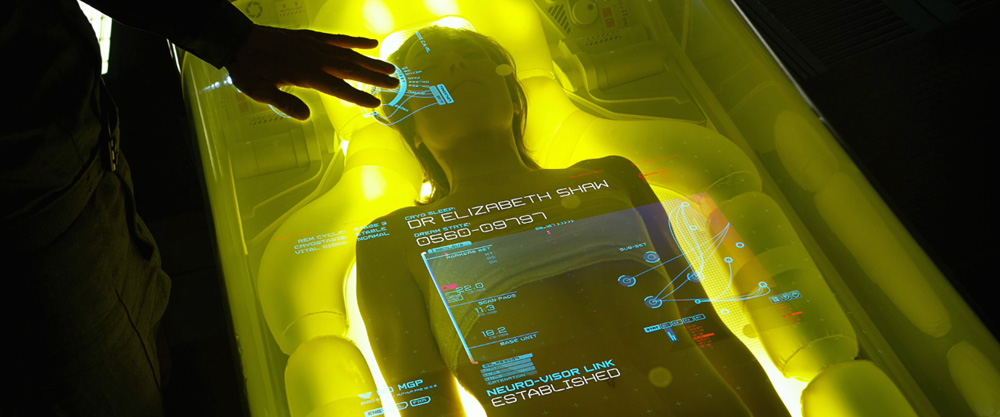 Prometheus, Twentieth Century Fox. UI design, courtesy of Territory.

For their work on the film 'Hitman: Agent 47', the brief was somewhat different. The film's editor Nick de Toth, approached Territory and asked them to create screen graphic elements to help support the film's narrative continuity and clarity.
"Once Nick realized how the work we do could contribute, he extended our involvement and we were able to give his team a designer's eye across the whole film that pulled the story together," David said. "For example, we helped to join story arcs through specific VFX 'vision' elements that form a plot device, and designed a title sequence that acts as a prologue, setting a narrative context for the unfolding action. Finally, we crafted the logo, creating and animating a sharp brand for the film that ties in with the Hitman game franchise that the film is based on."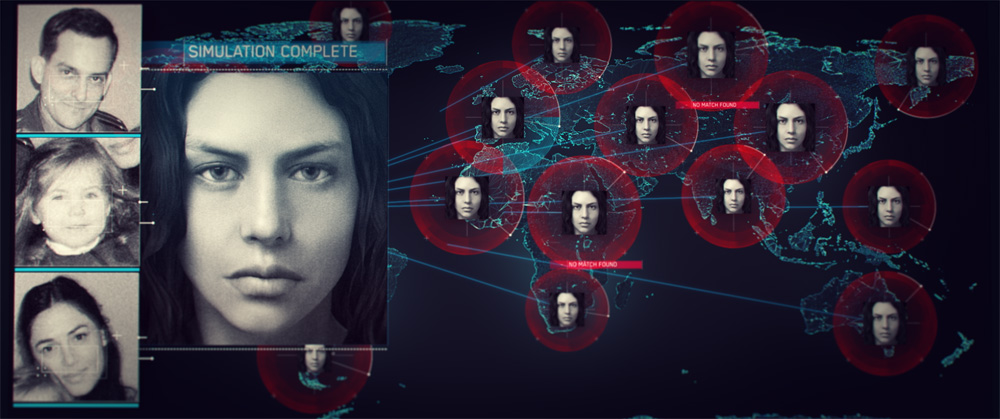 Nik Hill, a motion graphics designer at Territory, led the art direction and animation on 'Agent 47'. He likes using plugins in his work, and in particular has learned to use Trapcode Form and Particular and Magic Bullet Looks to produce effects in live action footage. About this project, he said Trapcode Form and Particular were used both in the main titles and for 2K plates during the movie. He said, "We created several CRT-inspired footage treatments to make certain shots feel archival. With Form we created a bespoke look and feel on a per shot basis and achieved high level of finesse and detail."
In one instance, they used Trapcode Form to bridge two shots together, creating a graphic transition through Agent 47's phone, using the software's displacement parameters to increase the feeling of depth as they fly a camera through it in 2.5D space. "When we have to think in terms of what will give the best results in the least amount of time, it often leads to using plugins like Form and Particular," Nik said.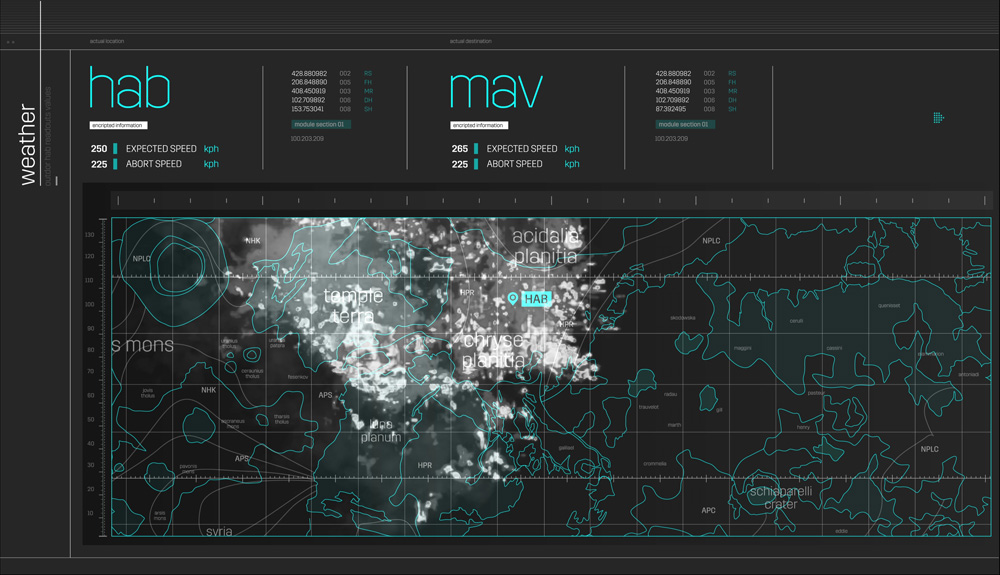 The Martian, Twentieth Century Fox. Mission Control screen design, courtesy of Territory.

Particular is concerned with defining and emitting particles – what each one looks like, how many and how they are generated, how fast they move and their duration. Form is more creative, manipulating the particles in a persistent group or 'form' that lasts and performs throughout the shot.
Nik Hill remarked, "For the phone transition shot for 'Agent 47', I literally had a few hours to get it out the door. I fed in the live action shots occuring either side of the transition into Form, displaced them and flew a camera through. With a peppering of some vector graphics the shot was good to go, and the client loved it. That was one of the few shots that didn't change from preview to final."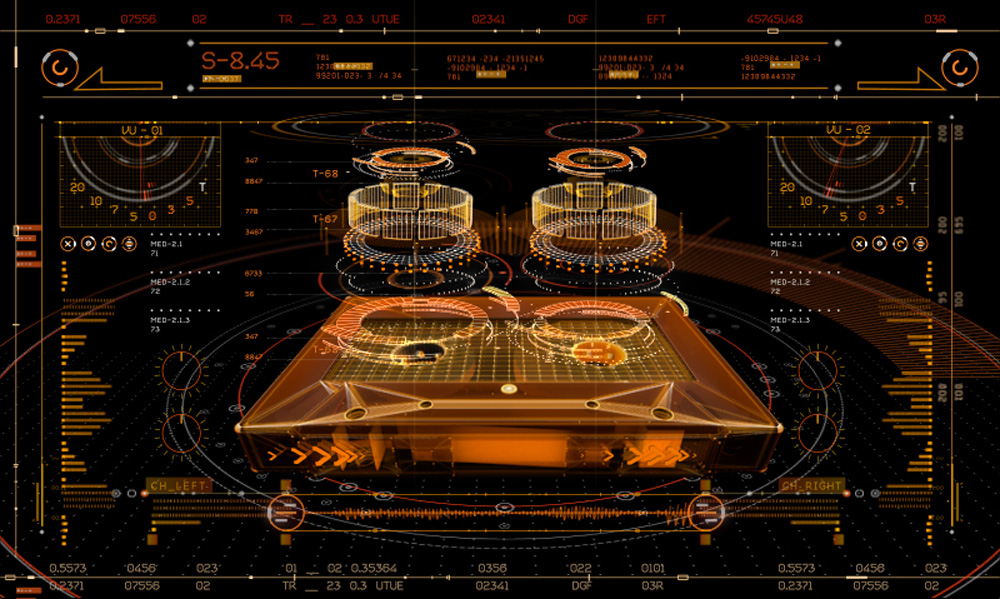 Guardians of the Galaxy, Marvel Studio. Milano screen design courtesy of Territory.
Peter Eszenyi, 3D artist and lead on CGI for the movie, prepared the style frames for the renders of their 3D sequences. Using Red Giant Magic Bullet Looks and LUT Buddy for colour grading and applying LUTs he could experiment with various looks and narrow down the shot candidates for the final aesthetics of the sequences he was assigned. "Because LUT Buddy allows you to quickly establish a base visual for a project, I can use the plugins to churn out style frames and iterate through them very quickly," he said.
Territory Studio has also joined the crew at Red Giant Films to create the end credit sequence for their latest short film, 'Go Bag', made to promote the company's most recent tools. The team used the Trapcode Suite to create the graphics, including Form once again to generate 3D objects, plus the new Trapcode Tao for the geometric interference patterns and glitching. www.redgiant.com