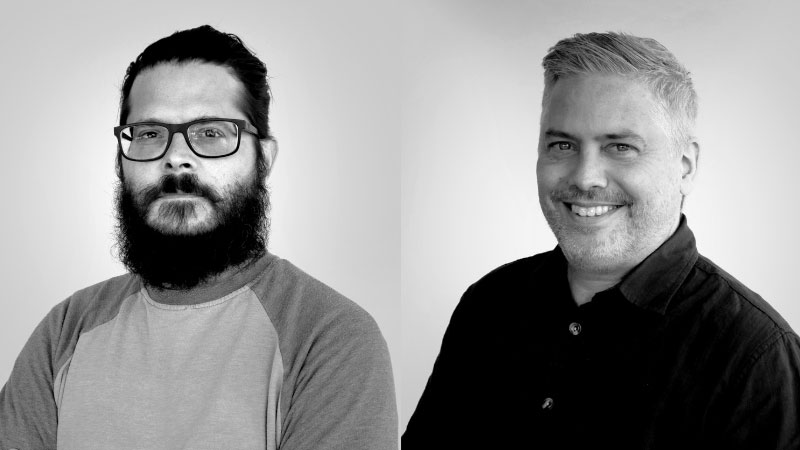 Jeremy Robert (left) and Francois Lambert (right) join the visual effects team at Framestore in Montreal.
Framestore welcomes two experienced VFX Supervisors to its Montreal team - Francois Lambert and Jeremy Robert. Francois and Jeremy are joining at an exciting time - the Montreal studio is celebrating its tenth anniversary and the successful delivery of projects like Barbie, Guardians of the Galaxy Vol. 3 and Foundation Season 2. Their passion for the craft, coupled with their wealth of experience, is set to further push the studio's expertise and capabilities.
Over almost three decades in the business, Francois Lambert has contributed to film franchises including Star Wars, Harry Potter, Pirates of the Caribbean, Marvel Cinematic Universe, Indiana Jones, James Bond, Star Trek, and Fast and Furious, during his tenure at ILM and more recently, DNEG. A recipient of a VES award, he has also been honoured with three Emmy nominations, two additional VES nominations, and three HPA Award nominations. He has been a member of the Academy of Motion Picture Arts and Sciences (AMPAS) since 2017.
"I've always admired the work of Framestore, their attention to detail, asset builds and exceptional animation and creature work," Francois said. "With a reputation as a trusted client partner, solving creative challenges with the imaginative use of technology, Framestore is also known for its collaborative and supportive work culture. I'm looking forward to taking on fresh challenges and working with an ambitious team alongside visionary filmmakers to bring their stories to life."
Jeremy Robert blends artistic flair and technical expertise. His portfolio includes a wide array of VFX-heavy blockbusters like Blade Runner 2049, X-Men: Apocalypse, and episodic projects like Twin Peaks. Joining from MPC, Jeremy's recent contributions are seen in the adaptation of Steven Spielberg's West Side Story and Jordan Peele's Nope.
"Joining Framestore's tightly connected community of global supervisors and specialists is really energising," said Jeremy. "The cooperation across studios brings in an exciting mix of talent and expertise creating incredible opportunities for clients. I've admired Framestore from afar for many years so I'm definitely ready to get started."
Framestore's Montreal studio has combined creative talent with technical innovation to consistently deliver exceptional visual storytelling that goes beyond the brief. Known for crafting emotionally compelling creature performances, photoreal effects and world-building environments, the team has driven undetectable VFX for Blade Runner: 2049, Top Gun: Maverick, Barbie and Guardians of the Galaxy Vol.3. The delivery of Zack Snyder's Rebel Moon and the musical adventure Wonka, will mark the beginning of the studio's next decade.
"Every artist brings a distinct set of skills and experiences that enriches the work we create, the relationships we build and the culture we foster," said Chloe Grysole, Managing Director, Canada, Film and Episodic. "Welcoming Francois and Jeremy to our Montreal team strengthens our ranks with decades of experience and insights having worked on incredibly complex and creatively challenging features. Alongside our talented teams, I can't wait to see what they create together." www.framestore.com