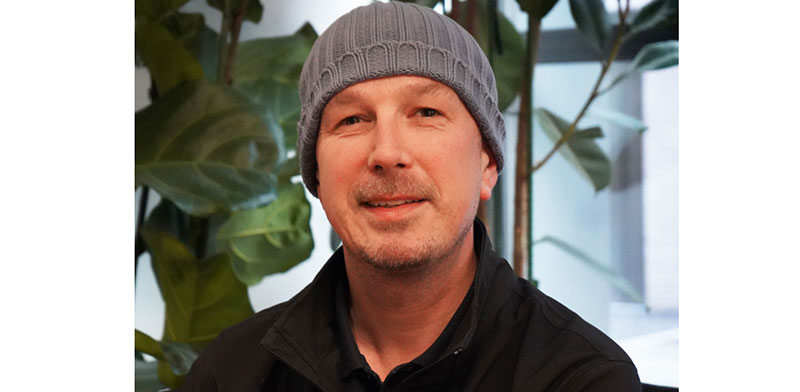 Black Kite Studios have announced that Alex Lovejoy, has joined the company as Creative Director. Alex brings a wealth of experience and industry knowledge to the Black Kite team, supporting the growth and expansion of the independent VFX and design studio. He will be working across all projects as Creative Director.
With over 20 years of VFX experience behing him, Alex has been a key player at The Mill and MPC, where his abilities as a Creative Director, VFX Supervisor and Flame artist have seen him lead the studios and projects, both in London and New York.
Black Kite Founder Graham Bird described why Alex was always destined to be a Kite. "I've known Alex for a long time and found that consistently produces work of the very highest quality and has been involved in some of the most memorable, innovative commercials.
"With extreme creativity and VFX knowledge is, he's naturally collaborative and his influence will reach every aspect of what we do. On top of that he's genuinely one of the nicest people I know. It's a privilege to have Alex join us. His talent is in high demand and he's someone both artists and clients want to work with. With Alex on board, we will continue to push the creative output of the studio forward and open up new and exciting collaborations in the process.

Alex commented, "Black Kite is among the best of the independent facilities in London. I now get to work with the nicest bunch of VFX talent in the business and in the perfect environment. What Black Kite has achieved in just three years is impressive to say the least. I'm looking forward to helping grow the award winning CG department and push forward their creativity in all avenues of VFX, as well as in the company overall."
Alex's career has seen him develop long standing relationships with major directors leading multiple award-winning campaigns. His awards include a VES Award for Outstanding Compositing in a Commercial for the Burberry 'Festive' campaign, directed by Megaforce, Gold for VFX at AEAF for EasyJet 'Hide & Seek' directed by Alaska, and won Gold for VFX at Cannes Lion for Burberry 'Open Space' directed by Megaforce.
Other credit highlights include EasyJet 'Imagine' directed by The Sacred Egg, Just Eat 'Snoop', directed by Francois Rousselet and DHL 'No Time to Die' directed by Adam Berg.
Black Kite was launched in 2019. The studio has been growing steadily ever since, including moving last year to an impressive 12,000 sqft studio space. Recent projects for the studio include campaigns for Halifax directed by Martin Werner, Amazon Books by Tom Noakes, Mont Blanc directed by Ian Pons Jewell, Ikea from Nick Gordon and Breast Cancer Now directed by David Dearlove. blackkitestudios.com