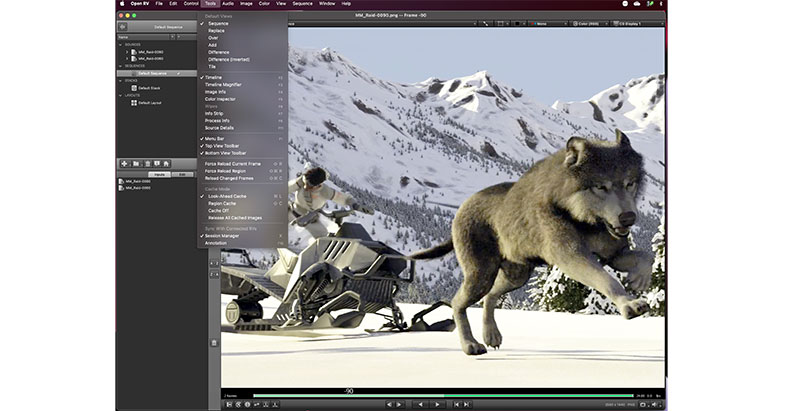 Open RV on GitHub is an open source version of Autodesk's media review and playback software. The code will be hosted at the Academy Software Foundation (ASWF) as part of Open Review Initiative, which is working to build a unified open source toolset for playback, review and approval of motion picture and related professional media. As part of the open source community, RV will receive updates from its user community, as well as the Autodesk engineers' regular development efforts.

Autodesk will continue to manage and develop RV for its commercial customers, and it will be an active contributor to Open RV and the Open Review Initiative to support a standardised set of tools for native review. Autodesk intends this move to reflect the idea that open standards and interoperability are essential to the viability and growth of the visual effects, computer graphics and animation industry.
RV Code Base
"In releasing Open RV, we're bringing the code base from a commercially available product to GitHub, and we hope to do more of this in the future," said Diana Colella, SVP Media and Entertainment, Autodesk. By open sourcing RV, Autodesk expects to help creative teams have projects reviewed and approved with greater ease, and ultimately complete projects faster and more cost effectively.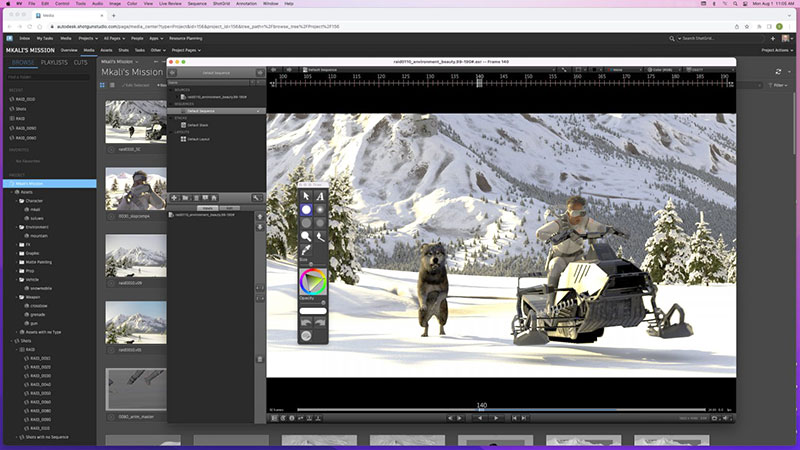 RV is a native review and playback tool used by VFX, animation and content creation teams around the world. The new open source version of RV allows users and studios to review any media with largely the same features as the commercial version, and customise, modify and implement new core functionalities tailored to project demands or workflow needs.
Autodesk RV source code, Open RV, is now available to developers and the open source community via the ASWF GitHub. Autodesk will actively participate and monitor community-driven developments in Open RV, with the intention to integrate new functionality into the commercial version of RV, which is still available to customers with ShotGrid subscriptions or perpetual RV licenses with active maintenance plans. For more information, visit the Open RV FAQ and the Open Review Initiative homepage.
Autodesk, Open Review Initiative and ASWF
"Autodesk's contribution of Open RV to the ASWF is one of the foundational pillars of the Open Review Initiative, and marks the beginning of a community-led effort to develop an interoperable platform and application suite for media review and approval in the entertainment industry," said Erik Strauss, Technical Steering Committee Chair for the Open Review Initiative at Academy Software Foundation. He also noted that RV's position as a reference application for media review, and the community around it, make Open RV a practical start point for the Initiative. The group plans to make available a singular review and approval ecosystem for developers, studios and artists collaborating on content creation.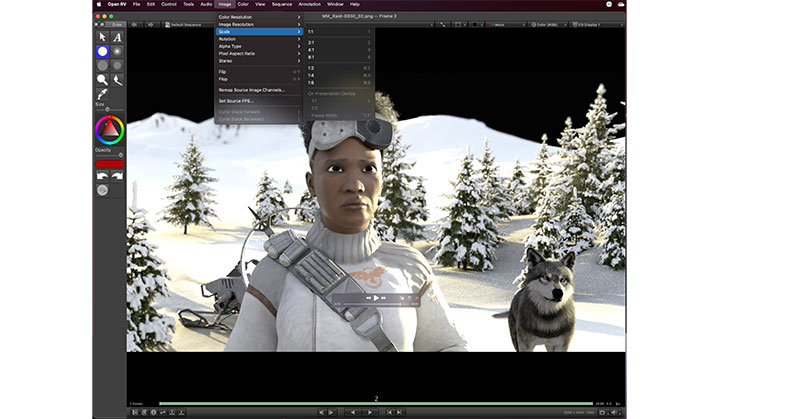 Open RV will be managed by a technical steering committee (TSC) chaired by Autodesk and consisting of engineers and contributors from the community. The project will operate under the oversight of the Open Review Initiative alongside DNEG's xStudio Playback and Review application for filmmakers to use throughout production, and Sony Pictures Imageworks' itview, supporting efficient collaboration between multiple locations.
Software engineers and developers interested in contributing to the project and the community can join the ASWF Open Review Initiative Slack channel and the Open Review Initiative mailing list.

Autodesk is a founding member of ASWF, developed by the Academy of Motion Pictures Arts & Sciences (AMPAS) and the Linux Foundation in 2018. The ASWF supports open source software development across image creation, visual effects, animation and sound technologies. www.autodesk.com