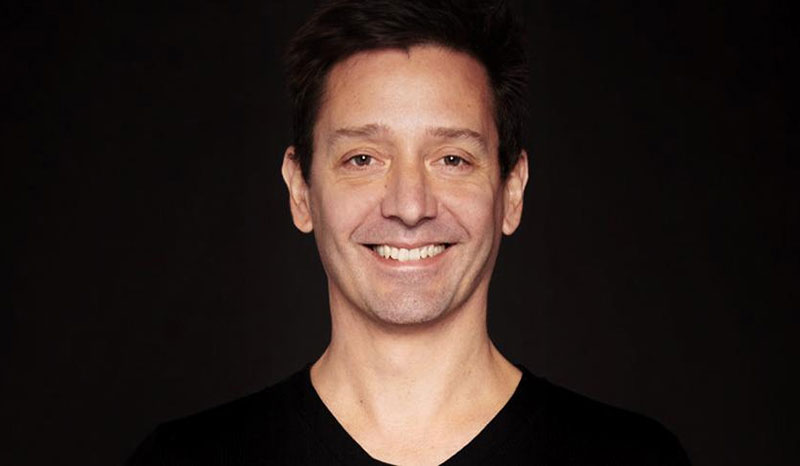 Creative studio Framestore is pleased to add VFX Supervisor François Dumoulin to its Montreal team. He is the latest high-level creative to join the company's Canadian team, where six other talented VFX supervisors have recently joined across Vancouver and Montreal.
François joins from Rodeo FX, with recent credits including Dune, The Sandman and Loki. His experience encompasses on-set and in-house supervision, and his exquisite work has been recognised with Emmy and VES Award nominations, both for Misha Green's Lovecraft Country, as well as a place on the 2018 Oscar shortlist for his work on Valerian and the City of a Thousand Planets.
François joins a roster of Canada-based VFX supervisors that has grown by about 50 percent since the start of the year. His appointment follows the integration of Method Studios' film and episodic teams in Vancouver and Montreal - a move which saw VFX supervisors Phil Brennan (Thor: Love & Thunder; Hobbs & Shaw; X-Men: Dark Phoenix), Christian Emond (Ms. Marvel; The Witches; Doctor Sleep) join Framestore's Montreal studio, while Pete Dionne (Thor: Love & Thunder; Pokémon Detective Pikachu; Passengers), Mathew Krentz (For All Mankind s1-3; The Many Saints Of Newark), Sean Schur (The Boys; Deadpool 2; Annihilation) and Ross McCabe (Thor: Ragnarok; A Babysitter's Guide to Monster Hunting; Ford v Ferrari) represent the Vancouver studio's creative leadership.
Chloe Grysole, MD Canada, Film & Episodic, said, "Canadian VFX talent is in demand at the moment, and when you look at the collective resumes of François, Phil, Christian, Pete, Mathew, Sean and Ross you can see why. Between them they have an incredible wealth of creativity, knowledge and expertise, from working on set with top directors to delivering impressive final images for award-winning features and episodic projects. It's a pleasure to welcome them all to Framestore, and we can't wait to see their work on screen."
Globally, Framestore's film and episodic headcount is growing by some 40 percent due to the integration of Method Studios' film and episodic teams in Montreal, Vancouver and Melbourne, as well as the expansion of its new Mumbai Studio and the success of its Pre-production Services division.
Framestore is an Oscar, Emmy and BAFTA-winning creative studio. Its recent and upcoming titles include 1899, Top Gun: Maverick, Paddington in Peru, The Little Mermaid, Moon Knight, Doctor Strange In The Multiverse Of Madness, Elvis, Slumberland, His Dark Materials s3, Ms. Marvel, The School For Good And Evil, The Wheel Of Time s2, Peter Pan And Wendy, Spiderhead, The Sandman, Thor: Love And Thunder and Men. www.framestore.com