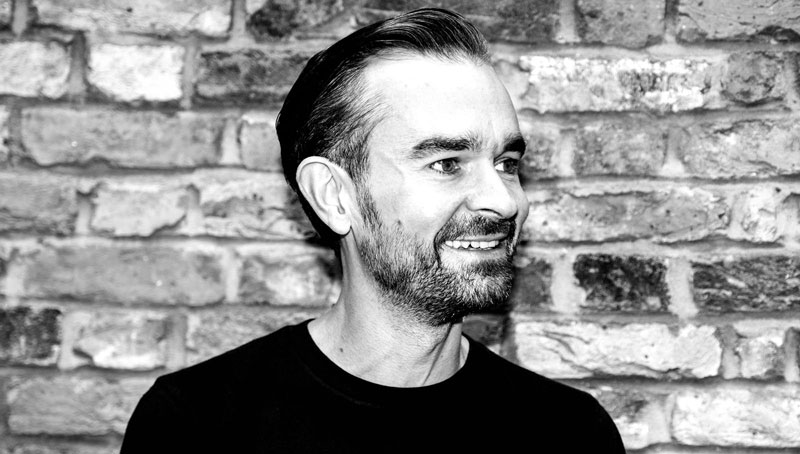 Framestore has announced Simon Devereux as its new Director of Global Talent Development. Joining from Sony PlayStation, Simon's 20-year career spans VFX, games and TV, as well as founding and leading ACCESS:VFX - the industry body seeking to build a more inclusive and representative VFX industry. This new role will see Simon lead Framestore's training opportunities, ensuring the company's global workforce remains a priority concerning technology, creativity and innovation.
While at Sony PlayStation Simon was responsible for the company's learning and development programme across Europe, as well as driving the company's diversity and mental health learning agenda. Previous roles included overseeing the global training curriculum for The Mill, and time with UK broadcaster Channel 4.
Framestore's training and development have helped set a benchmark for what VFX artists, producers and technologists can expect from the companies they work for. Beyond regular sessions on new software and new tech, Framestore has offered a dedicated program that extends to developing skills in areas such as Unreal Engine to a range of initiatives geared toward helping unlock skills and creativity. This commitment extends to the physical space Framestore occupies, having made bespoke training space a fundamental part of its physical expansion plans.
Simon's appointment comes at a time of ambitious expansion for the studio, which now integrates of Method Studios' film and episodic teams in Melbourne, Montreal and Vancouver, the opening of a new purpose-built studio in Mumbai and the rapid growth of its pre-production services division.
Framestore CEO, Sir William Sargent, said, "Ongoing learning and development have been absolutely key to our growth and success as a company, and our commitment to this is something that has truly set us apart. Given the competitiveness of the marketplace and how engine technology, AI and virtual production are changing the landscape, this desire to explore and discover has never been more important. Having Simon join at such a pivotal time in our journey is a tremendous advantage. His knowledge, skills and experience will benefit the company and everyone who works here, whether they're a seasoned professional or at the very beginning of their Framestore career."
Simon Devereux, new Director of Global Talent Development, said, "I am thrilled to be joining Framestore at such a time. Continuous learning is at the heart of Framestore's culture, and the chance to expand the company's strong training offer is a very exciting prospect. I am keen to collaborate with our teams to continue growing an inclusive working environment where we respect, embrace and harness the uniqueness of individuals and their talents, and where everyone has a clear line of sight to the developmental opportunities available to them. This can be achieved through creating peer-to-peer communities that support the career paths and increase the skills and capabilities of all our artists, producers and leaders." www.framestore.com