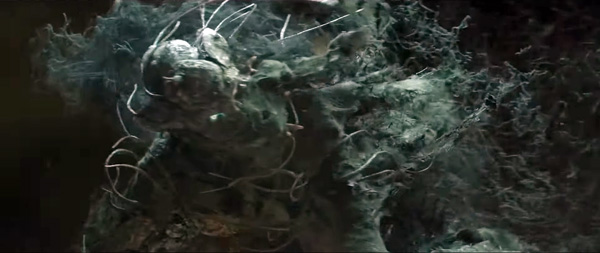 Ghost VFX says they work to make the impossible, possible and to produce imagery that speaks for itself. Their conviction led to a team of their artists receiving a 2021 Emmy for 'Outstanding Visual Effects in a Single Episode' for the Star Trek: Discovery episode titled 'Su'Kal' from season 3. Ghost's team included VFX Supervisor Ivan Kondrup Jensen and VFX Producer Kristen Prahl, with VFX Supervisor Ante Dekovic, VFX Producer Aleksandra Kochoska, Lead VFX Artist Charles Collyer and On Set VFX Supervisor Alexander Wood.
Led by the series' Supervising Producer / Lead VFX Supervisor Jason Michael Zimmerman, Ghost has been working on the series, made for Paramount+, since its first season. From there, the number of shots has increased each year. "Over the years, Jason and his team have come to trust us," said Phillip Prahl, senior vice president of Ghost Copenhagen. "They're very good at communicating all of the client-side objectives while allowing us an enormous amount of creative control."
Ghost was the lead VFX vendor on 'Su'Kal', working with DNEG VFX Supervisor Toni Pykalaniemi and Crafty Apes VFX Supervisor Leslie Chung, whose teams also contributed work. "For this episode, we collaborated on a monster," said Ivan. "The performance was originally going to be handled by an actor, but the production decided to make it fully CG and asked us to help design and develop the creature.
"We initially created several concepts, ranging from simple paintovers that augmented their practical build to full redesigns of the monster that would call for a complete VFX replacement. They chose the coolest and most complex solution preserving elements of the actor suit that were integral in the original look. The acting was also preserved, and it became a great inspiration for us creatively."
Ghost generated simulation-based effects, like cloth tearing and ink in water. "It's basically a character that has underwater behaviour," Ivan said. "The clothing is torn and behaves like cloth in water, while it's emitting some fluid. We used Houdini to simulate all the layering of those elements, as well as the creation of the clothing."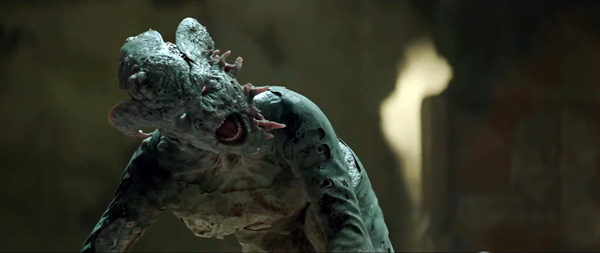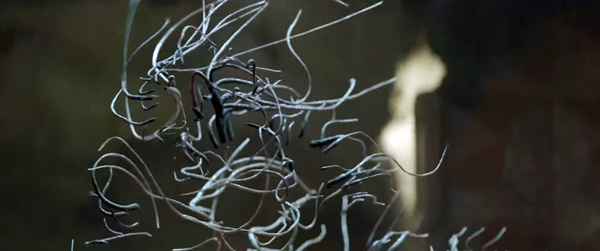 They also relied on motion capture and performance capture. Using a mocap suit combined with an iPhone they could capture data at the office and transfer it to their rig for tweaking. The elegant motion looks strangely beautiful and for a moment, you might forget you are watching a monster. But in one shot, the monster's mood changes from calm to angry, which shows both in the body and facial animation. It is also reflected in the kinds of underwater forces affecting the layers of simulation.
Ghost's artists showed the change by increasing the turbulence and speed of the forces to build up energy, causing the cloth and tendrils to flutter. As it calms down, they toned down this effect to leave all the layers hanging weightless like cloth in calm waters.
The tendrils were a challenge that was mostly solved with simulation, but a rigged setup was also created for the bigger hero tendrils, allowing the team of animators to control them. The keyframed tendrils then served as a guide for the simulated versions. These types of shots required many layers that all affected each other.
The studio worked on nearly 130 shots for the 'Su'Kal' episode, and close to 500 shots for this season.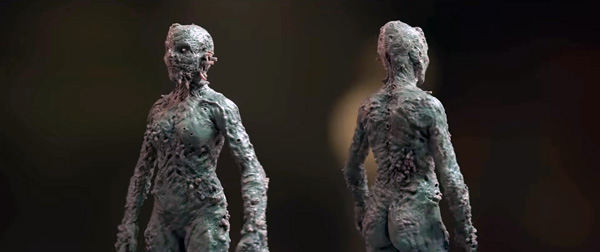 Change of Leadership at Ghost VFX
Ghost VFX has recently appointed Patrick Davenport as Ghost VFX president. Tom Kendall, who previously filled that position, has taken on the new role of head of Business Development, Sales and Marketing for the company. Rounding out the leadership team, Paul Richards has joined Ghost as EVP of Technology and Crys Forsyth-Smith has been named EVP of Global Production. All four staff members will be based at the company's Burbank, California, location.
Patrick served most recently as COO at Method Studios, a division of Company 3. He previously held the same role at MPC Advertising. With 30 years of industry knowledge, including visual effects production for commercials and features, his leadership is based on a passion for storytelling and supporting the talent. He has led teams behind the scenes of such projects as 'top gun: maverick', 'The Witches', 'Loki' and 'For All Mankind'.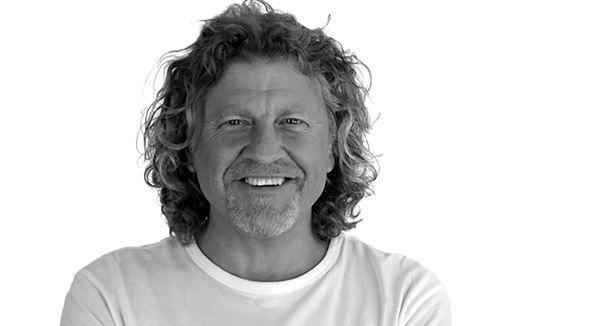 Patrick Davenpot, Ghost VFX president
Tom Kendall has chosen to lead the company's business development and outreach. This new role takes advantage of his expertise and commitment to building alliances with people and companies creating compelling episodic stories for audiences.
Paul Richards brings 20 years of technical and business experience in visual effects to Ghost VFX, having led teams in structuring enterprise-level architectural design, development and operations onto a secure unified pipeline. Richards most recently held the position of CTO of VFX at Method Studios, where he was responsible for the company's brands serving major motion pictures, streaming platforms, broadcast TV, advertising, and video games.

Crys Forsyth-Smith joins Ghost VFX from Method Studios where she served as VP of Digital Production Operations. Her extensive background in studio and production management in visual effects includes over 20 years of collaborating with filmmakers and clients to achieve their vision.

Patrick said, "I'm thrilled to have the opportunity to lead the talented team at Ghost VFX. At a time of extraordinary change and challenges within the VFX industry, we are looking to build upon the great creativity and 20-plus years of experience at Ghost VFX, using this solid foundation to expand globally. We see many opportunities for innovation and doing things differently, which we believe will allow for continued success and a sustainable business." www.ghostvfx.com