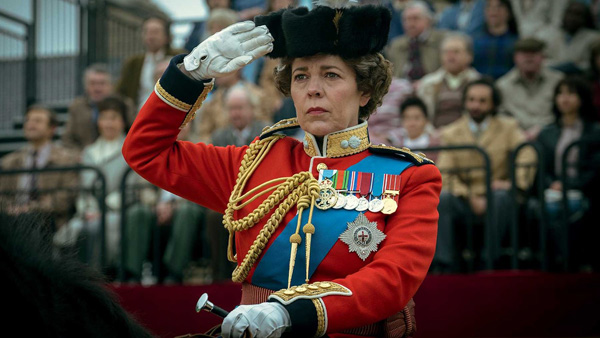 The Crown, season 4
Harriet Donington spent 10 years nurturing and developing the careers of VFX and post talent at the Sara Putt Associates film and TV agency in London. She worked with the major networks and studios to secure an impressive credit list for clients, and built a successful VFX division. Before becoming an agent, Harriet worked for over 15 years in VFX and business development, connecting with studios and networks, building up a solid list of clients and developing her recruitment skills.
She has now launched her own company, The VFX Post & Talent Agency (VPTA), with a core roster of 14 VFX and post-production experts. Harriet said, "With an increasing demand for VFX in film and TV, a global shortage of people with the right skills and industry experience now exists. Coming from a VFX background, I appreciate the nuances involved. The time felt right to set up a specialist agency, to nurture and manage careers while understanding the studios' needs.
"VPTA is the only agency that I know of in Europe that specialises in VFX and post-production, although there are others in LA. It was Sara, my old boss, who 10 years ago saw a gap in the agent market for VFX talent and asked if I would be up for doing a feasibility study. She was really the trail blazer that got me started."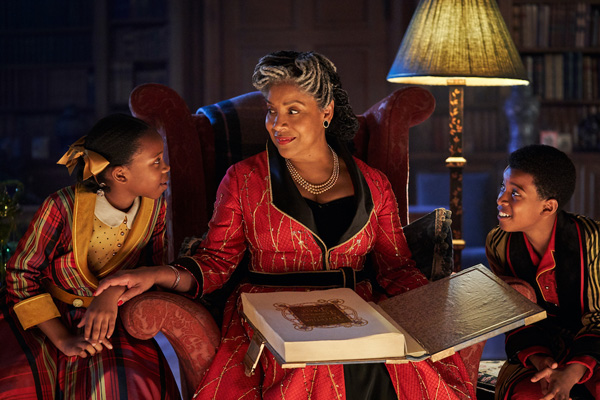 Jingle Jangle: A Christmas Journey
"I think clients are drawn to an agency that specialises in their area of expertise. I have great knowledge of the marketplace, and can appreciate the clients' market value. Sometimes the studio or network are happy to take a punt on emerging talent and other times they want the big guns. Consideration needs to be given, as setting up talent to fail is not an option."
Intense Evolution
Realising that it's possible to effectively work from home was a breakthrough for Harriet and helped push her decision to open a specialised agency. VPTA predominately represents heads of departments – VFX Supervisors, VFX Producers, VFX Editors and Post Supervisors.
During her 25 years in the VFX industry, she said the evolution has been intense. Long gone are the days when VFX were considered something 'to fix in post'. They are now an integral ingredient to production and one of first departments to be secured.

Harriet has watched as exponential growth in VFX has caused the demand for experienced VFX and post talent to rapidly spiral. Often on productions for over 18 months, the crew options are limited. Although the next generation is swiftly rising through the ranks, each one needs to earn his or her own reputation and understand the pressure, nuances and politics involved.
While the demands placed on VFX artists continue to increase, the post arena is also evolving. Following the US example, productions are now seeking Post Producers, who work exclusively on one show, rather than a post production supervisor working on multiple shows simultaneously.
Clients, Agents, Relationships
Her days working as part of a larger agency taught her that the client-agent relationship is complex. "In essence it is all about trust. You see excitement and joy, you see vulnerability, you have difficult conversations but most importantly you're a team, and respect and trust each other. Talent will leave and that's OK. It opens the door to meeting new talent.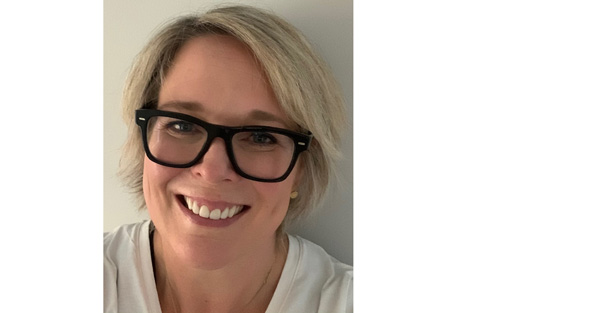 Harriet Donington, Founder, The VFX Post & Talent Agency
"VFX and post production is brutally hard work and not for everyone. I often start a conversation with 'Are you sure you want to give up your life for work, 12-hour days minimum, long drives to studios, being away from home….'. I was the VFX Coordinator on 'Batman Begins' – it was my first and last job production side."
Harriet looks for a few key characteristics in people when identifying talent for her roster – such as energy, ambition, pragmatism, creativity, patience and skill – instead of some secret magic. "I look for authenticity and a spark. I think about how I can help them. I consider how I would represent them and if they fit the company's ethos. Of course, they need to be skilled and have solid foundations that I can build upon. It also helps if they have a good sense of humour and a willingness invest in the relationship."
It's also important to quickly and efficiently gain an understanding of what the producers are looking for as projects get underway. "The networks are incredibly reluctant to divulge information, which I completely understand. However, they do need to communicate a basic level of information so that I can navigate suggestions.
"Again, it's about trust and if they're not ready to be specific, I gather together the basics like the estimated number of shots, type of work, format, locations, timescale, their current status and we go from there. We are generally fairly well informed, and information starts to flow once NDAs have been signed."
Nurturing Talent
Once an artist is on Harriet's roster, nurturing and developing talent and careers become a major part of the job. "I meet people from all levels of the industry," she said. "I've advised runners, I've helped steer people from in-house roles to production side. I've worked with talent that feels stagnant and looking for change, with mums returning to work and I've embraced talent from diverse and underrepresented backgrounds.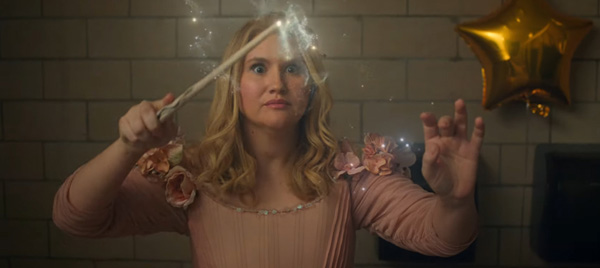 Godmothered
"I genuinely believe that if people want something enough and are willing to work hard and take guidance, then anything is possible. It maybe as simple as making an introduction or tweaking their CV so that they come across as the best version of themselves, or simply believing in them. If I can see the spark, generally, with a bit of encouragement and opportunity, others can see it too.
From 21 January 2021, Harriet plans to launch a 'Futures' division as well, which will look after the rising stars of VFX and post. "This will encompass VFX Production Managers, VFX Coordinators, VFX PA, Post Coordinators and so on, and will give emerging talent opportunities to talk about their careers and new strategies. It could be an in-house VFX Producer who wants to go production side, or a PA wanting to step up to Coordinator," she said.
"We'll work on their CVs, guide them as to what rate and perks they should be asking for, invite them to networking opportunities, make introductions and generally be available to help and advise. We can offer guidance, mentoring, introductions and advise them on salary expectations. We are also doing everything we can to support diversity and inclusion. The hope is that they blossom into great managers and stay with the agency."
Harriet looks forward to sharing more details on the scheme when it launches in January. www.thevfxandposttalentagency.com