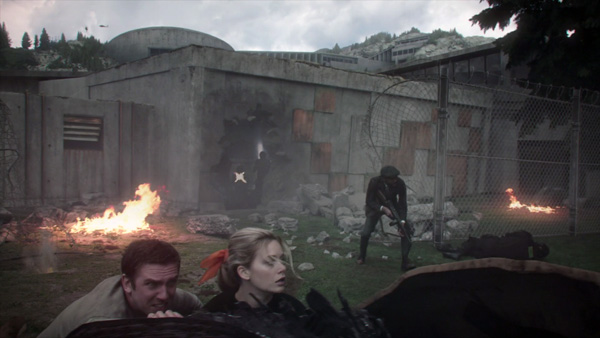 'Legion'
Folks VFX, a studio in the FuseFX family, recently hired Mihaela Orzea as its new Head of Studio in Toronto, one of FuseFX's seven studio locations in North and South America.
Mihaela has spent 18 years working in the Toronto visual effects community. Before joining Folks VFX she worked for 10 years at Pixomondo Toronto, where she took the role of Head of Studio as well as VFX supervisor and VFX producer on several projects including 'Ant-Man and the Wasp', 'Wonder Woman' and 'The Umbrella Academy'. Outside of her studio work, she is also a VFX professor at Centennial College in Toronto and a member of the AMPAS Visual Effects branch.
Founder and CEO of FuseFX Dave Altenau said, "Our philosophy is to support strong leadership in each of our studios across FuseFX and Folks. Each studio location develops a full range of capabilities, and its own unique culture and talent under that leadership, while also focusing on highly integrated tools and communication across our global network of locations to share work and supply support for each studio. Mihaela fits that philosophy perfectly."
Instinctive
Mihaela has a Masters degree in electronics and telecommunications, but she found her way into visual effects instinctively. "Since I've known myself, I've had an interest in what may one day be called paranormal and, eventually, may be considered commonplace," she said. "Instead of focussing on atoms, space or advanced technology, I chose to create visual effects where I can picture things that don't exist in our day-to-day reality. I like to imagine things, and believe that imagination is more powerful than knowledge."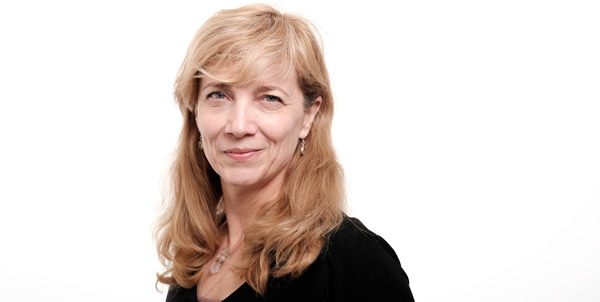 Mihaela Orzea, Head of Studio, FolksVFX in Toronto
Studying electronics and telecommunications taught her to take a technical approach to projects, which serves as a good foundation for the role of Head of Studio. Describing what the job involves, Mihaela said, "The work allows you to be involved in both VFX supervision and VFX production. It is very rewarding when you realise you can focus on problem-solving and apply your experience to complex post-production challenges with your team."
"To become head of a studio, first of all you need an artistic background and a passion to thrive. What's important about having experience as an artist is that you will understand better how a studio culture and policies can help grow a good team, and from there, you can work your way up."
While the job calls for great leadership qualities and communication skills, the management, business and finance side is also important – that is, thinking in terms of budgets, understanding financial elements, finding financial solutions and planning strategically. Experience working as VFX Producer can help you grasp the financial side of projects and to establish a base for that.
Folks Culture
Behind the leadership responsibilities and budgeting, she is equally pleased to continue solidifying the team and helping to create projects with lasting value. For Mihaela, an important factor in making that happen is company culture. A company's culture brings individuals together and motivates them to deliver their best. She said, "It determines how employees interact with each other and, in the end, how the organisation functions.
'12 Monkeys'
"Folks VFX has a great culture – it's not based on the artists working here at a certain moment, but is defined by values and recognition of great work. We are always improving, adapting and trying to find new ways to work together, especially in this pandemic time. Respect, appreciation, and friendly policies are just some of the key ingredients."
Global Footprint
Mihaela has spent much of her career working at companies committed to the idea of strengthening their global footprint, which is generally considered an advantage in this industry. How that advantage will increase or decrease in importance, in light of developments in remote production, work-from-home and uncertainty created by the pandemic, over the longer term is still not known.
"Our industry needs to think quickly, invent and adapt to new ways of operating," she reflected. "I think a global footprint remains an important way to continue delivering services across more locations, and accessing shared resources across each of our studios. Remote working allows for more flexible working, and maybe in the future, it will not even matter what country you are living in." https://folksvfx.com/