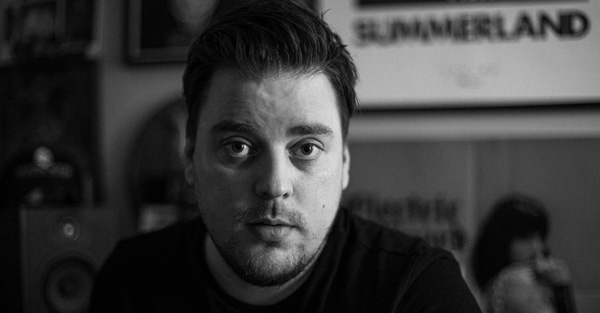 VFX Supervisor Tobey Lindback has brought his skills and two decades of experience to our team at Carbon. He spent the last ten years at The Mill, Psyop and MPC, leading high profile creative work for Audi, Budweiser, Mercedes, Mountain Dew, Nike and PlayStation.
"Tobey's creative and technical skills have seen him work on some of the most major league productions out there," said Liam Chapple, Executive Creative Director at Carbon. "He is used to leading big teams and is so respected and passionate about what he does. I can't wait to see his artistry shine through in our Carbon projects."
Tobey's work includes collaborating with Director Shawn Levy (Stranger Things, Night at the Museum) on DICK'S Sporting Goods' most recent holiday campaign, with Ruffian's Neil Huxley on Warner Bros' epically cinematic ' Shadow of War: Friend or Foe Interactive Trailer' and with Oliver Würffell on Cadillac's 'Take Flight' from their Oscars 2019 campaign.
In his new role at Carbon, Tobey will work closely with clients to perfect their vision. He is known equally as a trusted on set advisor and for using his sharp eye for colour, composition and final picture to forge stunning visuals.
Tobey, also known as Torbjörn by his Swedish friends, said, "Carbon today is the perfect place for anyone with drive, passion and vision. I love the recent work directed by Liam and the way it melds design, motion graphics and VFX together. I like to be a creative partner that my clients can rely on to make decisions with and can trust with their visuals.
"My favourite part of any project is putting the creative puzzle together, ensuring everyone gets what they want, but then going beyond what people imagined it could be. I'm here to present smart solutions in this ever-moving industry, and above all, I want to make the work memorable. There are certainly exciting times ahead."
Tobey's expertise has seen him invited as a keynote speaker at NAB. He has judged the Visual Effect Society (VES) Awards for five years and counting, as well as the Shots and Telly Awards. His VFX work has also been recognised by award bodies such as the ADDY's, AEAF and Ciclope. carbonvfx.com