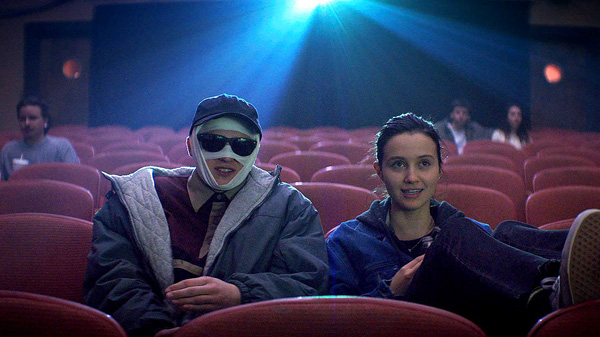 Flying Turtle Post in New York produced visual effects for 'Looks That Kill', a romantic comedy made for OTT streaming with a dark sense of humour about Max Richards, a teenager born with a medical condition that makes him lethally attractive. His life changes dramatically when he meets Alex, a girl with a bizarre ailment of her own.
As the film's cinematography consists largely of fluid camera movements and continuous takes, the Flying Turtle Post team needed to create long, continuous VFX shots. VFX Supervisor and owner of Flying Turtle Post Shaina Holmes said the most challenging sequence they worked on was the longest. "The plates we received included more than 7,000 frames for just this one shot which, as supplied, added up to around five minutes of footage," she said.
Emotional Stitching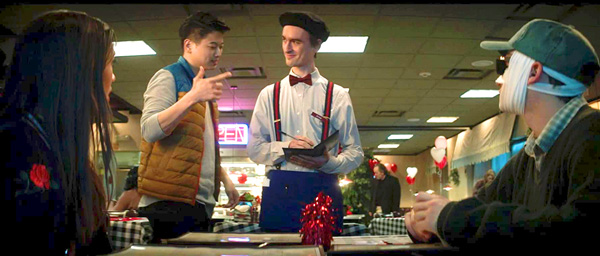 "The scene brings the audience through the emotional journey of the main character Max, as he travels between a hospital room, a memorial service and the outside world. Because it follows him through multiple locations, we had to invisibly stitch edits between the green screen shots, pulling them into one long time-lapse sequence with the appearance of a single shot. We also needed to place lots of speed ramps throughout the shot, ranging between high, low and normal frame rates."
The Flying Turtle Post team used Fusion Studio to put the shots together into one extended sequence. "This shot called for a lot of different skills," said Shaina. "Lots of artefact cleanup was needed along with rig removals, and referencing clean plates in order to slide objects down a wall.
"We had to deal with daylight changes and contrasting camera movements, marrying together two forest plates with different camera pans and times of day. Once we had applied all the speed changes and smoothly stitched the shots together, it ended up at around four minutes long. Everyone was very pleased with the results."
Invisible
The artists used Fusion Studio to create invisible VFX for the film that carried the story, including compositing multiple plates together in order to add fire to a tree or capture a cigarette falling through the air. They gave a character a nosebleed, inserted and distressed weathered signage material, turning light bulbs on and creating flashing lights. They could also remove unwanted people, safety rigging and tattoos from shots.
"Whether it's making mobile phone screen replacements or beauty fixes or creating split screens to stitch together the best performances, invisible VFX are most films' unsung heroes. They keep the audience absorbed in the storytelling without distracting them with technical imperfections," Shaina said. "On this project, other effects of this type we completed in Fusion Studio were stabilisations, fluid morphs and wipe transitions that the audience would never notice, and that's exactly how it should be."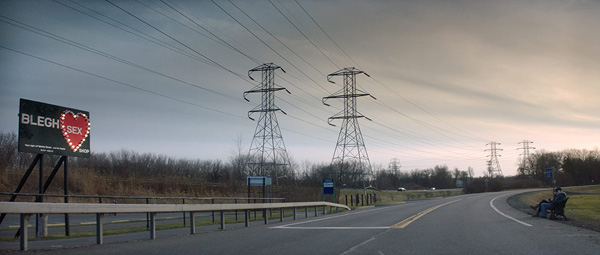 Mentorship
Led by Shaina, who currently also teaches VFX at Syracuse University, the Flying Turtle Post team includes many of her former students who have gone on to pursue careers in post production. With a focus on mentorship, she works in parallel with the junior artists and, because the VFX house operates remotely, all artists work independently from home.
Each project is an opportunity to develop further skills. For example, for 'Looks That Kill', Shaina helped train the team's junior artists in working with the film's anamorphic aspect ratio, including how to use Fusion Studio to add anamorphic lens distortion to stock footage so the look was consistent throughout. Her approach gives graduates the ability to work on festival and global distribution level projects, right after college or university.
Shaina continues to build her team partly through two post-production mentorship programs she created, Park Post at Ithaca College, and Syracuse University Post at Syracuse Uni, which are both in New York. www.blackmagicdesign.com