AEAF Awards Gather Momentum with Projects from Unstoppable Artists

There's still time to enter AEAF Awards – but not much. Visit the ENTRY FORM page, get your projects organised and contact us if you have questions. To fuel your ambition, check the project write-ups below and follow the links to watch work that will put your digital imagination in motion.
AEAF's two feature film categories are attracting a number of projects. Unfortunately, breakdowns of many of them cannot be featured online here, but a roundup of these titles will appear in a post soon.
The upcoming season 2 of 'Cosmos: Possible Worlds' is Fin Design's most recent work in episodic television, entered in the Titles/Openers – TV category. Led by the show's VFX Supervisor, Jeffrey Okun, the team delivered a tremendous variety of environment work, natural and built, plus augmented visions of the future.
From wide beaches and ancient desert cities, to futuristic museums and into space, Fin transported and integrated the show's host, Neil deGrasse Tyson, precisely into the generated environments. In one example, the artists recreated a 2,000-year-old city around Neil as he walks through a discussion of human and social evolution.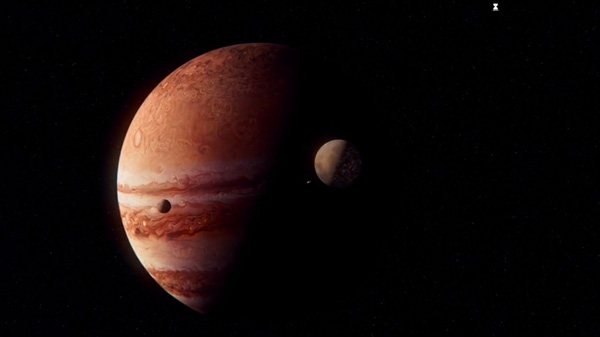 However, their most challenging task came at the very end of the project. Fin were asked – can they create a sequence in which the audience dives into a Martian canyon, flies through it and then blasts off into space towards Jupiter? At the same time they had to account for the fact that Mars has been terraformed – transformed from a naturally hostile environment into a place that supports and nurtures terrestrial life.
On a short deadline, the team took just six weeks to transition Mars from a red dust bowl to a lush paradise. After using Houdini to procedurally generate the canyon itself, they created rock textures and vegetation in Substance, running scripts to bind together diverse elements of the CG environment. Waterfalls were simulated and a river was generated under a digital matte painting of space. Two moons were added, with high resolution textured cities, custom flying spaceships and a giant Jupiter asset before hitting render on the final shot for 'Cosmos: Possible Worlds'.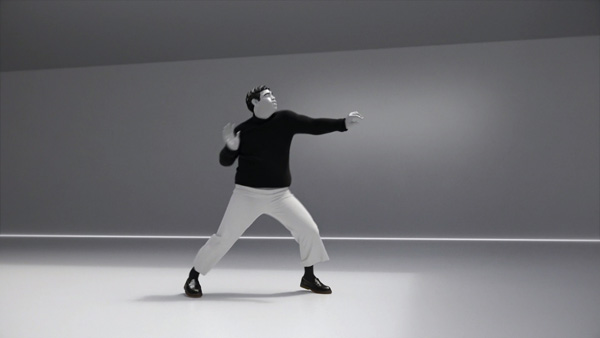 The enthusiastic animators at Passion Paris have entered two very different projects. In 'The Rest of my Days' new electronic dance singer S + C + A + R + R's first Music Video somehow evokes joy and love of motion, despite an almost empty, almost colourless landscape where his animated figure in plain black-and-white clothes dances and sings all alone. The Passion Paris team handled direction (Jack Antoine Charlot), production and animation in Maya guided by motion capture recorded at Mocaplab, also close to Paris. Facial motion for the intense expressions in his white face, smooth and glossy as china, was captured with Dynamixyz.
Most important is the performance, keeping attention on the music and inspiring the audience to move, too. However, the project benefited also from DoP and VFX supervisor Mehdi Alavi and VFX team led by compositor Clementine Choplain at Kombbo, and even some stunt work.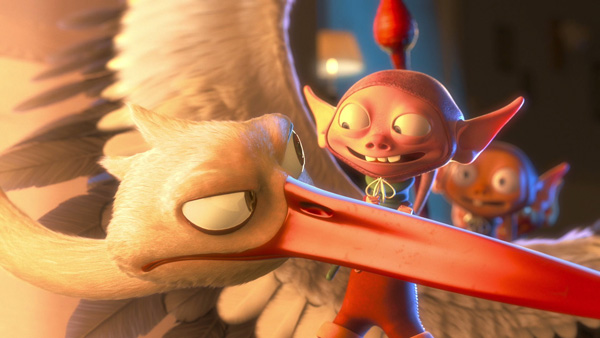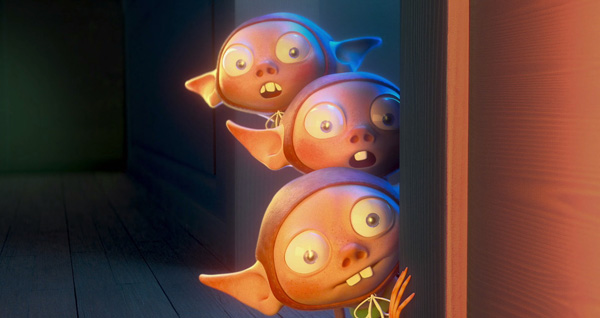 In the Commercials Animation category, Swiss department store Manor turned their Christmas elves loose again for the Passion team to animate in a new story. In this year's film 'The Guardians', the elf crew must spread the spirit to a household too busy to get ready for Christmas in time, where they are challenged by a large stork. It's up to the clever and resourceful elves to save the family's Christmas. Audiences once again take a glimpse behind the scenes as the elves prepare the house for Christmas – and go shopping at Manor, of course, where they have a ball. All animation was created in Maya.
Karolina Sereikaite of Catalysee is a motion artist with a speciality in 3D fluid simulations fired with emotion. Here, her Studio Promo project called CGI Interlinked tells viewers a story that connects earth, wind, fire and water with the power of CGI. It is the representation of emerging new creations with the four elements of matter, all through the eyes of Catalysee. She created the work using After Effects and WorldCreator, RealFlow and Houdini, and the Redshift renderer.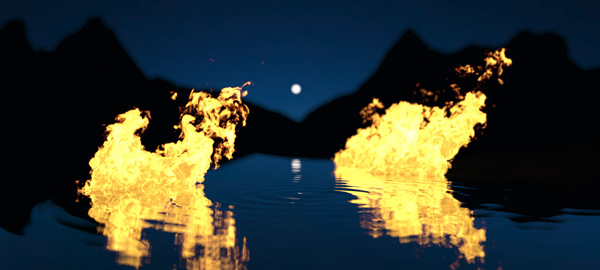 Led by Production VFX Supervisor Erik Nash, MPC Film was lead studio on 'Call of the Wild', in the Feature Films VFX category, delivering a variety of effects from full CG environments, set extensions, digital characters and FX simulations. The dog Buck was keyframe animated, using motion captured moves recorded from dogs in a capture lab, to help develop walk and run cycles as direct reference. Unlike other film versions of this story, the director wanted to take advantage of an entirely CG creature-character to allow Buck to play a leading role in the film and be more emotive than a real dog. It also overcame the challenge of working with a live animal on set.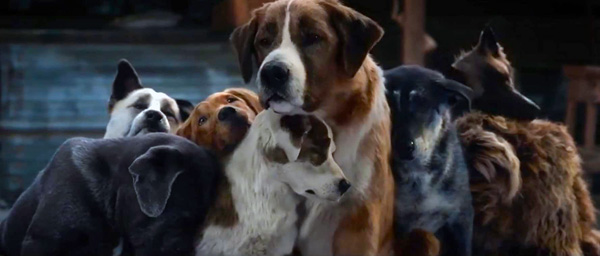 A dog of exactly the same breed as Buck in the story was found and scanned, including his expressive eyes and face, for an exact digital replication, sculpted in ZBrush and built and animated in Maya. A human stand-in actor was also filmed on set to interact with the cast and occupy a critical space in the action for the animation, lighting and compositing teams to work with in post.
Framestore and production company Show of Force created a haunting sequence, in the Titles/Openers – TV category, for the HBO true crime docuseries, 'Atlanta's Missing and Murdered: The Lost Children', about Georgia's disappeared children in the late 1970s and early '80s.
"From the outset of the project, we felt this subject matter called for a more conscious, delibaerate design approach than we'd seen in many other recent crime-related title sequences," said Ian Bradley, creative director at Framestore's New York studio. "Faced with a wealth of source material from the era to choose from, we decided to curate imagery that didn't sensationalise the murders, but rather focused on the profound emptiness left behind in the community."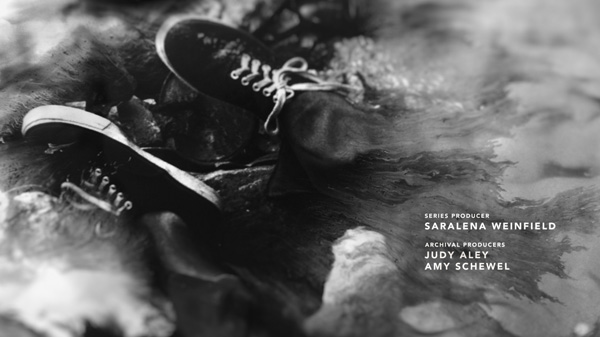 The team customised disintegration effects to erode the original photographs, as if they had been discarded and left to deteriorate in the elements. They achieved this effect in the composite with a distortion method using element footage of ink bleeds, washes, oil and paint mixes to drive Nuke Smart Vectors to warp the photographs. The Smart Vectors tools use motion vector information from one frame in a sequence to accurately propagate work throughout the rest of the sequence.
In practise, it was a painstaking process of trial and error for each image, particularly keeping in mind the need to do justice to all those who were affected by these real life tragedies.
For 'Lamps', in the Commercials Animation category, The Post Bangkok joined a gang of lamps fleeing from their pursuer, the client's Huawei P30 smartphone with super-sensing Leica camera, on an action-packed, nighttime getaway through busy city streets. Following death-defying escape routes, they pull off brave stunts that have you on the edge of your seat, cheering for them. Find out what becomes of them when they are finally backed into a dead end – lights out and their pursuant hot on their cords. The team at The Post built and animated the lamps and device in 3ds Max, rendering in V-Ray, and composited the spot in Nuke.
Victoria the T. Rex is a travelling exhibit of a massive 66 million year old Tyrannosaurus fossil, in the Live Event Installations category. To help make the information more accessible and understandable to visitors, the display features an interactive media experience created at Animism Studios. The project took one year and involved creating a series of fully rendered, CG animation sequences to visually describe the life, death and discovery of the dinosaur.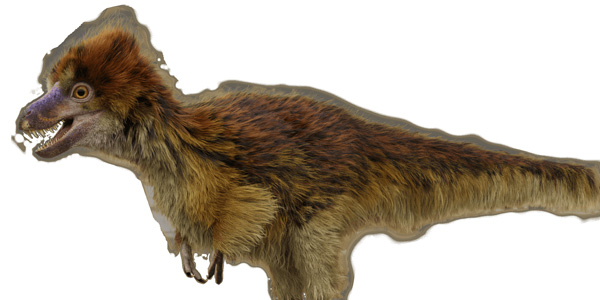 Starting with 3D scans of the fossil, Animism worked with paleontologists to conceptualise, design and render a T Rex based on current scientific theories, which suggest that T Rex babies were covered with feathers that it shed as it matured. The final result of the work was an accurate dinosaur with complex patterns and colourful patches.
Adult Tyrannosauruses may also have been covered in complex feathers, like modern birds. Since accuracy and realism were crucial to the project, Animism created and simulated CG feathers complete with quills and barbs, working in Houdini. The artists built the skeleton and corresponding muscle simulations, fascia, fat and skin under the feathers and then developed walk cycles.
With direct access to the fossil itself, Animism's film crew travelled out to the restoration lab and shot all the live action footage used in the exhibit's introductory video. From that base, the CG environments team recreate South Dakota's vegetation and landscape as it would have looked 66 million years ago. www.aeaf.tv