Framestore Pre-production Services Announces Creative Team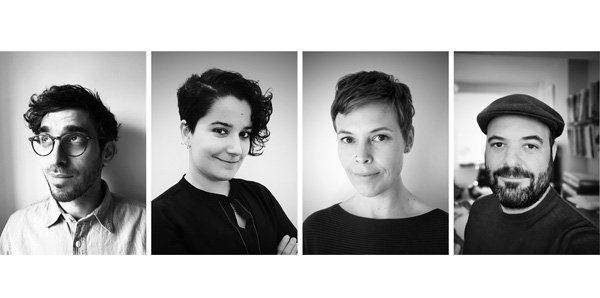 Framestore Pre-production Services has pulled together a new creative team of supervisors to work exclusively across previs, techvis, postvis and virtual production. Creative Director and Senior Supervisor of the team is Vincent Aupetit, with credits including 'Wonder Woman 1984', 'Detective Pikachu' and 'Godzilla: King Of The Monsters'. Kaya Jabar, Pre-production Supervisor and has worked on 'Star Wars: The Rise Of Skywalker', 'Dumbo', 'Game of Thrones' and 'Tomb Raider'.
Visualisation Supervisor Michelle Blok is a two-time Emmy winner with experience from multiple seasons of 'Game Of Thrones' and 'Star Wars: The Last Jedi'. Jon Allen is Visualisation Supervisor who has credits on 'Hobbs & Shaw', 'Spider-Man: Far From Home', 'Jurassic World: Fallen Kingdom'.
"We've brought together a world-class team with extensive knowledge, experience and leadership skills in all aspects of pre-production," said Alex Webster, Framestore's MD, Pre-production Services. "Each supervisor is an expert in their own field but crucially they see the value in the wider team we're building at Framestore, where visualisation and virtual production can sit alongside animation, concepting, story development and VFX in one creative ecosystem."
FPS expands Framestore's existing capability, allowing clients adaptability and flexibility whether they need standalone pre-production support or a a package of servies acros the whole production. The new team has years of experience across previs, lightweight virtual production, techvis and postvis – creative services that can be integrated with Framestore's VFX and animation pipeline. During lockdown the team has been developing ways to deliver interactive shot creation and virtual location scouting alongside core previs on multiple shows, ensuring production values and a comprehensive client experience.
"We've had an enthusiastic response to FPS from clients and industry partners," said Framestore's Global Managing Director of Film, Fiona Walkinshaw. "We've already lined up some fantastic film and VOD projects for them to lend their skills to, and with physical production currently locked down we anticipate higher demand for areas like pre-production, concept and visualisation as studios and filmmakers work to get their projects onto the starting blocks." www.framestore.com