Maxon and Red Giant to Merge for Content Creation

Cinema 4D [Blind - Xbox One X launch project]
3D and motion design software developers Maxon and Red Giant have reached a definitive agreement to merge under the media and entertainment division of Nemetschek Group to better serve the post production and content creation industries. The transaction is expected to close in January 2020.
Maxon and Red Giant are well known and established in the digital content creation industries, and have a similar reputation for quality and accessibility of products, and share a commitment to service and support of the artistic community.
Maxon, recognised mainly for its 3D software package Cinema 4D, was formed in 1986 and now has a following among 3D artists, motion designers, illustrators and animators around the world. In April of this year, Maxon acquired Redshift, developer of the GPU-accelerated Redshift render engine.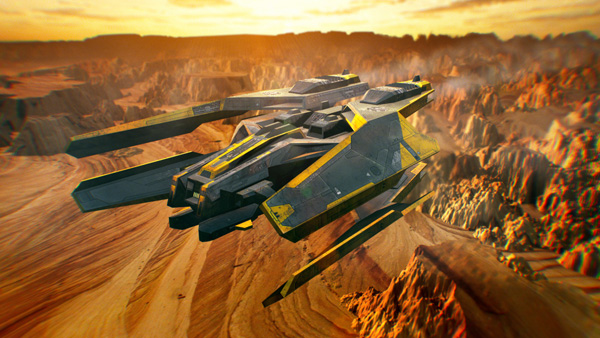 Trapcode Mir
Since 2002, Red Giant has built its brand through plug-ins such as Trapcode, Magic Bullet, Universe and PluralEyes within its line of visual effects software. Their tools are used mostly for film, broadcast and advertising. Red Giant has differentiated itself in the industry by focussing on the artists themselves, particularly through its training material and short films.
The two companies devlop tools used at production companies including ABC, CBS, NBC, HBO, BBC, Sky, Fox Networks, Turner Broadcasting, NFL Network, WWE, Viacom, Netflix, ITV Creative, Discovery Channel, MPC, Digital Domain, VDO, Sony, Universal, The Walt Disney Company, Blizzard Entertainment, BMW, Facebook, Apple, Google, Vitra, Nike and many others.
"This merger is a major milestone, not only for Maxon and Red Giant but also for the design industry as a whole," said David McGavran, CEO of Maxon. "Our combined systems and expertise have the potential to progressively reshape the content creation landscape for years to come."
"The combination of our companies is a remarkable blend of people, culture and technology." said Chad Bechert, CEO of Red Giant. "We look forward to working together under a shared vision of how to design powerful and approachable software to serve creative artists around the world." www.redgiant.com www.maxon.net