Alienbrain 2019 Integrates with Unreal Editor for Preview and Versioning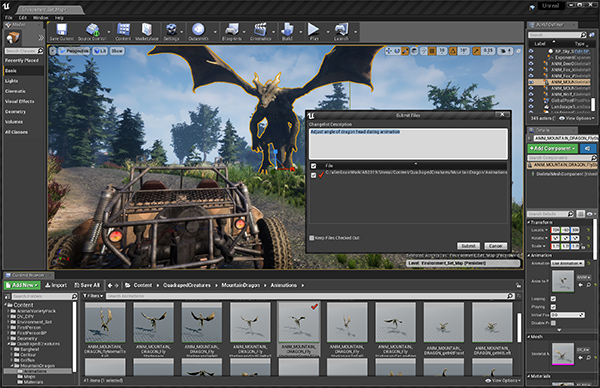 Alienbrain 2019 is the most recent iteration of the version control software for art, design and engineering teams that need to manage large quantities of 2D and 3D files. It now has an integration with Epic Games' Unreal Editor, and more file preview support with a new subscription pricing model.
Most version control systems are built to handle source code, but because Alienbrain is developed for creative teams comprised of people from different backgrounds who work together on massive digital art files, it has a thumbnail-based, visual user interface.
From the UI, users access file storage, version control and collaboration functions. The Alienbrain server manages all project files and keeps a full history and timeline of each one, which gives artists continuous access to both current and historical versions of all files.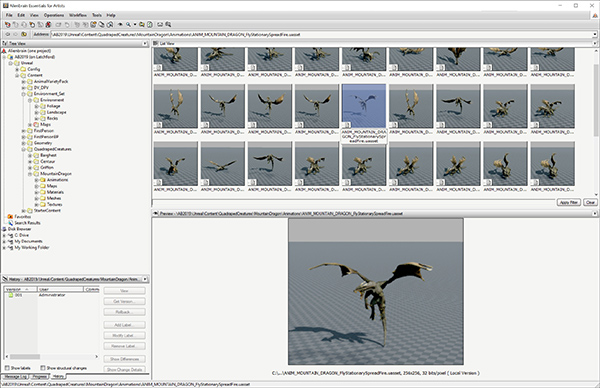 So that artists do not need to change their current workflows in order to work with Alienbrain, the software has direct integrations with 2D and 3D art applications including Adobe Photoshop, Autodesk 3ds Max and Autodesk Maya, allowing users to gain the benefits of without switching applications.
The new integration with Unreal Editor, one of the commonest 3D engines, is managed using a new plug-in that makes Alienbrain more valuable for game developers and 3D designers by automating check-out, check-in and versioning of Unreal assets. The plug-in puts all of Alienbrain's version control tools directly inside the editor. It automatically checks files out when users start working on them and prevents team members from accidentally overwriting each other's work.
Users stay up to date with the most recent project assets by syncing with the asset repository, and new versions are created automatically when the work is complete. Conversely, most Unreal asset files can be viewed from inside Alienbrain without installing Unreal on the same computer.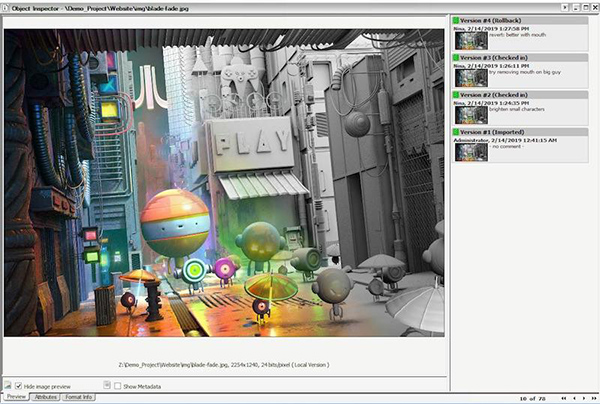 The Alienbrain preview and thumbnail system generates thumbnails and previews on the fly, so that artists can use the software's asset repository as a visual environment where the right assets can be found quickly without memorising filenames or installing external scripts or plug-ins. All versions can be previewed and rollback applied if needed. This system, which previews most image formats, has been updated for 2019 to handle more file types including Adobe Illustrator (AI and EPS), Unreal (uasset) and OpenEXR (EXR).
Alienbrain 2019 has been released with a new subscription-based pricing model that suits smaller developers, design companies and startups. Annual per-user pricing includes the Unreal integration, and various other options are also available. Alienbrain 2019 is available for subscription or to download as a free trial from www.alienbrain.com