V-Ray Next for SketchUp Accelerates Photoreal Renders for Designers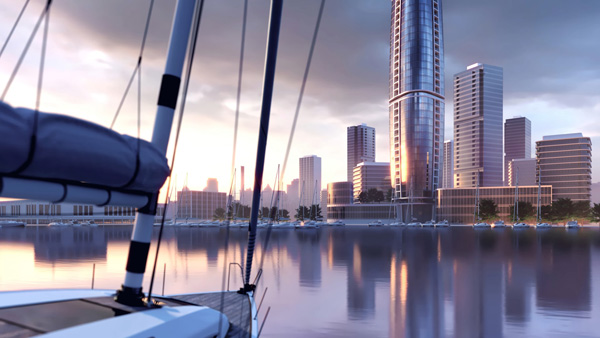 Chaos Group's V-Ray Next for SketchUp upgrades the speed and architecture of the V-Ray SketchUp renderer. It accelerates the SketchUp workflow and results in cleaner renders with minimal extra effort.
Now, artists can create photorealistic ray-traced visuals using Sketchup design software, and access V-Ray Next's automatic scene analysis, adaptive lighting and other functions that will improve performance for design processes. This new version is compatible with the new SketchUp2019 as well as the earlier versions 2016 to 2018.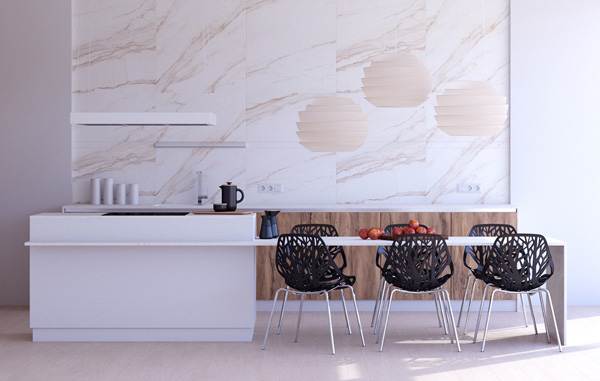 Automation
V-Ray Next's intelligence is what makes it possible to add automation, better analysis and a an information-based approach to rendering scenes, assets, materials and so on. New V-Ray Scene Intelligence can automatically analyse a 3D scene, giving artists a head start on the common decisions that need to be made at the start of a render.
For lighting, the new Adaptive Dome Light (ADL) applies image-based environment lighting that is faster and more accurate than previously. ADL is particularly fast when working with interiors, and removes the need to add Portal Lights - indicators placed manually at windows and openings that tell the renderer from which direction lights are entering the interior.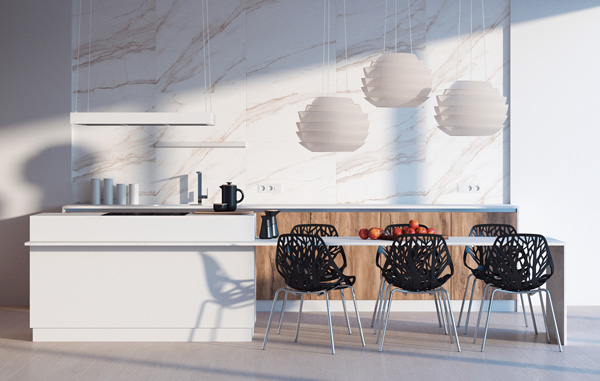 V-Ray Next for Sketchup helps determine the optimum camera exposure or white balance. Once a scene loads, Auto White Balance and Exposure return the calculated settings. A new NVIDIA AI Denoiser has also been embedded, which removes noise automatically and generates clean updates as work progresses.
Faster Rendering and Workflows
V-Ray notes speed increases between 30 and 50 percent compared to the previous software, with extra, separate increases coming in from the Adaptive Dome Light, updated materials and improved GPU rendering. The GPU renderer accelerates most V-Ray tools including fog and atmospheric effects.
V-Ray Next is tightly integrated into SketchUp to speed up workflows throughout the program. A new Scene Interaction tool now directly accesses any level of the SketchUp hierarchy. Designers can interactively adjust materials and light properties whenever an object is selected. A new V-Ray Toolbar is also included as a way to access tools and UI controls, and make it easier to set up cameras, adjust render settings and manage scenes.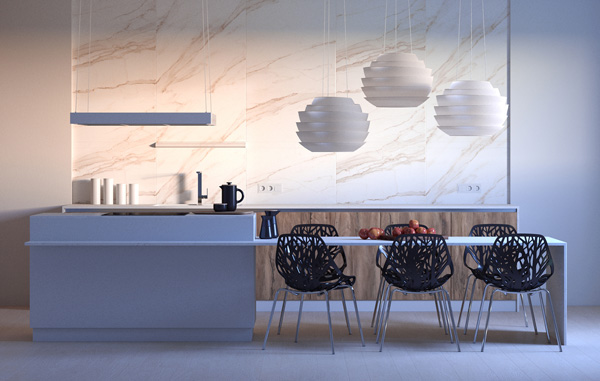 Asset Management
The new asset management system will help find and track V-Ray assets, using a custom library that can be shared beween SketchUp projects. When any settings are changed, the designer will see a live preview of materials, lights, textures and render elements in a single viewer, and can observe how parameter changes affect the appearance of the asset in a specific isolated setting.
Assets of any type can be managed in a customisable folder structure that supports quick searches through huge numbers of assets in any library location. Using an Asset Outliner, materials, lights, geometries, render elements and textures are listed and managed in a unified way and shader hierarchies visualised. It is also possible to quickly create new assets in the Asset Editor.
Users are able to select multiple scene or library assets and choose multiple toolbar filters. They can also use texture instancing – that is, map several material parameters with the same source texture, for simpler shader structure and management.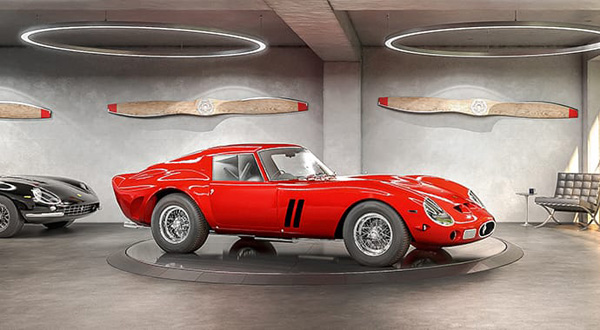 More V-Ray Tools
New Lighting Analysis tools make it easier to visualise a scene's real-world illumination values in lux or footcandles. Metalness Material Properties added to the standard V-Ray Material improve its compatibility with Substance Designer and PBR materials. Also, when working with V-Ray scenes and materials from other applications that also have V-Ray plugins - like Rhino, Revit and 3ds Max - making asset transfers is now simpler and faster. Import .vrscene files directly as a SketchUp model with correctly sized and positioned objects, proper texture placement, lights and proxy references.
Colour Correction Curves allow you to fine-tune texture colours directly in SketchUp without returning to an image editor. However, if necessary, by using V-Ray's Material ID and MultiMatte Render Elements, you can render 2D masks of 3D objects to make quick fixes in Photoshop and other image editors. www.chaosgroup.com