Ziva VFX 1.4 Brings Real-World Physics to Creature FX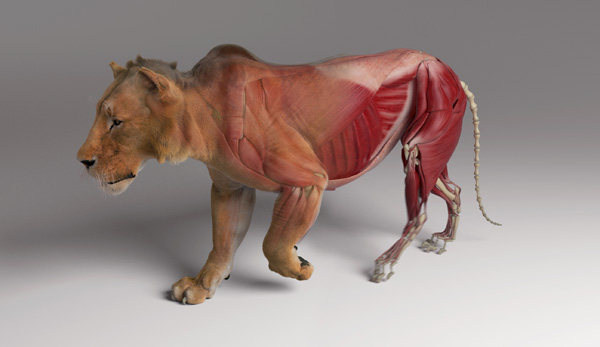 Pressure and Surface Tension properties
Ziva VFX v1.4 character creation software developed at Ziva Dynamics for creature FX and other production artists now has five new tools that help apply real-world physics to more aspects of the character creation process, including muscle growth, tissue tension and natural elements like heavy winds and water pressure.
Ziva combines the effects of these physical forces with tools for rapidly creating soft-tissue materials like muscles, fat and skin. The software's developers work on the assumption that, by mirroring the fundamental properties of nature, users can produce CG characters that move, flex and jiggle as they would in real life, removing manual steps from the rigging process.
Using new External Forces functionality in Ziva, users can simulate the way natural elements like wind and water will interact with their characters. Making a character's tissue flap or wrinkle in the wind, ripple and wave underwater, or draw towards or away from a magnetic field can be achieved quickly, in a physically accurate way.
Ziva Scene Panel
New Pressure and Surface Tension properties can be used to adjust fat tissue around muscles, augmenting the standard Ziva VFX anatomy tools. These settings allow users to remove fascia, the connective tissue between skin and muscle, from a Ziva simulation while still achieving the detailed wrinkling and sliding effects that make humans and creatures look real.
When adjusting muscles to suit a character, Muscle Growth can rapidly increase the overall muscle definition of a character or body part without having to remodel the geometry. A Rest Scale for Tissue tool has also been added that is used to grow or shrink a tissue object equally in all directions. These tools improve the ability of modellers and riggers to work together, and also give independent artists more creative control.
Version 1.4 also introduces Ziva Scene Panel, designed for experienced users of Ziva who are working on complex builds. Using a tree-like structure, artists can visualize all the details in their work in a single, easily understood view that shows all connections and relationships between an asset's objects, functions and layers. The Scene Panel makes it easier to find specific items and nodes within a Maya scene file.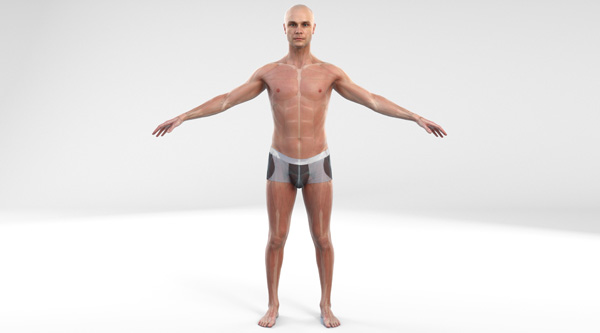 Muscle Growth
Users at Sony Pictures Imageworks, Scanline VFX, Double Negative and Rising Sun Pictures are currently using Ziva VFX, and the developers say that the artists' insights have contributed to version 1.4, especially as the demand for realism grows. The update aims to help users make faster changes at all stages of the design process, more intuitively. Founder of Rhythm & Hues and Tau Films John Hughes said, "Ziva's character tools have really worked out for us. Our creature pipeline is now hitting its stride. The updates speed up simulations and give artists more control and creative flexibility. " Ziva Dynamics will be showing Ziva VFX 1.4 and production character results at SIGGRAPH 2018. www.zivadynamics.com