Magnopus' VR/AR Render Pipeline Gets Smarter on Deadline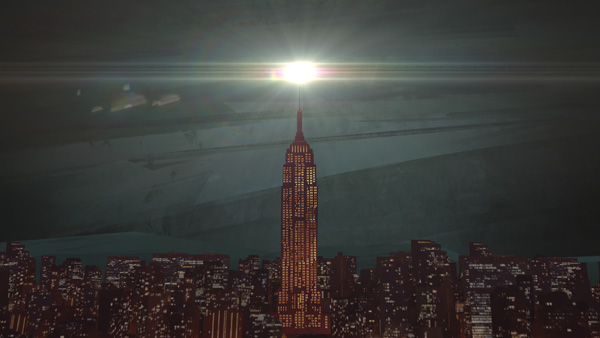 Founded by a mixed team of artists, technologists and storytellers in 2013, Magnopus specializes in developing virtual and augmented reality experiences. With long-standing connections to the VFX industry, Magnopus often handles complete, original content production, from the initial concept to final delivery, and the studio's projects are gaining industry attention more frequently, including 'The Argos File', which won a 2016 Proto Award, a 2017 Emmy-nominated VR experience 'Mission: ISS', 'Blade Runner 2049: Memory Lab' and 'Coco VR'.
Render management software, Thinkbox Deadline, is used in Magnopus' local render pipeline so that artists can work at a consistent, optimum efficiency across all such projects. Magnopus' CTO Lap van Luu has used Deadline for some years, and has suggested adopting it at each of the facilities he has worked in for the last decade. "Deadline continues to evolve and improves with every iteration," he said. "It is very simple to set up and, any time we encounter problems, Thinkbox support is available to find the cause."
Most of Magnopus' projects so far are interactive VR experiences rendered in real-time through a game engine. The studio's 50-node Windows-based render farm is used to bake textures and lighting, and render look development before moving it into the game engine. To create a cohesive pipeline bridging the local farm and various game engines, Magnopus created custom scripts in Deadline that give them with the flexibility to take advantage of the strengths of both the farm and the engines, simultaneously.
Luu said, "The ability to customize Deadline is a big advantage for us. Our artists manage to use traditional types of VFX methods through imaginative software configurations. Although this is unusual in terms of rendering, it is a huge benefit to our workflow. We're trying to push the creative art side as far as possible, and by giving artists access to the best tools for their needs, we enable them to iterate more quickly, which leads to better results."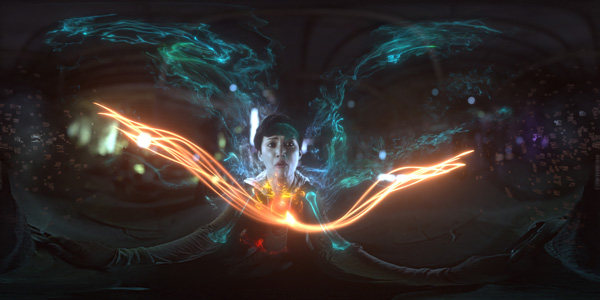 Nevertheless, the team's projects still rely on real-time game engines to run. To augment the engines' capabilities, Magnopus wrote scripts that send portions of renders to the local farm, such as distributed light caching, rather than having an artist wait for results from the engine. This is achieved using an approach similar to Deadline's distributed rendering function, which has proven particularly useful to look development artists and lighters at Magnopus. Using Deadline's distributed rendering with V-Ray and 3ds Max or Maya, Magnopus is able to access ten machines from the farm. The artist starts the render locally, which in effect pulls up 400-600 cores rendering in V-Ray at once.
"Distributed rendering in Deadline is like having an army of ants rendering a frame, with ten computers acting as one. This allows artists to iterate in a shorter time period and also makes sure we are using our local resources to their fullest potential," said Luu.
From a management standpoint, Deadline's detailed reports help Magnopus decide exactly how to push their render farm to full capacity as needed. Based on the logs, the studio can view what percentage of the CPU render nodes are using and set up Deadline to run concurrent tasks without overtaxing the render nodes. Because this way, multiple jobs can be assigned to the same machine, extra licensing isn't needed.
"Coming from the world of feature film-format VFX and into this new realm of immersive experience, we've found it an advantage to build relationships with companies like Thinkbox," said Luu. "Now that Thinkbox has been acquired by Amazon, it's also good to know that the company is bringing the power of the AWS cloud to Deadline." deadline.thinkboxsoftware.com