Wacom Pro Pen 3D Puts 3D Modelling and Design at Your Fingertips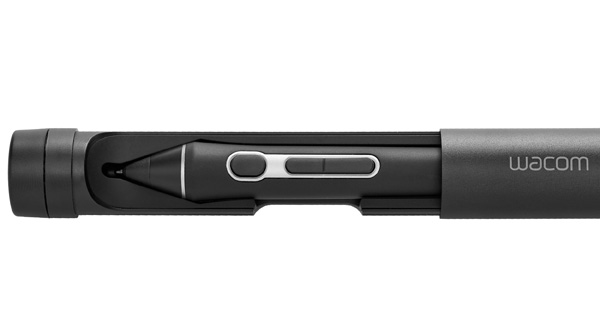 Wacom Pro Pen 3D is a new digital pen built with functionality for professional designers and artists who use a Wacom MobileStudio Pro, Cintiq Pro or the 2017 Intuos Pro pen tablet. The new pen's third button adds control options developed for 3D software applications used in industrial design, game design, virtual and augmented reality, and 2D and 3D art and animation.
The Wacom Pro Pen 3D's new button has more ways for users to manipulate and speed up the design process when sculpting in 3D software applications such as ZBrush or Autodesk Maya. The three buttons allow artists to do most of their work in their 3D applications right from the pen, without having to touch the keyboard. The pen's default settings for the third button controls tumbling and rotation, bringing users into contact with many of the small details in a 3D model.

Via the Wacom driver, users can customise these default settings as they do other shortcuts for their preferred tools or commands. For example, they could leave the new third button as the default to activate the tumble or rotate function, so they can quickly and directly change a model's orientation. They could set the second button to enable pan or zoom, based on whether they want the pen tip to hover above the tablet or touch it, while they can use the first button to quickly access right-click menus.
The Wacom Pro Pen 3D retains the same performance characteristics that were built into the Wacom Pro Pen 2, including 8,192 levels of pressure sensitivity and a sensitive pen tip. All settings and functions can be customised to suit the user's preferred style of work and workflow.

Made to work with no further configuration with any Windows or Mac application, Pro Pen 3D gives a natural digital experience and high level of control directly in the user's hand. The aluminium barrel and slightly thinner grip give it a good look as well.
The Pro Pen 3D is now available through Wacom's website and retailers. www.buywacom.com.au