Method Studios to Open New Immersive AR/VR Facility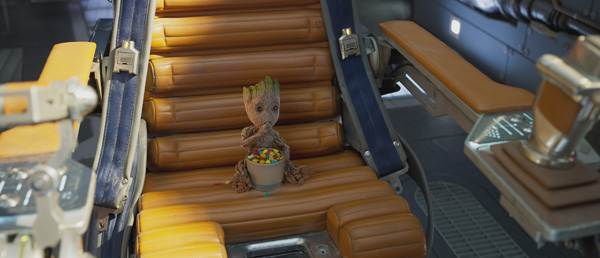 'Galaxy of the Guardians 2' was a recent feature film VFX project at Method Studios.
Method Studios has launched Method EXP, a dedicated production group creating immersive experiences, formerly known as Deluxe VR. Sinjin Bain, an executive at EA Electronic Arts since 1999, has joined to lead Method EXP as SVP, Global Head of VR/AR, reporting to President and GM of Method Studios, Ed Ulbrich.
Method EXP combines the CG and design skills of Method Studios with AR/VR strategists, directors, technologists and producers to envision and create immersive experiences for all platforms. Sinjin brings connections in gaming and interactive entertainment to this new role.
"Immersive experiences are still a nascent, emerging medium and there are all kinds of opportunities to bring the triad of production capabilities, IP and platforms together in exciting, brand new ways," he said. "Method EXP has created inspired experiences of a quality that stands out. The talent and capabilities here are fantastic and I'm excited to work with this team to build and extend our innovative proprietary technologies and collaborations in this space."
Sinjin is a recognized leader in interactive entertainment who has continually set precedents in the games industry and continues to push development into new and exciting directions. In his 15 years as an EA executive, he executive produced some of the world's largest game titles for EA Partners such as 'Rock Band' and many others. As COO and EP of EA's Maxis and EARS studios, Bain produced 'The Sims', one of the best-selling video game franchises, and 'The Simpsons'.
As Global General Manager of EA Partners, he helped build highly successful independent development publishing groups, signing AAA developers including Respawn, Harmonix, Insomniac and Crytek and delivering the highest average Metacritic scores of any EA business unit. Bain was most recently the CEO of Maxplay, a platform enabling real-time distributed collaborative development with runtime performance not previously achieved in VR and AR.
"The work this team has created is phenomenal, and having someone with Sinjin's vision and experience guiding our exploration of immersive opportunities can bring that artistry to exciting places," said Ed Ulbrich. www.methodstudios.com