Substance Painter Updates 3D Texture Workflows for VFX and Graphics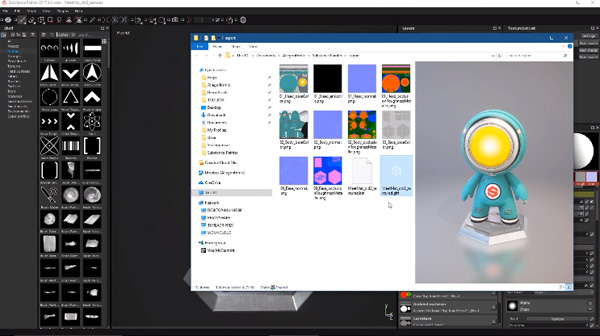 The new release of Allegorithmic Substance Painter supports the direct export of models textured with Substance Painter into Adobe Project Felix, which was developed as a 2D/3D compositor for graphic designers who are used to working on stylised 2D product shots and scene visualizations. Users can import fully textured models directly into Felix and build their own 3D scenes that have a more modern, photoreal look.
Substance materials have already been a part of Project Felix. Dr Sébastien Deguy, founder and CEO of Allegorithmic, said that a goal for both applications has been to make 3D graphics easier to create and customize, and making them work well together is a priority.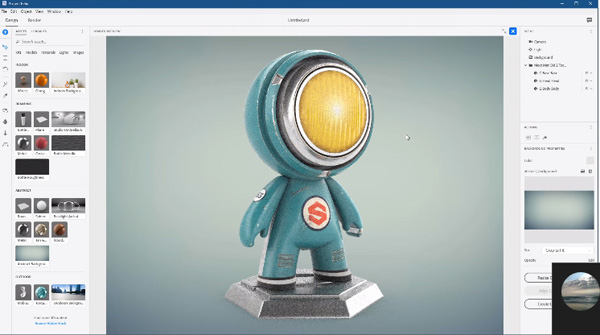 Direct export to Project Felix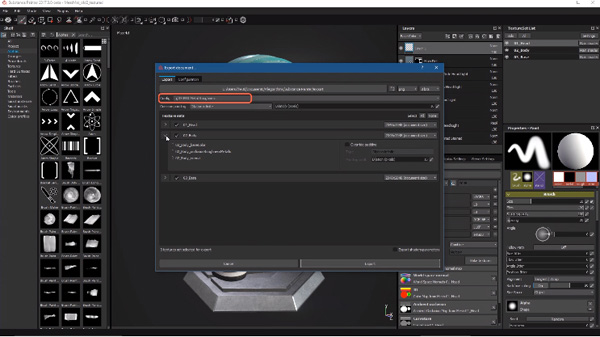 New gITF exporter
Substance Painter has gained several new functions and improvements over the last few months. As well as export to Felix, it will now include access to a new gITF exporter to ease transmitting and loading of 3D models into third-party applications. A new auto-backup plugin will also be available as a separate download.
In the user interface, Substance Painter's tabs and the ability to drag-and-drop the native .spp files or meshes directly into the viewport have been updated. The gradient filter has been extended to support up to 10 keys, making it easier to texture materials by adding gradients to curvature and ambient occlusion bakes. This improved gradient filter can also be used to create more complex patterns such as rust from procedural noise, and sophisticated pattern variations when users change the height inputs.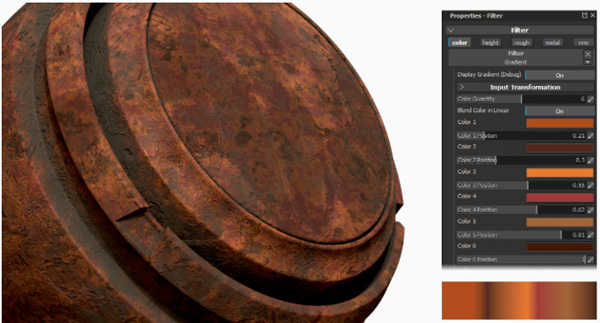 Gradient filter
The new update to Substance Painter is available now. Allegorithmic's Integrations Product Manager Wes McDermott will demonstrate the changes in a YouTube live session on 11 October 2017 at 11am PST or 2 pm EST. www.allegorithmic.com