VFX Industry Opposes Conservative Efforts to Double Non-EU Skills Charge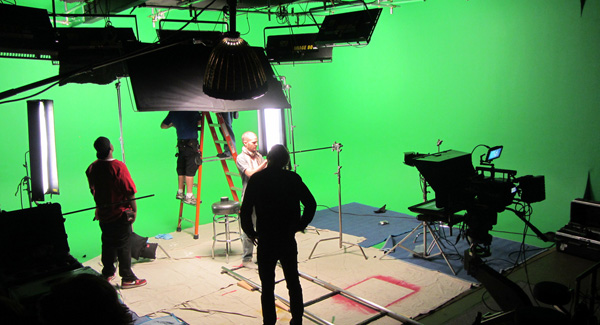 Employers in the UK's visual effects industry have voiced their opposition to the proposal in the Conservative Party's manifesto to double the Immigration Skills Charge over the course of the next Parliament. This will make the cost of a Skills Charge for a 5-year visa for non-EU workers £10,000, an expense that is usually borne by the sponsoring employer. The full cost of an individual Tier 2 visa application when all the elements are added in, is more than £18,000 each. As the VFX industry employs a significant percentage of overseas creative artists and support staff, this increase in the cost of employment will have a detrimental impact on margins and competitiveness.
UK VFX Industry
Neil Hatton, CEO of the UK Screen Alliance, the trade body that represents VFX, Animation, Post Production and Studios said, "It is difficult to reconcile this proposal with the statement that the Prime Minister gave at Lancaster House on 17 January 2017 when she set out Britain's priorities for the Brexit negotiations. Then she said Britain should be 'a magnet for international talent' which attracts 'the brightest and the best'. It is hard to see how this proposal aligns with that sentiment".
Original research conducted by the UK Screen Alliance has revealed a concentration of overseas workers in creative and operational roles within VFX, many of which are now on the Shortage Occupation List. It revealed 57% of workers were from the UK but 31% of workers were from the EU & EEA (excluding UK and Ireland) and 12% were from the rest of the world and therefore potentially subject to the Immigration Skills Charge. There are approximately 6,000 people employed in the UK VFX sector. It should be noted that the UK VFX industry employs individuals on the strength of their talent and reputation and not because they are a source of cheap labour. UK Screen Alliance's data shows that the median salaries of UK and overseas workers are identical.
The manifesto is also short on detail with regard to any proposed visa costs or quotas for EU workers. The precedent proposed today for non-EU workers would become more concerning if it were to be extended to EU workers following the withdrawal of free movement of labour. The manifesto suggests that the Migration Advisory Committee will advise on visa policy for strategically important sectors such as digital-technology but doesn't specifically mention the Creative Sector. The are no detailed proposals on potential costs for visas for EU workers or minimum salary thresholds. The Alliance will be making representations to be included in MACs consultation process to ensure that any visa system that is introduced is affordable and has sufficient quotas that do not block growth and access to global talent for the VFX and animation industry.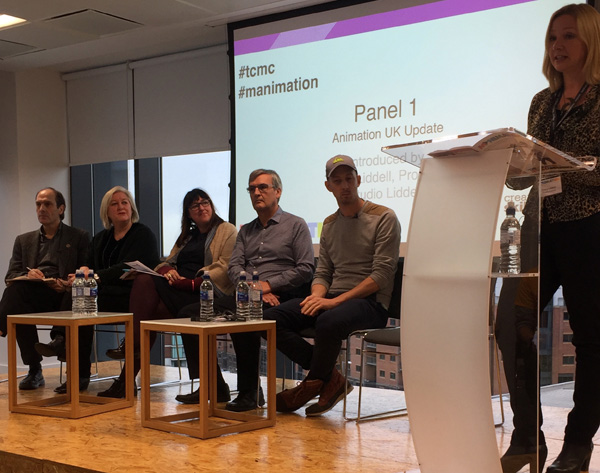 UK Screen Alliance members.
International Workforce
The UK Screen Alliance believes that because UK's VFX and animation industry produces a very high quality of global output in film, TV and commercials, it therefore needs the most skilled and talented workforce, regardless of where it comes from, to compete with other creative hubs elsewhere in the world - notably Vancouver, Montreal, New York and Los Angeles. The workforce is international and there is a global shortage of talent in this relatively new but rapidly expanding sector that is already making a significant contribution to the UK economy.
The latest statistics from the British Film Institute show that the period from April 2016 to March 2017 the total spend on Film and High-End Television (HETV) production in the UK was £2.738 billion, the highest since record began (Film £1.908 billion; HETV £830 million). Inward investment accounted for 86% of film production and 62% of HETV production and was also a record levels. It is estimated by the UK Screen Alliance that the VFX portion of this spend was in excess of £500 million.

Central London is home to five of the largest award-winning VFX companies in the world, which between them have received the VFX Oscar no less than seven times in the last 10 years.

Creative industries, like VFX and Animation thrive on a diversity of experience, culture and thought. The home-grown workforce greatly benefits and develops from the mentoring effects and knowledge transfer of working in teams lead by the world's elite artists in their field. This knowledge and expertise flows back into the broader UK industry through various VFX companies' extensive training programmes and the guidance they provide to schools and HE/FE through outreach.
The UK VFX industry's commitment to building a home-grown workforce from UK based graduates and apprentices is strong, but the Alliance is not confident that UK's education system is able to supply these in either the quantity or quality required. In recent years, the VFX industry has taken steps to redress this balance through its advocacy for STEAM skills in the school curriculum, direct interaction with universities and endorsement of the Creative Skillset 'Tick' for industry recognised courses.
Education and Apprenticeships
According to the Alliance, the VFX industry supports the NextGen Skills Academy and its Level 3 FE foundation courses in VFX, Games and Animation. NextGen's first cohort of 120 students will be available to move onto apprenticeships or degree courses in the autumn with a further 190 next year. The inaugural cohort of VFX apprentices entered the industry in October 2016 and are thriving. Employers are now planning the 2017 apprenticeship intake. Some VFX employers are making very generous Apprenticeship Levy payments.
Alex Hope, MD of Double Negative and UK Screen Alliance board member said, "VFX in addition to the technology and wider Creative Industries, are an export growth sector. As an industry, we are committed to skills development and have a proven track record in doing this, (eg through initiatives like the NextGen Skills Academy). Foreign talent has a critical role to play in skills development, as on the job training is invaluable in developing talent within our business. Here at Double Negative our British VFX artists learn, and develop their skills, from the brightest and best in the world. We are concerned that proposed changes to Tier 2 visa costs will impact this."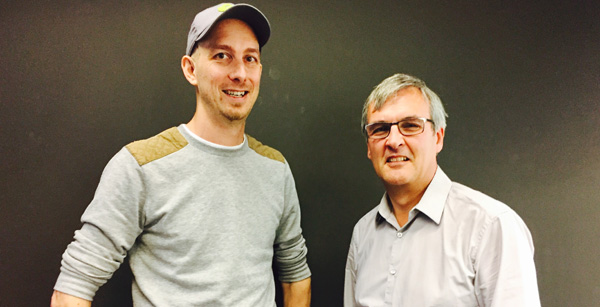 Oli Hyatt and Neil Hatton (right) of UK Screen Alliance.
While the UK VFX industry has made a good start at building a pipeline for a home-grown workforce, it will take some time, maybe as much as 10 years before these new recruits become sufficiently experienced to be economically significant and rival the skills and expertise offered by the world's elite.
Will Cohen, CEO of Milk VFX, an UK Screen Alliance board member commented, "Any visa regime introduced must be affordable for employers in order not to squeeze the growth of the UK VFX industry. Making it more difficult to hire specialist non-EU employees when there is a domestic skillset shortage creates a short-term dichotomy."

The increase in the Immigration Skills Charge is unlikely to discourage large VFX employers from contracting non-EU visual effects artists. Few options exist if they want to continue secure the inward investment work that is being attracted to the UK. They will have to treat the charge as another payroll tax, which reduces competitiveness and may ultimately drive talent and future business to the UK's competitors.
For the smaller emerging boutique companies, the choice is more difficult. Danny Duke, MD of Bournemouth based Outpost VFX said, "I can't afford to prioritise UK or EU workers if they're not the most talented person to fill a vacancy. If I do, then I am not able to offer world class visual effects artists in order to compete on a global stage, and when that happens, Outpost's growth stalls."
UK Screen Alliance asks that the Conservative Party, if it forms the next government, reconsiders this unwelcome policy, and rather than doubling the Immigration Skills Charge, it should scrap it altogether. We also ask that any visa restriction imposed on EU migrants are affordable and come with sufficient quotas and don't restrict our ability to attract the best of global talent. It appears as if this manifesto policy is driven more by political positioning than by pragmatic evidence based business economics. www.ukscreenassociation.co.uk