Vancouver Film School Students Grow Up on the Farm with PipelineFX
With over 5,000 students from around the world, the render farm at Vancouver Film School has more users than those of some commercial visual effects companies, and processes more individual projects than many feature animation studios. But instead of operating under a team of render TDs, VFS's farm runs efficiently enough through PipelineFX's Qube! render management software, managed by students less than a year into their studies.

Founded in 1987 with a handful of students, Vancouver Film School has grown to become an international training body for the movie industry, running eight international admissions offices. As well as a course in film production, the school now has 12 further one-year diploma programs including 3D animation and visual effects. A dedicated animation and VFX campus houses a 32-node render farm in which each worker runs Qube!
"Since the day we launched the render farm we've been using Qube!," said Craig Shiells, Vancouver Film School's Pipeline Supervisor and Lighting Instructor. "We have 96 students plus instructors accessing our render farm on a daily basis. Earlier on, one of the greatest issues we faced was sharing this resource."

A further challenge for VFS is that their usage pattern becomes more concentrated than equivalent patterns in most studios. When rendering peaks just before course deadlines, within the space of four months, a single class at VFS will average 2,500 to 3,000 jobs on the farm.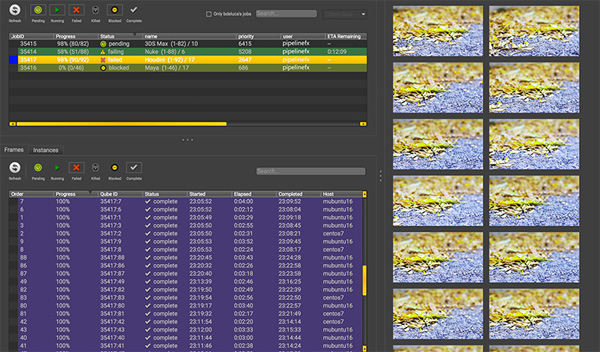 "The demands we put on the farm are different from what you'd find in a studio. Instead of two or three of movies underway, we have 96 projects rendering on the farm at one time," said Craig, who previously worked as Technical Animation Supervisor at broadcast and feature animation studio Rainmaker Entertainment, also in Vancouver. With a team of 200 artists, Rainmaker is responsible for such characters as Sly Cooper, Ratchet and Clank and Ting & Juma.

To make sure everyone has access to their fair share of resources, Vancouver Film School initially limited the number of render instances that each student was allowed to use, but found that this resulted in the farm sitting idle at times. The problem was solved by using Qube!'s per-user settings, which allocate instances dynamically to each user, limited to a maximum set by an administrator. Craig said, "This way, students get their renders faster, which results in higher-quality work."

With diverse clients that include Electronic Arts specialising in games, major film producer Marvel Studios and the VFX house Image Engine, an Oscar-nominee, Qube! is flexible enough to use on most professional projects. Its Python API, combined with the ability to support definable custom job types, makes it possible for users to tailor the software to align with complex proprietary pipelines.
Qube comes with a built- in Job Type for executing traditional command lines and scripts. It also comes with a full API for a number of common scripting languages if you decide you need more control than is provided by the basic command Job Type. Job ype definition, combining a front end interface and a back end implementation, can reflect the software a project is using, a studio's asset management, whether the job is 2D or 3D, and other factors.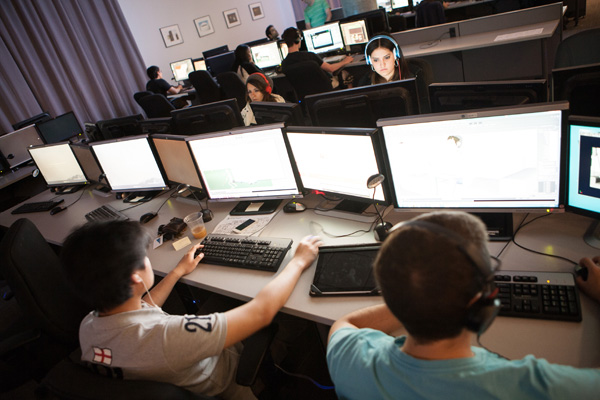 "Qube! does what we need by adding custom tools to it," said Craig. "For that reason I haven't had to struggle with a lot of the advanced functions. Its ease of use also makes it possible for students just a few months into their studies to manage a render farm." As well as submitting their own rendering jobs from within Maya and NUKE, which are the main software packages used on the course, the School allows the animation and VFX students to handle most of their own day-to-day administration work.

Craig said, "Each class has two representatives that are given admin privileges on the render farm so that they can police and manage render farm usage." He notes that most render resources go towards modelling for showreels rather than their animations, because the texturing and shading is more complex.
But, although usage varies with job type, it can be managed through a user identification code. Each class is designated two priority codes to use – a class code used for test renders of up to 10 frames, and their class number plus 1,000 for full-sequence renders. www.pipelinefx.com