Weta Digital's VFX Supervisor Matt Aitken to Speak at AEAF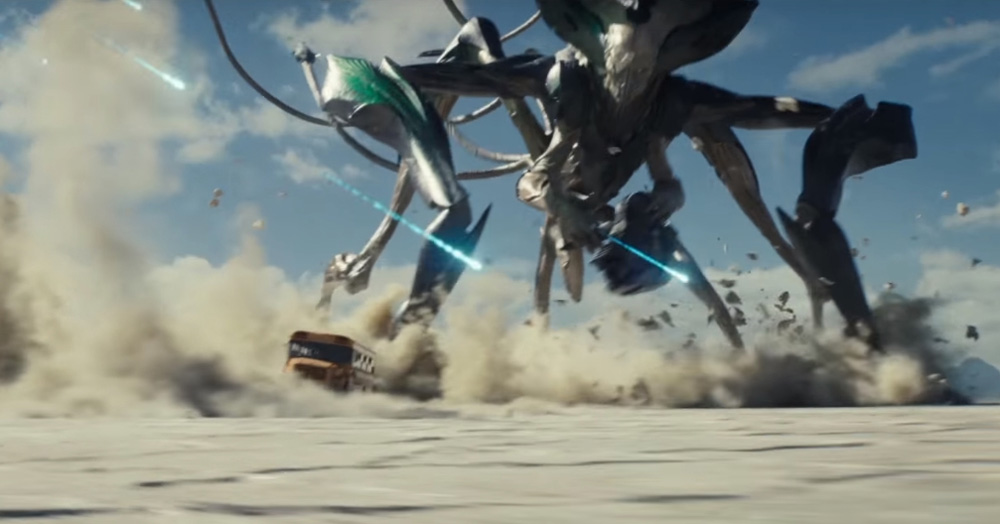 INDEPENDENCE DAY: RESURGENCE – KILLER QUEEN
Weta Digital's VFX Supervisor Matt Aitken will be speaking at AEAF 2016, sharing details of his team's work on 'Independence Day: Resurgence'. In particular, Matt will discuss Weta Digital's creation of the Alien Queen in 'Independence Day: Resurgence', focussing on the showdown with the Queen at Area 51. He will uncover some of the unique FX simulation work and new innovations with their skydome lighting setup, as well as some of the techniques that allowed Weta to move through a large number of all CG shots.
Matt has worked at the company since before its official launch in the mid-1990s, joining at the time of Peter Jackson's 'Heavenly Creatures' shortly before their first major project, 'The Frighteners'. At that time he and just a handful of artists were working from one room. From there, the company has grown to a team of over 1,000 artists. Matt became Digital Models Supervisor on The Lord of the Rings trilogy, pre-production / R&D supervisor for 'King Kong' and CG Supervisor for 'Avatar'.
As a Visual Effects Supervisor Matt's credits include 'The Adventures of Tintin', the King Kong 360 3D attraction at Universal Studios Hollywood, 'The Lovely Bones' and 'Iron Man 3' for Marvel. For 'District 9', he earned a nomination for the Oscar for Best Visual Effects, and a BAFTA for Best Visual Effects. He also worked on all three films in The Hobbit trilogy. The third film, 'The Hobbit: The Battle of the Five Armies' made the Oscars' VFX Shortlist.
Matt has a Bachelor of Science in Mathematics from Victoria University of Wellington and a Master of Science in Computer Graphics from Middlesex University, London. He has given presentations and had technical papers published on Weta Digital's work at many conferences and festivals. He is an active member of the Academy of Motion Picture Arts and Sciences and has won multiple Visual Effects Society awards. www.aeaf.tv