Cogswell College to Launch VR & AR Certificate Program

To accelerate the development of applications for virtual and augmented reality, Cogswell College will be among the first schools to launch a Virtual Reality/Augmented Reality Certificate Program. Cogswell's first courses start mid-year 2016.

Cogswell specializes in digital animation and video game design. Its computer graphics degree program is the longest-running in California's Bay Area. The purpose of this certificate program is to provide professionals in the computer graphics industry the opportunity to join development teams that create VR or AR content. The Cogswell VR/AR program is comprised of a six-course set of specialized classes that will be offered weekday evenings and weekends to accommodate professional work schedules.
Cogswell College has assembled an Industry Advisory Board for the new certificate program, which is aimed at practicing industry professionals. The board is comprised of Fabien Bourdon, PE, Sr. Architect, Citrix Systems; Richard Chuang, CEO and Founder of CloudPic and two-time Academy Award Winner; Jeremy Kenisky, Director of 3D/Interactive, Geomedia; Curt Miyashiro, Production Technology Supervisor, Jaunt VR; and Stephanie Riggs, CEO/Founder, Azimyth Creation Studio.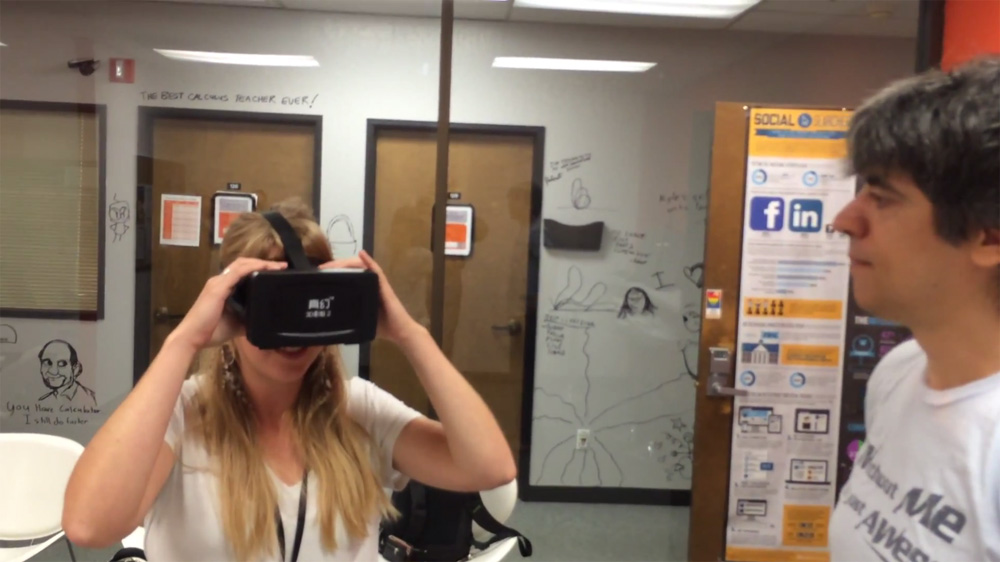 Cogswell's VR/AR classes will address four areas - Perceptual/Cognitive Aspects of VR/AR, HCI [Human Computer interaction] Design, Design for VR and Project-Based Iterative Application.
Director of Digital Audio Technology at Cogswell, Professor Timothy Duncan, DMA, said, "VR and AR are quickly emerging as leading areas for content and development. We are offering this set of VR and AR classes to help students bridge the preparation gap by working with these new techniques today. With our new certificate program, we are using our faculty's talent and industry expertise in animation, gaming, graphics, user interface, design, storytelling, engineering and audio -- which are all tenets of this new technology.
"It is our vision that VR and AR will ultimately have an impact on many industries, most notably in the gaming field. By having students learn these new skills now, they will position themselves as the next generation of technical and creative leaders within the VR/AR field."
"We look forward to helping the industry make sense of recent developments in virtual reality," said Jerome Solomon, Cogswell's Dean of the College & Director of Game Design and Development, who is also Conference Chair for ACM SIGGRAPH 2017. "We recognize the challenge of developing projects using emerging VR/AR systems, at the same time acknowledging that the gaming industry frequently leads the way in finding applications for new technologies."
For more information about the VR/AR Certificate Program, please see this link. www.cogswell.edu