IBC 2019 Highlights Media Developments from Esports to 5G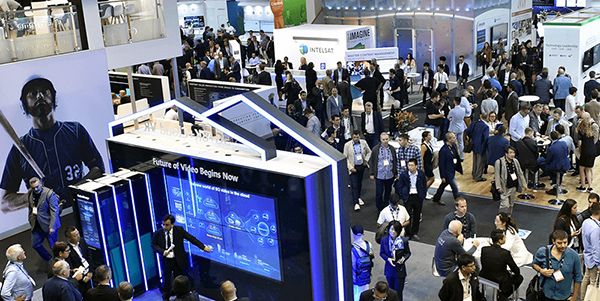 The IBC2019 Exhibition and Conference, devoted to media, entertainment and broadcast, has closed on 17 September with a record attendance figure of 56,390. Opening on 13 September, the number of visitors under age 35 increased by 10 percent compared with last year and numbers of company executives also showed a rise.
New this year were an Esports Showcase, the launch of the Next Gen Hub, the introduction of the Social Impact Awards and Young Pioneer Award and IBC's first three media innovation accelerator projects, the Media-Telecom Catalysts.
Actor, director and producer Andy Serkis delivered one of the Convention Keynotes to a capacity crowd, and Dutch football players Ruud Gullit and Robin van Persie were at the show to speak about their latest TV projects. Other Keynote speakers included Cecile Frot Coutaz from YouTube, Shalini Govil Pai of Android TV and Max Amordeluso for Amazon Alexa.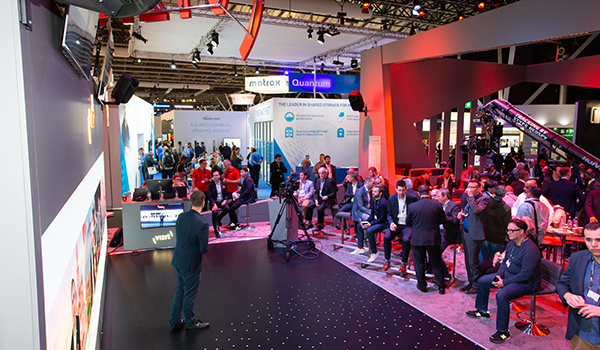 Andy Serkis also received IBC's highest award, the International Honour for Excellence, which he accepted for his outstanding contribution to the industry and his pioneering work in the field of motion capture.
One of the main special events was the first IBC Esports Showcase live tournament, which aimed to demonstrate why esports is such a fast-growing and important sector for businesses and individuals involved in media and broadcast. Two professional teams from ESL's network of National Championships across Europe competed fiercely in the classic multiplayer first-person shooter game Counter-Strike: Global Offensive, developed by Valve and now free-to-play.
Two new awards were added to IBC - the Social Impact Awards, initiated to recognise diversity and inclusivity, environmental impact and ethical leadership, and the Young Pioneer Award, which was awarded to Vera Bichler, Austrian broadcaster ORF's first female football director.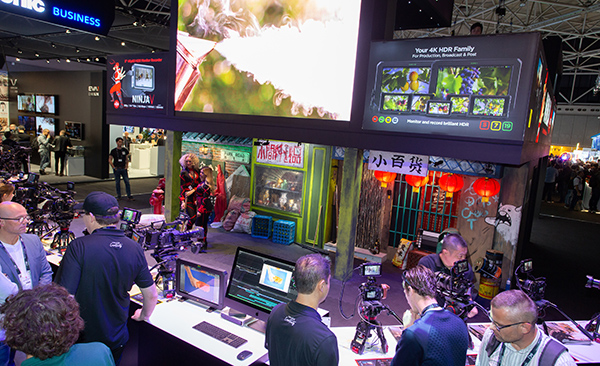 The results of three IBC's media-telecom catalyst programmes were presented at IBC2019 - a 5G-enabled tourism experience, indexing of regulatory content management that relies on artificial intelligence, and mobile news gathering using compression determined by AI-based decisions - showing how collaboration between media and telecommunications teams can upgrade consumer experiences, and businesses themselves.
The Big Screen, which is equipped with Dolby Vision and Dolby Atmos gear, became the venue for a program of high profile presentations and screenings. Attendees watched a theatrical screening of the battle episode called 'The Long Night' from 'Game of Thrones' epic Season 8 with a discussion of new filmmaking techniques used to produce the show. The processes behind the editing and the music of the Elton John biographical movie 'Rocketman' were covered, and a BBC Studios natural history presentation displayed footage in UHD HDR, some of which had been captured in 6K and 8K in a new cinematic style.
Next year in 2020, IBC will take place from Friday 11 September to Tuesday 15 September 2020. www.ibc.org