AnimDojo Arms Project-Ready Animators with Skills and Inspiration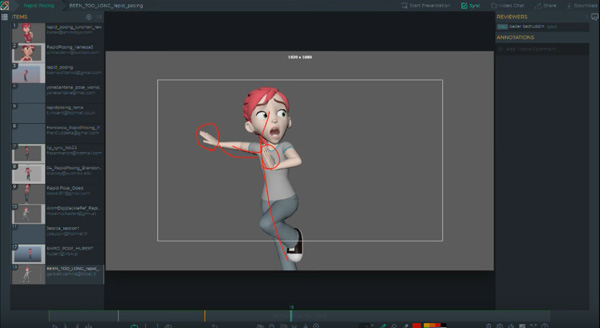 AnimDojo, a new online animation training program, has been established to support animators who have a basic understanding of Autodesk Maya, and want to become professional level animators. Bridging the gap between education and industry, AnimDojo helps them acquire the skills, confidence and inspiration required to work in modern, active studios.
AnimDojo was created by the co-founder Tom Box and animation director Bader Badruddin at animation studio Blue Zoo in London. They developed the program specifically to address an industry-wide skills shortage in the sector. AnimDojo is an online resource and practice space for learning animation by doing, where artists can build skills that are aligned with animation studio practices. Tom Box said, "A lot of work for animators is available, but not enough animators with the level of skill required to work at the speed and quality that studios demand."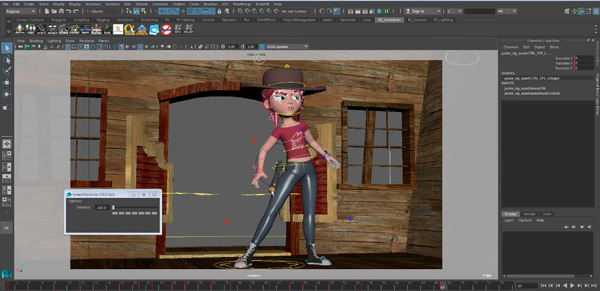 Blue Zoo is a BAFTA-award winning animation studio that creates animations for brand campaigns across multiple platforms, and is the studio behind kids' TV programming including 'Digby Dragon', 'Miffy', and 'Alphablocks' and 'Numberblocks'.
Practise Makes Perfect
At this time, AnimDojo is tuned for animators who have a Maya character animation showreel. The founders believe that animators and artists should always be trying to improve themselves, and aim to facilitate opportunities for practise and evaluation. One of AnimDojo's core philosophies is to facilitate constant improvement as much as initial learning.
Through small, regular assignments, materials, peer review and the opportunity to have work critiqued by industry professionals, artists learn as they produce on the AnimDojo practise website. AnimDojo's courses have been conceived and designed to increase understanding of animation through vocational practice, rather than curriculum, as a foundation to build on.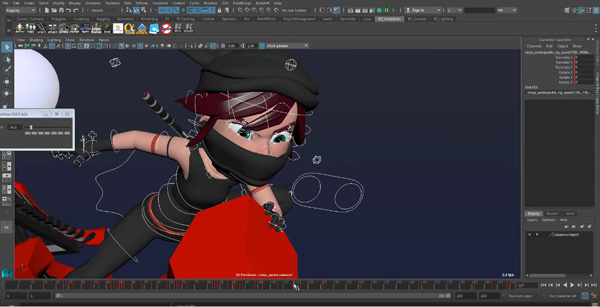 AnimDojo is based on the 'Animator's Checklist', a guided workflow developed for efficient CG character animation creation. The practise website contains over 60 videos describing elements in the Checklist, plus more advanced topics and career advice. AnimDojo participants take part in animation challenges, work with character rigs and learn from interactive live sessions which are hosted on the AnimDojo site weekly.
In these sessions, an expert animator demonstrates animating a shot from scratch in an hour. Everyone is encouraged to carry out the same exercises in real time and, finally, upload their work for a group critique session.
Cost and Resources
Apart from the basic skills participants only need access to a computer with Autodesk Maya installed and a broadband internet connection to view the videos and upload their work. The cost to access the videos is a small monthly membership fee plus paid-for add-ons such as showreel critiques by professional animators and accreditation, which positions participants as candidates to the wider industry.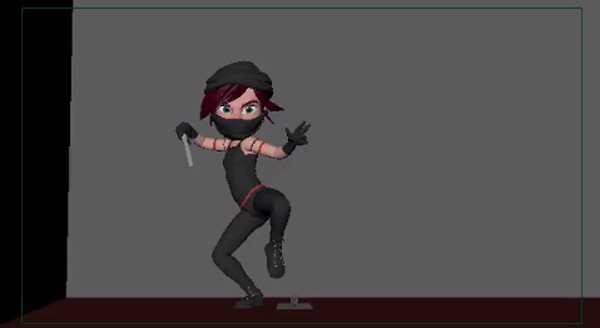 The live streams take place weekly, but these streams are available on demand for seven days after the event takes place to suit those in all time zones. Students can access a wide range of video lessons and example exercises on the website at any time. Other resources include active discussion forums where AnimDojo members can build up a professional network and start conversations. animdojo.com