SMPTE17 Extends Early Bird Discounts to 30 June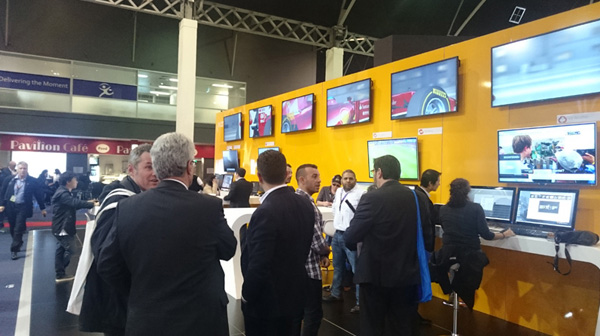 The SMPTE17 Conference offers a huge variety of technical sessions on the media and entertainment industry's key issues. Don't miss this opportunity to hear and learn from local and international speakers on the theme of 'Embracing Connective Media'.
Early Bird discounts have now been extended until 30 June.
Just a few of the topics and sessions -

- Keynote address by Michelle Rowland MP, Shadow Minister for Communications
- High Dynamic Range – closer to the human eye
- Moving to IP-based systems – the challenges
- Leading with diversity – Women in media and technology
- Virtual and Augmented Reality – a new frontier for vision and sound
- Cloud technologies – anything, anywhere?
- Case studies include 'Delivering Drama for Extreme Screen' with Ben Allan ACS, using IP technology to bring Francis Ford Coppola's live cinema project to life, and remote TV production for Formula One.

Book for the full Conference and take advantage of the Early Bird discount until 30 June, and a very special rate is available for media students.
Members of affiliated industry organisations such as the ACS, AES, ASSG, AVPA and WIFT are entitled to the member/affiliate rate. Tickets also available in a bundle of six sessions, fully transferable. Registration for the Exhibition-only is free.
For full detail on specific sessions and speakers, and to book online now, go to smpte.com.au/2017/conference