Gnomon Live Comes to Melbourne and Sydney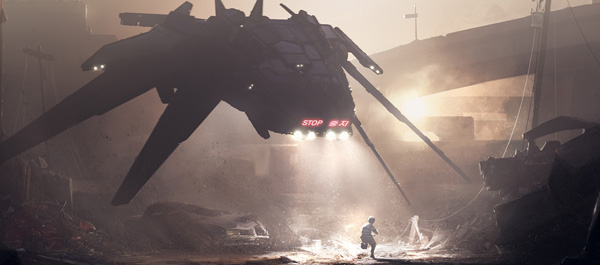 Returning to Australia in April 2017, Gnomon Live will present artists curated by Hollywood's Gnomon School of Visual Effects, Games + Animation for a weekend of live demos, masterclasses and drinks. Joined by Australian industry veterans we will also explore opportunities and issues for artists in the local industry.
The enthusiasm from all of those who came to Gnomon Live Melbourne 2016 and their encouragement to make it happen again, brings Gnomon back to Australia with another line up of talented artists. Not only returning to Melbourne at the Abbotsford Convent on 31 March - 2 April, they will also be appearing in Sydney on 7 - 9 April at The Factory Theatre.
Alex Alvarez, Gnomon's Founder and CEO, has again curated a program that will inform and inspire. Having built their knowledge in some of the world's leading studios, these artists, through a Gnomon lens, share their techniques and experience working on Hollywood Feature films, AAA games, and shortform across commercials VR, AR and short films.
Demonstrating how they bring stories, characters, creatures and environments to life through a range of computer graphics programs, each artist will explain how they achieve such an impressive level of detail in the ever-tighter timelines demanded of artists in the industry. Covering a breadth of production areas such as matte painting, compositing, lighting, 3D modelling, texturing, character design, and art direction.
This is an opportunity to hone skills, and meet fellow artists from Australia and beyond. It is also a chance to hear from Australian studios about current projects, their studio culture, who they are employing and issues relevant to the Australian industry. If you want to take a glimpse back at Gnomon Live 2016 check out the gallery of photos and comments. gnomonlive.com.au