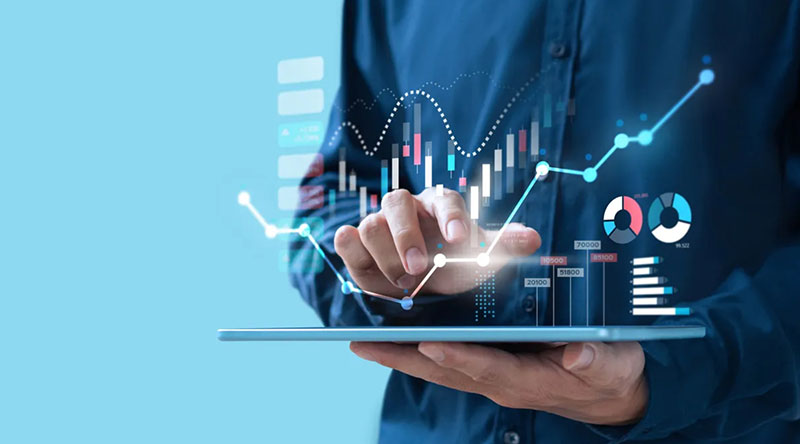 Software developers Arcitecta and Spectra Logic data storage company have together developed two new systems to help organisations simplify data lifecycle management and accelerate performance. Both companies have applied their expertise in data management to the Arcitecta Mediaflux + Spectra BlackPearl NAS for high-performance scale-out NAS, and to the Arcitecta Mediaflux + Spectra BlackPearl Object Storage for affordable archiving, high availability and data protection.
The products address the pressure that some data-driven organisations are now under to process huge amounts of data. They aim to not only speed up innovation, but also increase agility and update operations to keep service delivery running competitively. The combined Mediaflux and Spectra BlackPearl systems are designed for performance, scale, security and efficiency when processing data through NFS, SMB or S3 applications or workflows.
Scalable On-premises Storage
Working together, Arcitecta Mediaflux and Spectra Logic BlackPearl carry out automatic tiering with complete data lifecycle management, straightforward administration and highly scalable on-premises S3 object storage supporting hundreds of billions of objects with search and access control. By storing data on-premises, users avoid the latency associated with accessing data stored in the cloud.
Jason Lohrey, Arcitecta's CEO and founder said, "Mediaflux + BlackPearl NAS can support hundreds of billions of files in one global namespace. Multiple storage nodes work in parallel, allowing the system to handle vast I/O request volumes without limiting throughput or adding latency."
Between them, Arcitecta and Sprectra have avoided adopting off-the-shelf open-source protocols for the Mediaflux + Spectra BlackPearl NAS, and instead used Mediaflux NFS and SMB protocols and the BlackPearl API client, which they develop in-house.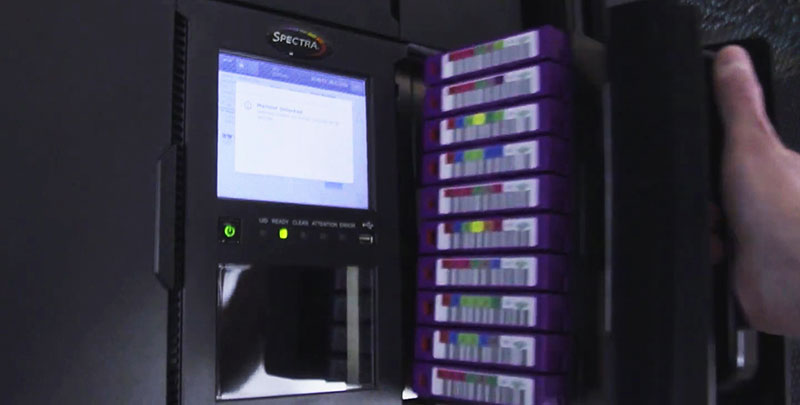 Data Lifecycle Management
Users have a global view of all data regardless of its physical storage location, with identity and policy-based access controls. The system's data lifecycle management looks after metadata harvesting, annotation, cataloguing and recording of all data provenance.
The automated tiering supports intelligent data placement and movement, moving and keeping data in the most economical place at the specified time. Storing data on differently priced types of media, based on the data's value and how regularly it is accessed, helps to controls costs. Infrequently accessed data can be stored on lower-cost media such as tape or object storage that is slower to navigate – and leave active data on more expensive, high-performance flash storage.
The management interface is centralised and permits administrators to manage and monitor all aspects of the system. That includes keeping track of data and storage resources, and quick identification and response to issues. Centralisation is especially useful for organisations with specific data management and compliance requirements. Through this UI, the administrator has complete control over how their data is stored and managed.
Secure and resilient against ransomware attacks, the system is built with multiple layers of protection, such as intrusion detection and prevention, and real-time monitoring and response functions to detect and prevent unauthorised access or activity.
High Availability and Redundancy
High availability is achieved through multiple, redundant storage nodes. If one node fails, others can take over and continue allowing data access. This kind of distributed file system, storing data across multiple nodes, allows access from any node in the cluster, thereby increasing data availability. Replication of data across multiple nodes gives users the ability to restore data from a replica.
For Arcitecta Mediaflux + Spectra BlackPearl Object Storage users, a range of search and filter capabilities help to find data quickly. Among the Mediaflux tools for managing access to data are user and group-based access controls, automated data retention policies and auditing capabilities. Administrators can set granular access controls that prevent unauthorised personnel from accessing sensitive data, reducing the risk of data breaches.
Research Director at Hyperion Research Mark Nossokoff said, "Many factors can complicate data storage and management schemes, including evolving organisational needs, shifting data priorities, optimising workloads and leveraging new techniques as they come into play. The Arcitecta and Spectra Logic alliance aims to help organisations address these challenges and achieve the computing performance required to process enormous amounts of data." spectralogic.com