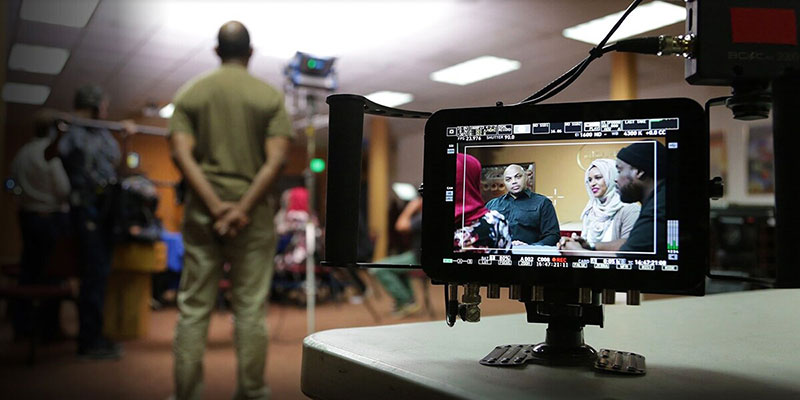 The next generation of Avid's shared storage systems is the Avid NEXIS | F2 Solid State Drive (SSD) flash storage engine. This new engine was developed to accelerate post-production media workflows, and to enable teams to scale and collaborate on editorial finishing, VFX, animation, colour grading and DI projects.
Avid NEXIS | F2 SSD storage addresses the heavier demands of 4K, 8K and HDR content finishing and post. Its capacity to scale from 38.4TB to 307.2TB per engine means that users can increase their system's performance and simultaneously lower the total cost of ownership. The NEXIS | F2 SSD is equipped with Avid NEXIS media packs that are now capable of delivering a constant bandwidth of 6GB/second, with a defined amount of total storage.
Media protection and high availability are achieved with an optional redundant storage controller, integrating the memory areas and presenting them as a single memory area to the server, and hot spare SSDs kept on active standby for use should a disk drive fail.
Scalability, Performance and Customisation

The extra speed gained through NEXIS | F2 SSD gives post-production teams more options in terms of performance when collaborating, integrating content creation tools from Avid or from 3rd parties, and working with large volumes of high quality content. As well as speed, NEXIS | F2 SSD is very scalable due to dual redundant 100 Gbps Ethernet connections per storage controller, as standard. This high performance network connectivity and the ability to right-size configurations means that users pay only for what they need.

Avid NEXIS | F2 SSD is compatible with all current Avid NEXIS systems. When used with Avid NEXIS online or nearline storage, Avid NEXIS | F2 SSD administrators can move a workspace between performance tiers without interruption, maintaining read and write access while the media is moving. Adding Avid NEXIS | F2 SSD to the Avid NEXIS products gives teams more flexibility in the design of customised storage systems to fit their production workflows. www.avid.com