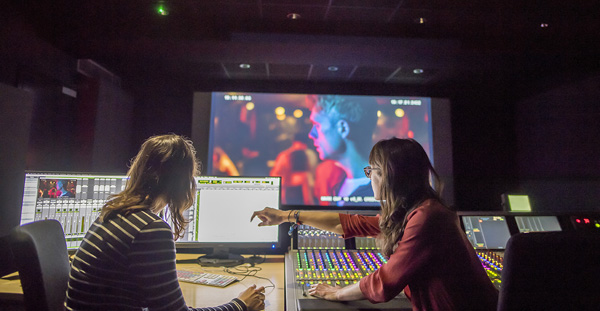 The National Film and Television School (NFTS) in the UK was founded in 1971 at Beaconsfield Studios in Buckinghamshire, and is now considered one of the world's top film schools. The NTFS runs more than 30 post-graduate level courses in film, television and gaming subjects, including camera operations, directing, cinematography, sound, script supervision and production accounting.
Not long ago, the School upgraded its post-production, content delivery and storage operations, not only to replace its ageing shared storage system but also to implement open, logical, automated methods of file and project management. Their goal is to more efficiently share and manage the content that their staff and students work on and produce.
No Network
In its early days, NFTS had earned a reputation as an unconventional community of film makers, but since then has been shifting toward a more structured, formalised environment. The current head of IT at NFTS Doug Shannon came with a professional background in post-production when he joined the School 20 years ago. "When I began here, there was no network," he said.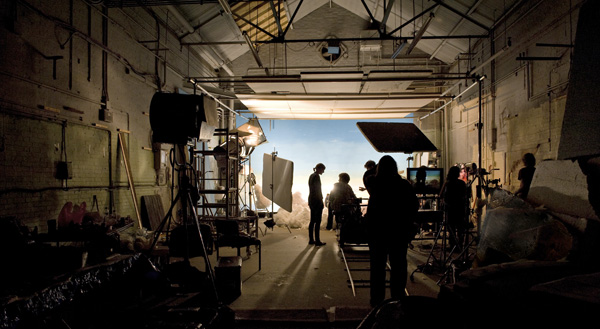 "Everyone was still passing hard drives around by hand. We needed greater consistency and a more open production environment. Initially we started using simple, departmental servers. Then, five years ago, we moved to our first dedicated shared editing storage, but that system came to the end of its life and over time its support contract became too costly to keep up. It was time to move on."
The school is standardising its production systems on EditShare's EFS shared storage and FLOW media management platform. NFTS looked for an open media management and storage foundation that would be compatible across several different types of post production software. For editing for example, the system has native drag and drop integration with Avid Media Composer Ultimate and Adobe Premiere Pro CC, including sequences, master clips and sub-clips. The School will use EFS and FLOW to support connected editing, grading and animation applications.
The Need to Be Open
As well as increasing its productivity and efficiency, NFTS focusses on giving students hands-on access to modern production tools that professional film makers use today. "We aim to emulate real life as much as possible," Doug said. "Our students come here already knowing what they want to do, so they work with teams of specialists, much like any professional environment. It's less about the tools and processes and more about helping people work to achieve their best within each role."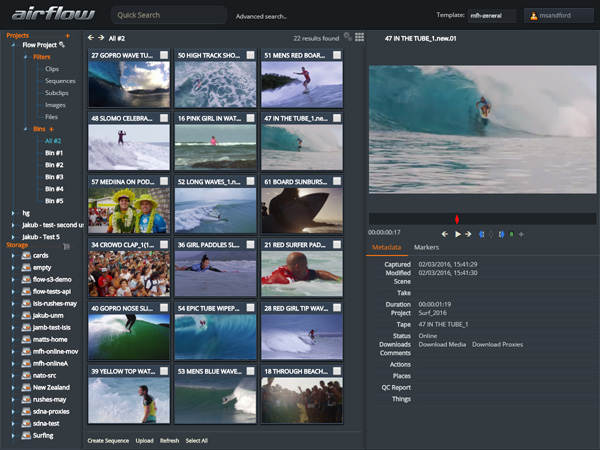 "Companies have realised they have to be open," Doug commented. "The proprietary world is gone. The EFS and FLOW systems adapt quickly to the different camera systems NFTS uses from ARRI, Sony, RED and Blackmagic. FLOW supports multiple formats and doesn't have to break up RED files into blocks, handling media by indexing files individually, centralising them and accessing them through the UI. It scans and indexes a facility's storage devices and displays a single unified view of all content regardless of where it is physically stored – online, nearline, offline or cloud – making it simpler to manage.
Security and Remote Collaboration
Security and remote collaboration are key factors as well, mainly because the School and the rest of the world are still in some phase of COVID-related lockdown. "We needed something to help us work beyond our physical boundaries and give us the ability to look at rushes when working remotely," said Doug. The virtualised version of FLOW and AirFLOW make it possible to keep up with the School's fast-turnaround production and review cycles. EFS ties together the on-premise and remote production workflow with security file tracking.
The File Auditing functionality built into EFS 2020 was among the first real-time, purpose-built content auditing platforms for production workflows. For film producers concerned with theft, EFS 2020 tracks content movement on the server, including deliberately obscured changes, and generates an activity report with a detailed trail showing who accessed which files and when, and edited, modified, renamed or deleted a file or folder.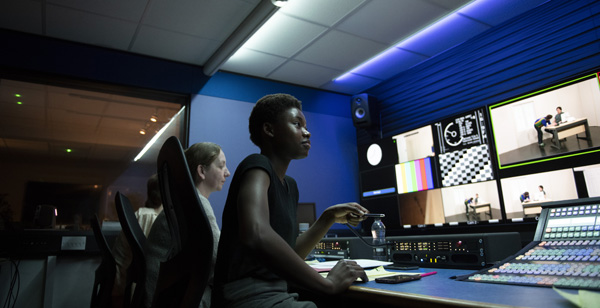 Forward Planning
With the EFS system in place, total shared editing storage at NFTS has increased from 490TB to 2.2PB, more than enough to meet the School's current and even future requirements. "Our enrolment is quite small at 500 students per year and we don't see those numbers growing exponentially, so it's a straightforward equation," Doug said. "Most of our workspaces are around 10TB and an average film is 5 to 10 TB, with around 120 films in production and post-production at any one time. EditShare creates a complete media production workflow. Everything you need for a film is there."
Using the Ark archive storage software makes it possible for the students to back up an entire project. Ark Disk nearline storage is for copying data very fast, and is fully integrated with FLOW for asset control and transfer, and Ark Tape manages LTO tape libraries by copying or migrating media from online to offline storage, with verification. www.editshare.com