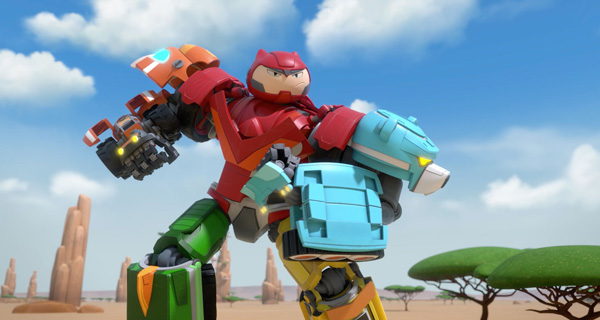 Industrial Brothers animation studio in Toronto creates and produces original children's content. Their titles like 'Kingdom Force' and 'Dino Ranch' are viewed by kids all over the world. Typically, the studio's artists work collaboratively together in close physical proximity, which meant their production practices and processes had to change entirely in early 2020 following the on-set of COVID-19 and official closure of non-essential businesses.
The year before in 2019, the company had adopted a new Qumulo storage and file data system. Although that original system had been installed on-premises only, with no provision for a cloud presence, by March 2020 Qumulo were able to reconfigure it into a successful remote working implementation, located in the AWS cloud.
Performance and Scalability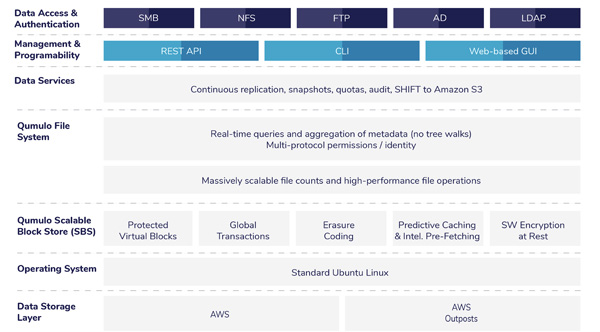 Jean-Paul Godmaire is head of IT at Industrial Brothers. When he joined Industrial Brothers in 2019, the studios' fast growth was straining their data centre and the studio needed to address its ability to scale the workflows it was using to produce and manage digital content. Qumulo's file data platform was purchased to improve performance and scalability, aiming to overcome the frequent slowdowns and stoppages that were limiting the team's productivity.
Losses were estimated at 162 labour hours per month, or nearly 2,000 labour hours annually. Since production deadlines were immovable, the teams regularly needed to work overtime to make up for the missing hours – the effect of a missed deadline was likely to cascade, affecting many others and impacting their business' viability.
Jean-Paul wanted to replace the failing storage system with a more efficient, scalable system that they could depend on 24 hours a day. "We have over 100 people on staff, all of whom depend on immediate access to files and applications," he said. "For every hour that they have to wait, the company loses more than 100 hours of labour productivity."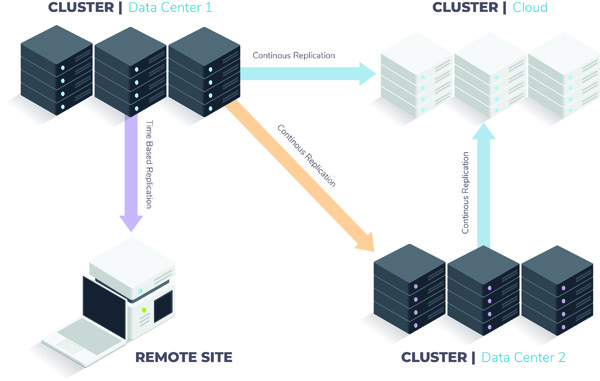 Qumulo Deployment
He looked at several file systems as well as Qumulo, which he was already familiar with. He recognised it was not a entry-level package but was cost-efficient due to its performance, scalability, reliability and ease of management – all of which are not necessarily part of an entry-level system. Qumulo also issues frequent software updates with new or fixed functionality, and the deployment was straightforward.
Industrial Brothers' reseller delivered and set up Qumulo's file data platform within an hour, and their own data administrators successfully used simple scripts to migrate the data. Together, they finished the migration stage of the project over one weekend.
In terms of maintenance, Qumulo's support engineers monitor the system remotely and contact Jean-Paul's team immediately to assist in solving problems as they occur. To scale the system for performance and capacity, Industrial Brothers' administrators can add more nodes without topping or disrupting the cluster.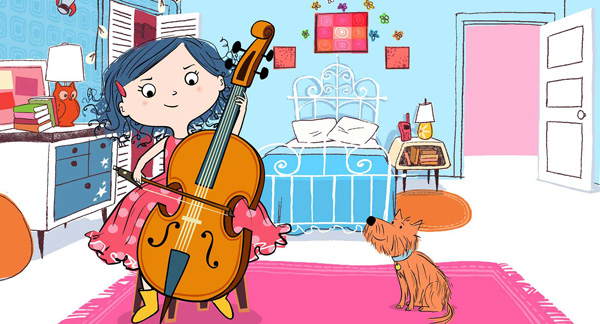 The Qumulo system runs real-time analytics that Jean-Paul uses to optimise their file data workflows and make projections regarding scaling the business. For example, he can see information such as how many connections are open at any time, which nodes on the render farm are using the most IOPS, or the characteristics of peak data usage. Industrial Brothers was not yet rendering in the cloud, so the team reviewed the company's on-site farm for bottlenecks and sub-optimal performance.
Quick Shift
When the province of Ontario declared a state of emergency in March 2020 and Industrial Brothers had to close its physical office in Toronto, they realised that their collaborative culture did not support remote work. Also, until that point, they had had no need to implement a cloud presence, and asked Qumulo for help to quickly shift its artists' workloads to the cloud.
The Qumulo and Industrial Brothers teams worked together and built the company's pipeline in the AWS cloud with the same software and processes, using Qumulo as the file data platform and Teradici to set up a real-time experience from the remote workstations. The Qumulo File Data Platform also runs the same enterprise file system in the cloud as on-premises. Data can be natively and directly replicated between instances or across regions.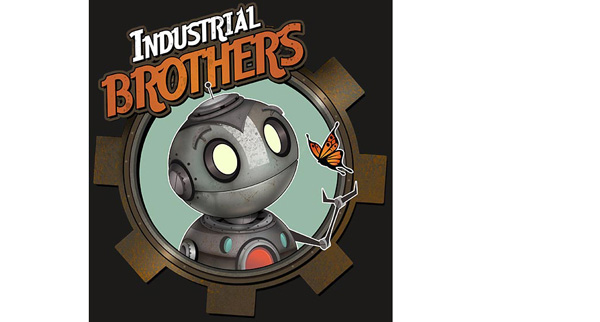 Better Prepared
Today at Industrial Brothers, connections between the data centre and the cloud data service are strong enough to support remote users and data intensive workloads. In the future, Qumulo's scalability means the studio will be better prepared to support more artists and new types of projects, including cinematic-quality productions.
Jean-Paul said that when lockdown commenced, he and his team were relying on this answer – remote working via public cloud services – to their need to keep Industral Brothers' employees working, which was not an ideal situation. "We essentially moved the office to the cloud in under a month. We consulted, deployed, tested and onboarded the Qumulo cloud file system within three weeks, and then we were up and running," he said.
However, he is pleased that their sudden launch into the cloud has gone well because whenever COVID-19 restrictions finally ease, Industrial Brothers' physical office is a tight space. Social distancing will be impossible to observe if the entire staff returns. "Before the pandemic, we were considering cloud services at some point. But the pandemic forced our hand. For the foreseeable future, we're in the cloud," Jean-Paul said. qumulo.com