EcoDigital DIVA V8 Takes Control of Digital Content Storage Management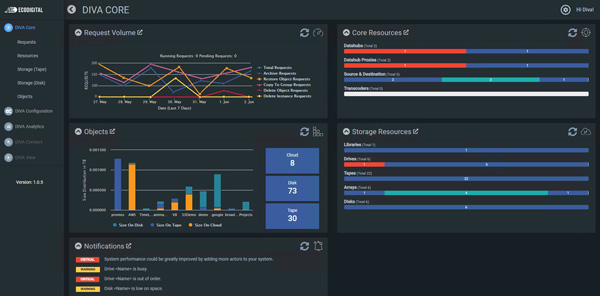 DIVA V8 is a new version of EcoDigital's object storage management platform for media, where users access reporting, analytical and operational functions to help manage complex rich media ecosystems. The software now includes a new UX application for more detailed system control and monitoring of content, wider cloud support and other updates.
DIVA allows organisations to maintain control of their digital content over the course of its life cycle by optimising the costs and complexity of data storage environments. Agnostic regarding storage system integrations, DIVA platform set-ups can be scaled from single-server disk-only architectures to larger systems that combine different storage tiers and equipment, with unlimited capacity. The ability to choose storage systems and content migration processes means users can balance response time, performance and cost, and scale the environment as needs change.
DIVA V8's design includes analytical reporting capabilities, proactive notifications and alerts. AXF file and folder support exposes original file and folder structure natively on managed storage. Further storage tiers are available.
When EcoDigital acquired the DIVA object storage management system for media from Oracle in 2019, it was a software suite consisting of five components centred on DIVA Core, the system's Content Storage Management (CSM) application. DIVA Core stores assets in content-aware objects, handling them using policy-based movement, and can read/write to and from disk, tape and optical media plus cloud-based and local object storage.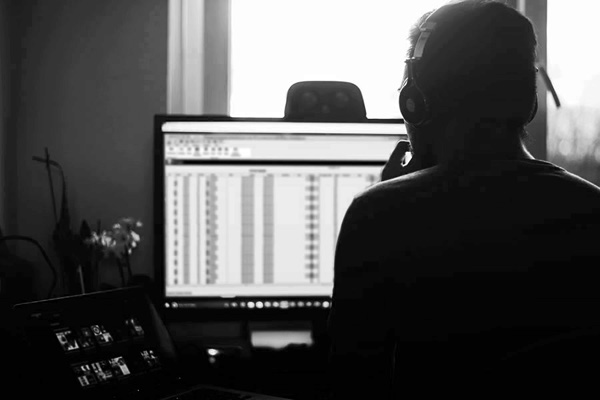 From there, DIVA Link forms links between DIVA Core and other storage resources, supporting multiple storage tiers and integrating with other on-premise and cloud-based DIVA Core systems. DIVA Connect gives site awareness for independent DIVA Core systems connected through WANs, and is used to sync dispersed data centres, for example, for disaster recovery.
DIVA Analytics collects quality and performance data within the storage infrastructure in real time and generates statistics regarding past, present and future system usage, turning the raw data into reports and dashboards. DIVA View gives full control – locating, access and management – of assets housed in DIVA Core through a web-based interface.
To these products, EcoDigital has now added DIVA Command, a standalone user experience platform with new content reports and analytics, system alerts and management tools. As well as control, DIVA Command is intended to give organisations the means to understand the systems and content over time.
There is also new functionality including filesystem support for disk-based objects and wider support for cloud providers. Beyond its original AWS support, Microsoft Azure, Google Cloud Platform and Alibaba Cloud are now all supported cloud environments. www.goecodigital.com www.magnasys.tv