Hoods Inc. Designs a Modern Media Operation on EditShare XStream EFS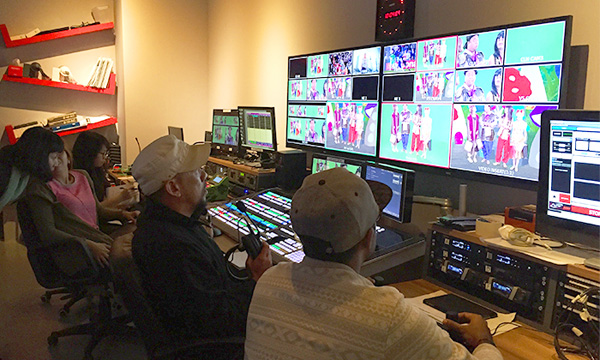 Hoods Inc. Productions has earned a following for its work on well known local television programming such as City Sharks, Knockout, Double Trouble and Yolo Pronto. The studio has created some of Singapore's most innovative children's programs.
The success of their content has led to a busy schedule, eventually reaching a point at which they needed to replace their legacy back up and archive system, based on external hard drives, with a connected infrastructure that would give them a chance to develop collaborative workflows and focus on the creative aspects of their projects.
To keep pace with their productions, as well as their competitive industry, Hoods Inc. began to look for a system that would help them manage modern file-based workflows with the flexibility to grow into the future. EditShare's storage interested them because of its ability to limit redundancy and help access a larger pool of creative content producers.
They have now re-structured their media operation around EditShare XStream EFS scale-out shared storage, Flow production asset management and Ark archiving. So far, this new set-up has eliminated many production inefficiencies.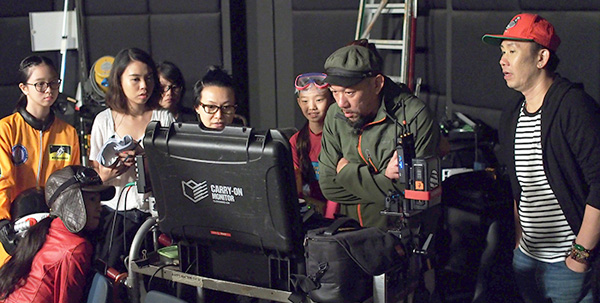 Flexibility and Scalability
Esan Sivalingam, CEO and Co-Founder at Hoods Inc remarked, "On the legacy equipment, staff was often tied up with duplicating rushes and other content then consolidating the material back together to finalise projects. It was inefficient."
Deanna Tan, Head of Post Production at Hoods Inc. said, "With EditShare, the media is connected to the right staff just a few moments after it arrives at the facility. We can sit down at any workstation and use Flow to review the rushes and send feedback to editors who can then collaborate with colleagues through project sharing. But the most important aspect is that EditShare provides the flexibility to expand. Should we need more storage or need to move into the cloud, it is as simple as adding a node or module. This factor is critical for our business as we grow."
Flow production asset management gives Hoods Inc. a management layer across storage and archive pools with tools to search, browse, view metadata, log, create sub-clips and add markers. Producers and assistants can assemble storyboards or organize media quickly into projects, folders, and sequences, which can then be retrieved by editors by dragging and dropping files into their NLE. the XStream EFS shared storage platforms have further project sharing capabilities that the editors use to collaborate on projects and develop narratives quite quickly.
Fnally, Ark integrates backup and archiving into the workflow, extending from ingest to final output.
Tiered Environment
Deanna now prefers to work within a tiered storage environment where the archives are part of the production. "With Ark, we can move the content off our XStream EFS server and recall it fully or partially at any time. This is crucial for managing rushes. Before Editshare, we'd always have two copies of rushes stored on two different hard disks as backups. We kept track of the media contents in a spreadsheet. To pull content from the archive, our editors would have to look at the spreadsheet, then manually search the hard disk that contained the project or rushes, and then copy the media to the main storage.
"Today it's completely different. Once filming is completed, we can input our rushes into the system and schedule it for scanning into Flow and onto the EFS shared storage solution, so everyone can browse the content. We can also simultaneously schedule it for Ark, giving us that backup copy immediately. Unlike earlier on, all of the media is indexed and metadata captured, automatically making content searchable across Flow, EFS, and Ark."
In addition to media management, security was another important factor in selecting EditShare systems. In the past, Hoods Inc. would have to manually copy content onto individual drives to restrict access. The rules-driven approach of EditShare allows administrators to control who can access what content and when. www.editshare.com