Films at 59 Centralises and Scales Up Storage on Pixit Media's PixStor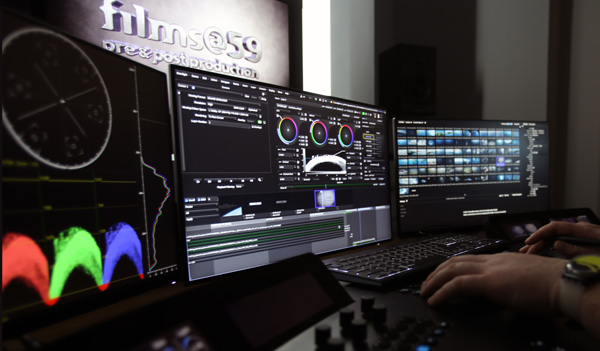 Founded in 1990, pre- and post production house Films at 59 handles mainly broadcast projects in all genres, but particularly in factual entertainment and natural history, from facilities in Bristol and Cardiff. The company maintains collaborative working relationships around the world as well and has a growing list of international clients including Netflix, the BBC and National Geographic.
Recent credits include 4K programming such as 'Our Planet' for Netflix and 'Dynasties' for BBC One. Therefore, Films at 59 needed to replace its legacy SAN, which could no longer function with the performance or reliability needed to keep up with the heavier demands.

The company examined the available systems on the market with integration partner Digital Garage, who recommended Pixit Media's PixStor software-defined storage. The system received further recommendations from the post production community.
Consistent Performance
Films at 59's Operations Manager Stuart Dyer said, "We visited the Pixit Lab, and during our discussion on future workflow requirements they were able to guarantee consistent performance, and demonstrate intelligent, automated tools to help us define a simpler and faster pipeline." Performance and stability were the critical requirements.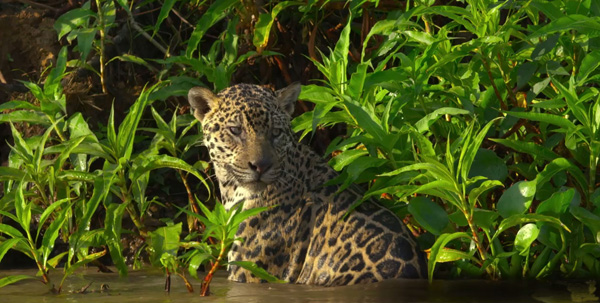 Our Planet
Given their experiences with their legacy system, their main concerns were that the PixStor platform could support multiple workstations using multiple applications at high bit-rates – for example, colour grading HD and 4K footage directly from the SAN. Their chosen system had to reliably support its suites to cope with the increase in 4K workflows, which include HDR output for clients like Netflix, and handle scalability to keep up with future demands, both in terms of volume of work and a potential shift to 8K finishing.
Pixit Media delivered a complete system in December 2018 for Films at 59's Production Media Services Central Storage. Their PixStor system is integrated with Dell hardware and Mellanox networking, chosen to match their requirements. Its intelligent automation includes PixStor Analytics, which has a simple user interface with a graphical dashboard for monitoring, alerts and performance analytics of daily PixStor tasks.
Intelligent Analytics and Searching
Barry Evans, Co-founder and Chief Innovation Officer at Pixit Media, talked to Digital Media World about PixStor's automation and intelligence. He said that the Analytics UI is tailored to the exact needs of the administrator to give them insight into data usage performance, capacity and trends, which pays off in terms of managing project costs – both internally and for clients. "It enables them to define storage strategies, and to cost and manage projects efficiently in real time – in other words, PixStor goes beyond storage and makes it possible to use data to manage complex workflows intelligently," he said.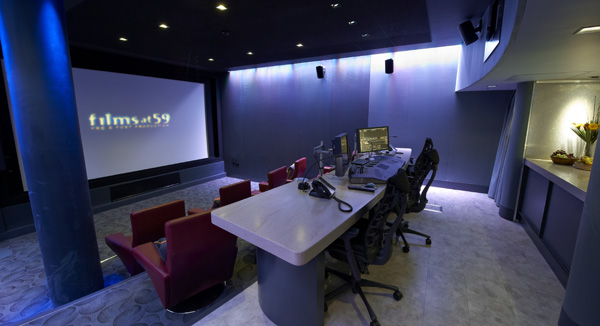 Another automated tool that makes a difference at Films at 59 is PixStor Search. Earlier on, locating specific data manually was becoming problematic. "PixStor Search uses fast indexing and search capabilities across massive data sets," Barry said. "It also handles hundreds of millions of files, automatically capturing custom or standard metadata about those files, and supports searches across the entire global namespace."
By combining all available storage resources - block, file, tape, object and cloud - into a single global namespace, petabytes of data and billions of files can be managed with intelligent policies, as if they were in one repository. Multiple copies of data are no longer needed and the workflow is simplified.
PixStor Search harvests metadata directly from images, videos, sequences and documents, reducing the need for human intervention when curating data and reducing costs and time. It also transcodes data into preview proxies for browsing and results validation. "Films at 59's searches can be refined via the interface as they go to guide the search terms," said Barry. "In the latest version of PixStor, released in June, searching has been upgraded with machine learning and AI, which they will start using soon."
A Connected Facility
The PixStor system currently has six workstations attached to it, made up of two Autodesk Flame suites, two FilmLight Baselight systems and two Assist systems, with the capacity to add further workstations. It connects Films at 59's Avid network, Storage DNA archive system and Object Matrix nearline storage together.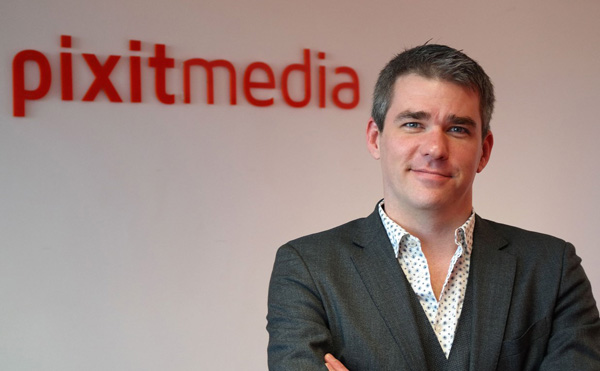 CEO Barry Evans, Pixit Media
"With an expansion in broadcast projects produced at higher resolutions and in HDR formats, we are handling a greater volume of files from production companies. PixStor helps us to manage them in a really simple way," Andy Farmer, Films at 59's Senior Engineer, said. "Its tiered performance gives us a chance to manage the costs of fast bandwidth storage more efficiently, allocating super-fast storage to more demanding projects and setting policies for sequential 4K, and in the future 8K, content."
PixStor's ability to scale was especially appealing to Films at 59. "PixStor's software-defined architecture gives us a platform based on commodity hardware, with performance bandwidth guaranteed for the lifetime of the system with no degradation," said Stuart. "It can handle our requirements now and later scale up in terms of performance and scale out to allow us to grow the capacity as we need it."
Hardware Platforms
Barry also talked about the relationship between software-defined storage system and a facility's hardware, and what that means to administrators once the system has been installed. "PixStor was developed to take advantage of industry-standard compute, flash and disk platforms and high performance Ethernet to build a unified system that guarantees performance with scale," he said.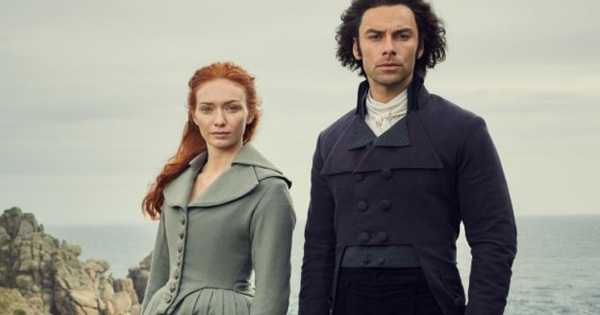 Poldark
"Data moves directly through many tiers of storage – from fast flash and disk tiers to cost-effective, high capacity object storage, all the way out to the cloud – supported by a policy and event engine that puts all data at the artists' fingertips. Organisations have control over the speed of their high resolution workflows and meanwhile can store their assets safely and economically.
"Because PixStor is a software-only system with no vendor lock-in, new approaches to storage like NVMe and the latest object storage or cloud integration can be added from different vendors. It also means it has an extended service lifetime, while maintaining a stable user experience. No hardware is going to last as long and still be viable. With PixStor, they can scale for the future, with predictable performance without degradation as the file system expands." www.pixitmedia.com