NBA Kings, Quantum and CatDV Capture NBA History with StorNext Archive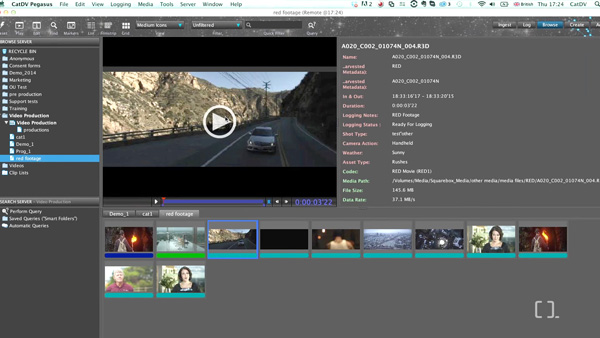 In 2016, the NBA's Sacramento Kings moved into the Golden 1 Center, fitted with some of most sophisticated audiovisual equipment found in any arena in the world. The venue is built with wireless connectivity, 360-degree sound and a 6,100 sq ft, centre-hung 4K UHD LED video board - the largest in the NBA.
To take advantage of the arena the Kings have an AV and Production team that produces 4K in-game content for video board while and a variety of other content to continuously engage fans including online game highlights and promotional materials.
Before the Kings moved into the new arena, the AV and Production team realised that its large sale would demand huge quantities of HD and 4K video and decided to transition to a new storage system with a larger capacity. "We capture video for 41 home games a year," said Brian Plumb, Vice President of AV and Production for the Kings. "Because moving to 4K was going to generate two to three terabytes of data per game and our volume of content would start growing rapidly, we needed a scalable system."
Scalable Archive
The new storage environment would have to ingest and help archive 50 years of historic content, as well as include a way to retrieve stored content quickly. The Kings had 50,000 hours of media stored on LTO tape, video tape, film and direct-attached disk drives. Brian said, "We frequently reuse older content online and in promotional materials. We ingest hours of footage for every game, but later on might only need a 15-second clip. The ability to locate a clip without having to scrub six hours of video makes a difference."
The AV and Production team began evaluating different types of storage systems, as well as media asset management (MAM) systems designed with metadata tagging to use for fast content retrieval. It was soon clear that not all storage solutions have the same functionality – in particular, not all storage vendors recognise the working differences between video and data.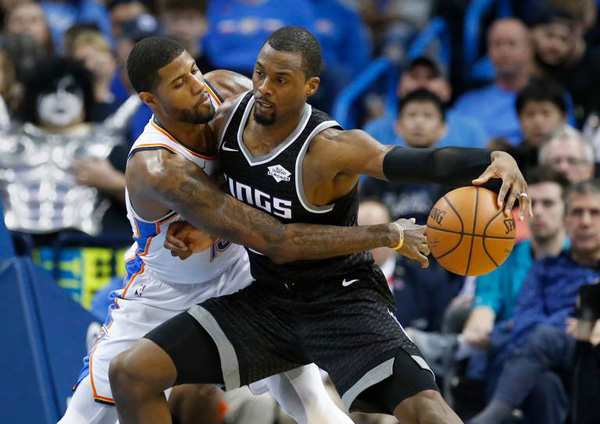 "Early on, one vendor told us we didn't need storage that was specific to a video workflow— we could just install a series of drives, configure a MAM system over the top, and everything would be fine," said Brian. "But when you're editing video, content data must be recalled in a high-speed stream, and so the disk array must ensure this kind of performance."
4K Production and Post-Production
Systems integrator Diversified recommended Quantum StorNext integrated with CatDV asset management, a combination that Brian had worked with in his previous job. The Kings implemented a StorNext system that includes nearline storage, a metadata controller, a local-area network (LAN)/network-attached storage (NAS) gateway, and a tape archive plus the CatDV MAM system. The integration is achieved through a plug-in, described below. The AV and Production team currently has 140 TB of storage with two LTO-6 drives in the tape archive system.
Since the Kings moved into the new arena, the Quantum and CatDV system has become part of integrated 4K production and post-production workflows. In particular, the AV and Production team's live workflow on the arena floor, which uses 4K cameras to capture the action with eight networked workstations running Adobe Premiere to edit the video.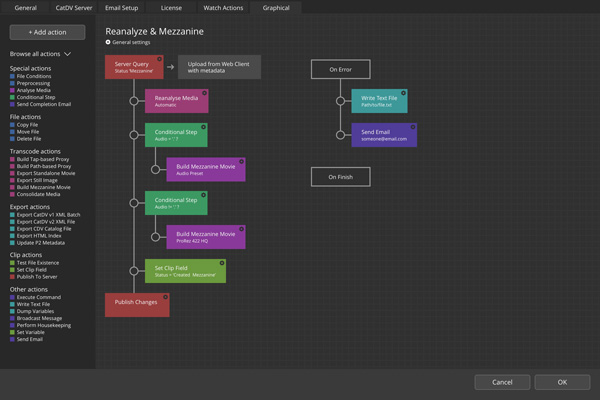 At least for the immediate future, the Quantum disk storage and tape archive systems are also a better fit than moving to the cloud. Brian prefers to hold the material on site rather than rely on a third party and an internet connection, over which they have no control, to retrieve data. He said, "In our current environment, we have the capacity to store up to two years of Kings games on disk, then archive to tape for the third year."
Within that on-premeises system, the integration of the Quantum storage and the CatDV MAM system helps speed up the location and retrieval of specific content that the organisation wants to reuse and remonetize. Between nearline storage and the tape archive, the new storage environment is also proving to be flexible. "For content stored in standard definition, for example, we can pull a whole games back from LTO tapes in the Quantum library in a few minutes," Brian said. If they are quickly assembling new clips, on the other hand, when storage availability and efficiency are crucial, they can use recent content directly from the spinning disks.
MAM-to-StorNext Communications
The integration between the Kings' storage and MAM systems is based on QLS Archive, a middleware tool that links CatDV with storage and archiving systems like StorNext. Called Quantum Storage Manager Archive Additions Plug in for CatDV, it communicates with the MAM and the archive handler to establish a straightforward archive-and-restore process.
QLS Archive supports archive, purge of online files, backup and retrieve operations for all of the media formats and types supported by CatDV. It keeps records within CatDV of file status from StorNext and reports on archive statistics and health. These status, archiving and retrieval tools are accessed from the desktop client, only by nominated individuals to prevent multiple users putting through requests for clip retrieval.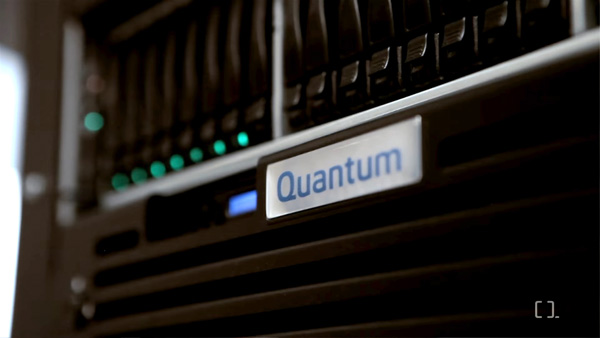 The CatDV Worker Node, which oversees workflow automation, media logistics and integrations, is used to carry out the file movements to StorNext, which avoids monopolising the CatDV workstation. The Worker Node submits a request to archive, and the QLS plug-in follows the request through various state changes to Quantum, where clips go through a process of residing on disk, on disk and tape, and then finally on tape alone.
To complete the archive, QLS Archive uses the status fields within CatDV to report the process and record the tape ID for tracking. CatDV can show whether the media is online and playable, or offline and sent to archive. In short, the status fields allow any CatDV user to see why their clip is offline and where it is now archived.
Editorial Collaboration
While CatDV helps them keep track of stored content, the Quantum StorNext file system creates a single, global namespace that opens access to the content and makes collaboration simpler. "In the past, our editors had stacks of disk drives sitting on shelves with no simple way to find or share content," said Brian. "With StorNext, we can have several editors working on the same project at the same time, resulting in an efficient way to collaborate."
While the AV and Production team continues to stockpile new 4K content, the Quantum system scales cost-effectively. "We plan to upgrade to half a terabyte of usable spinning disk and LTO-7 drives," he said. "That should hold us until a cloud archive becomes a viable option for us economically. Quantum also makes on-demand integration with cloud storage available, which means we will have future-proofed our environment in the short term." quantum.com squarebox.com