axle ai Gear Automates AI-based Video Management on the New Mac mini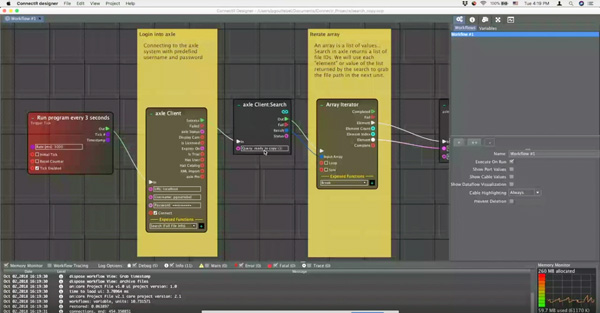 axle ai Gear is an integrated hardware/software system that combines axle ai's media management software for AI-based tagging, search, transcoding and workflow automation with the new 2018 Apple Mac mini computer.
Apple Mac mini computers are significant for axle ai's customer base, which the company quantifies at about 500 sites around the world, as well as other smaller to mid-sized organisations that are considering video search and workflow tools. axle ai sites include broadcasters, post houses, sports venues and teams, universities, corporate video departments and houses of worship.
axle ai says that in some cases, customers have bought or repurposed Mac Pro systems to run axle ai software, connecting them to their network storage to analyse and process media. Bleacher Report is an example of a larger site using Mac Pro and Linux systems to run axle ai software. While hardware at this level can represent a large investment, axle ai Gear is a complete software/hardware system sold as a bundle priced below what the hardware alone typically costs, in a more compact, efficient package with lower power consumption.
The system's size also makes field deployments of axle ai software easier to manage, which may be useful for DITs working on set where video is captured. An example of such a workflow is Jay Cooper at Screenworks NEP, who captures and manages the video for country singer Kenny Chesney's tours and uses axle ai software to tag and search the results.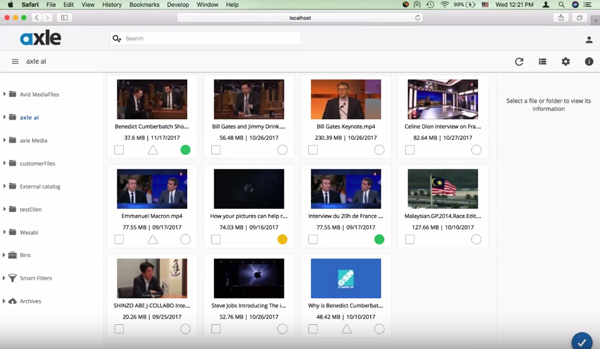 axle ai management software is optimised for media libraries with up to 2 million assets. It can read the file systems of most storage types, including SAN, NAS or local RAID set-ups, and will automatically create low-bandwidth proxies that can be accessed from a web browser. Moving media files or changing the system design is unnecessary.
The interface helps users search the library and comment on, mark, approve and annotate assets from any location. A plug-in panel for Adobe Premiere Pro CC also comes included with the software so that editors can search, see previews and begin working on footage without leaving their NLE software.
As media libraries grow, inspecting and properly tagging assets becomes a larger but more critical task for creative teams. axle ai supports searches based on images and automates content tagging, driven by artificial intelligence that improves continuously over time.
The axle ai Gear systems incorporate one or two Apple Mac minis, each equipped with 3.2GHz 6-core Intel i7 CPUs, 16GB of upgradable RAM, 256GB of SSD and 4 Terabytes of external hard disk storage, as well as a 10 Gigabit Ethernet network port.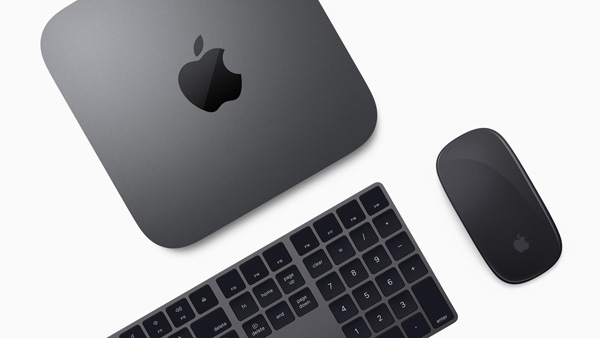 The base configuration, axle ai Gear 1, includes a single Mac mini running axle ai, the most recent version of the software, with a two-user license, plus the company's new connectr workflow automation software and the Mac OS Mojave operating system. Users can log into the system from any web browser - the system supports Windows PCs, Macs, iPads, iPhones and Android devices as browser clients.
The larger configuration, axle Gear 2, includes two Mac minis. One runs axle ai 2018 with a two-user license, axle ai's Advanced Transcode module with support for R3D (RED cameras' native format) and ARRI as well as other 4K formats. The second Mac mini runs axle ai connectr workflow automation software. Both computers run the Apple Mac OS Mojave operating system.
All Gear configurations are compatible with most networked storage including SAN, NAS, object/cloud and LTO tape systems, and various options are available to expand their I/O and working storage. axle.ai