Spectra BlackPearl 5.0 Tunes Up M&E Workflows and Storage Integrations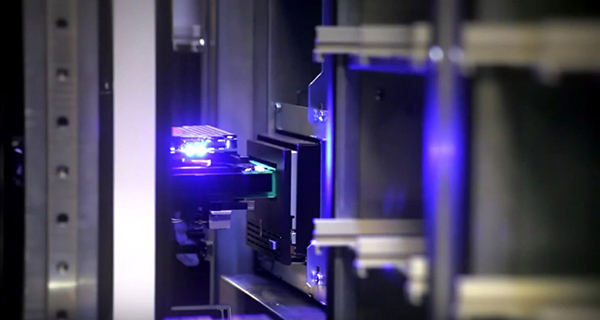 Spectra Logic has made several interesting changes to the BlackPearl Converged Storage System with a new version 5.0 of BlackPearl control and management software. Many of the changes are related to third-party integrations, others to efficient data management.
Black Pearl's detailed software focusses on direct integration with asset management applications. The result is simpler workflows and the ability to manage large volumes of content to various storage tier options - disk, tape and public cloud. Version 5.0 updates include more certified clients including Arcitecta Mediaflux, Komprise data management software; StrongBox StrongLink and VSNExplorer.
Spectra's existing partnership with Avid has been extended by integrating Avid's MediaCentral platform. As a result, users on the MediaCentral platform can manage, track and store their assets directly on a high-capacity BlackPearl system without adding more steps to their workflows. The integration applies from content ingest to distribution, and covers access, manipulation and preservation of digital assets, with access to all tools from Avid and BlackPearl systems.
MediaCentral's purpose is to accelerate an organisation's complete workflow, integrating newsrooms, sports, post-production and live-production into a single, scalable user experience. As mentioned, Spectra's BlackPearl gives organisations a high level of control over their data through software management of multiple types of tiered storage. According to Spectra Logic, combining the two products reduces the need for third-party data movers and avoids legacy proprietary formats. It also helps adapt more readily to evolving media workflows, with a potential for greater efficiency when accessing, sharing and storing media assets.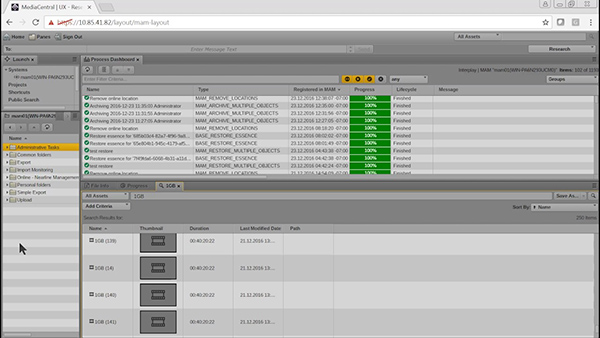 Other new developments in BlackPearl 5.0 include intelligent object management such as self-healing of all copies of files across all media if a problem is detected, and automatic consolidation of data on fragmented tapes, reclaiming the deleted tape storage capacity. Media migration allows data to be migrated from one storage type to another quickly and with visibility to monitor data integrity.
S3 Object Versioning permits multiple versions of the same file to be uploaded and saved on BlackPearl as a way of avoiding loss. When forward planning is possible, users can pre-stage data that needs to be moved from tape to disk. This means shorter wait times to use assets while taking advantage of cheaper tape storage. Intelligent Chunk Aggregation reduces the number of separate tape mounts required and improves tape throughput performance by identifying and grouping files together when writing to or reading from tape.
Spectra Logic has developed new hardware support for the v5.0 software updates. Among their disk products, including the ArcticBlue disk system, are new 12TB Enterprise drives. ArcticBlue supplies online object-based long-term disk storage for the price of tape, powered by BlackPearl. It scales in capacity and performance with a very low total cost of ownership. The 12TB drive extends storage capacities to more than 10 petabytes in a single system.
Another hardware update related to BlackPearl 5.0 that was announced just before NAB is Spectra Stack Tape Library for media and entertainment applications, economically preserving content and giving access to the assets when needed, years or decades later. Extremely scalable, it relies on the BlackPearl converged system and emphasises security and low cost. spectralogic.com