Element Post Scales Workload on EditShare MAM and Tiered Storage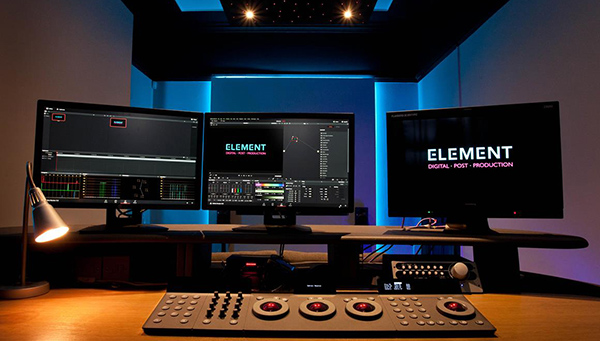 Element Post post production facility in Dublin recently experienced a surge in content when working on a new wildlife documentary project with production company and creative studio, Blink Productions. The studio decided to upgrade its infrastructure to support and better manage the large-scale pool of assets.
"Wildlife production calls for management of a massive amount of footage," said Diarmuid Kelly, head of post production at Element. "As an international production house, we faced two main concerns. One was how to house all the footage, and the other was how to efficiently share and exchange the footage. We are editing content here in-house and the production is shooting around the world. We felt that shared, tiered storage was the answer to those concerns."
The new documentary style series is dedicated to different creatures and their respective habitats from all over the world. Working on programming such as this presents its own challenges in terms of storage space, supported formats and efficiently storing assets to locate expert opinion and commentary on such varied, singular topics. Needing more functionality than straight storage, Element implemented an EditShare system to manage assets en masse, connecting potential collaborators and contributors from all locations.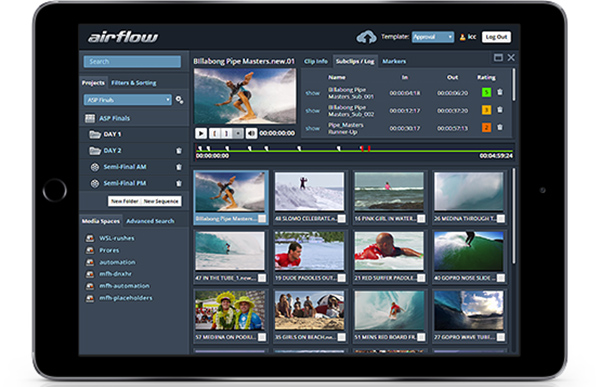 The facility implemented an XStream EFS 300 single-node scale out storage server, Ark archiving system, Flow media asset management and and AirFlow for remote collaboration applications in order to manage the growing workload more proactively and with more confidence. The integrated EditShare system opens a scalable, single-namespace tiered storage environment with integrated asset management. The major processes that help Element meet their higher volume of media work, may be automated as well.
Diarmuid said, "Obviously, there are quite a lot of different storage systems out there. What caught our eye about EditShare among most of the other developers was Airflow - the advantages really made a difference for us. It allowed people anywhere with a standard Internet connection to browse footage securely and actually start putting in markers and comments, and the metadata from that would then be instantly available to our editors and loggers in our office. This was critical for us as we needed to have off site experts on animal behaviour weigh in on certain aspects of wildlife characteristics."
Production teams use AirFlow to upload rushes, which are automatically ingested via Flow MAM to the EditShare XStream EFS system, then transcoded to the required post production format. With each new batch of rushes that comes in, Element uses Flow to selectively move footage off the EFS 300 system onto Ark and then retrieve it when needed.
"The reason we chose EditShare was because, for the same amount of storage as the competing systems, we also received AirFlow and Flow media asset management," Diamuid said. "These extra, supporting products have allowed Element Post to take on jobs at a lower cost and more reliably." www.editshare.com