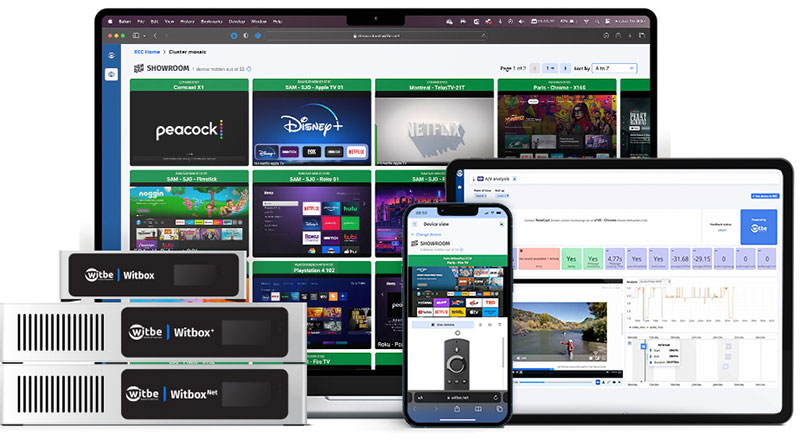 Witbe introduced new Ad Monitoring and Content Matching at IBC 2023, developed to identify and resolve playback errors caused by dynamic ad insertion in streaming video. With Witbe's Ad Monitoring, ad-supported video providers can accurately measure their ad performance on real devices, as well as access and share video recordings made for verifying ad impressions with third-party advertisers.
"Issues with dynamically inserted ads are commonplace for AVOD services, FAST channels, and ad-supported subscription services. Witbe's own independent research has observed that up to 30% of FAST channel viewing sessions are affected by a dynamic ad insertion issue," said Yoann Hinard, COO of Witbe. "Witbe's Ad Monitoring technique addresses these problems by automatically monitoring ad insertion success for video service providers."
Witbe tests and monitors streaming ads on real, physical devices to measure the true performance that viewers receive at home. This specialized approach leads to an accurate report on the most important performance indicators for video service providers, including whether the ad plays, the video quality and audio loudness of the ad compared to the content, the amount of buffering before and during the ad, whether any slates fill the ad breaks, and so on.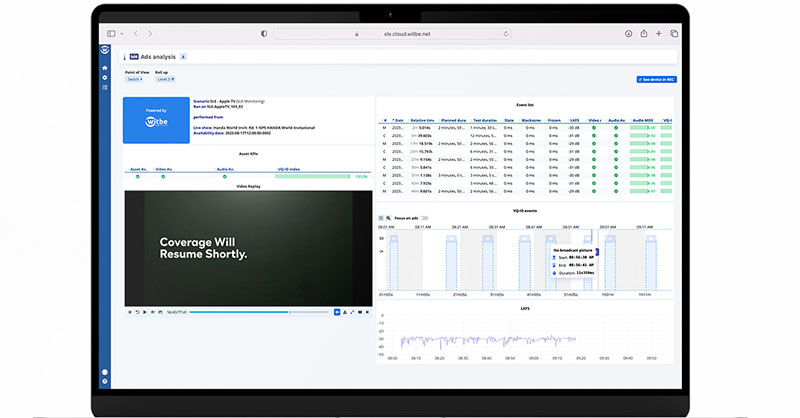 Witbe's Ad Monitoring makes recordings available as proof of ad delivery, so that providers to secure ad revenue when third-party advertisers request it. Witbe's new Content Matching feature can identify every time an ad appears in a viewing session, allowing advertisers to verify when and where their ad played, if it was on time as scheduled, and how often it repeated. Since advertising revenue makes up a majority of most provider's income, this distinctive feature is an effective way to secure it.
Witbe's Software Suite also includes Smartgate, which works in conjunction with the company's Ad Monitoring process to deliver personalised reports to providers, taking the raw data from monitoring sessions and organizing it into streamlined analysis that can be responded to readily. Also included is Witbe's reliable Remote Eye Controller software, which allows providers to access their local testing devices from anywhere in the world. Together, these software tools comprise a complete suite for video service providers.
Witbe's Ad Monitoring and Content Matching technology is available now, alongside the Witbe Software Suite. www.witbe.net