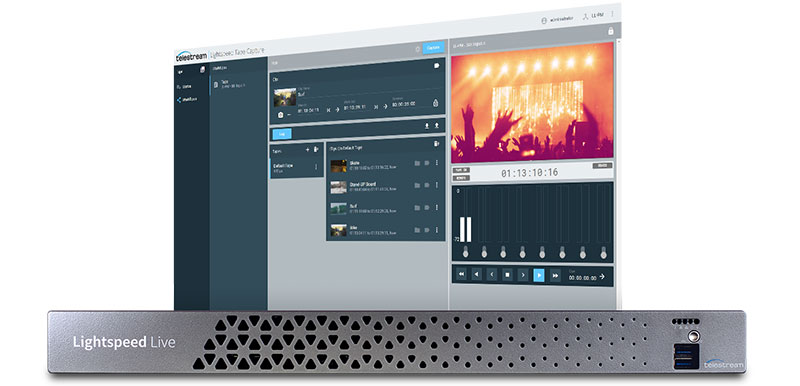 Telestream's Lightspeed Live Capture multichannel video capture and processing system is now available as software-only. The software version will make it easier to bring professional-grade live capture capabilities and formats to more workflows, both broadcast and non-broadcast.
"Telestream customers can now deploy a complete software-only Lightspeed Live Capture system anywhere it is needed -- on Telestream Lightspeed Live Capture servers, their own servers or in a virtualized environment in the cloud," said Telestream Senior Director of Product Management Owen Walker. "It's the same software in a flexible form with a lower cost of entry."
This software version of Lightspeed Live Capture supports IP formats including transport streams, SRT, NDI and RTMP. Due to its deep integration with Telestream Vantage workflow automation, it has extensive capture and media processing functionality.
Telestream also announced an update to the Live Schedule browser-based application for scheduling Live Capture event recordings. The software enables events to be added to the schedule manually or through an API, and has been updated with enhanced router control features. Lightspeed Live Capture can also capture media directly into GLIM, which is used to capture and quickly make available content for secondary uses and further monetisation. GLIM is Telestream's software for remote viewing and sub-clipping over standard internet connections.
Telestream will demonstrate Lightspeed Live Capture at NAB 2023 in April. The software-only version is planned for worldwide availability before mid- 2023. www.telestream.net