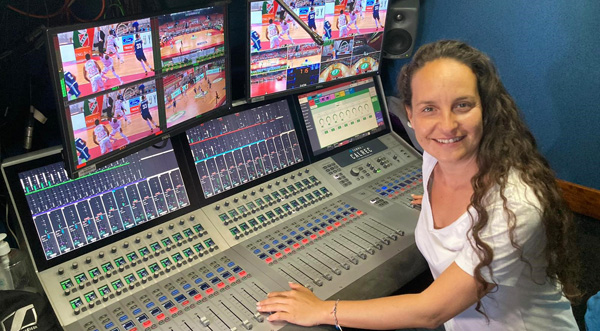 Sound Engineer Zeynep Mengioglu at the Calrec Summa console.
Sound engineer Zeynep Mengioglu is the first woman to work in an OB vehicle in Turkey. As her family formerly owned and ran a sound company, she developed an interest in audio while growing up, learning the various techniques and honing her craft.
Later, she landed a job at HD Protek, a company that the Saran Media Group in Istanbul launched in 2008 to handle live HD projects. She now specialises in sports broadcasts and works on the Calrec Brio, Omega and Summa consoles.
"When I first moved to Istanbul after my graduation, I started working on music entertainment programmes on national television channels. Since no one knew about digital mixers yet back then, I've had the chance to witness many technological advances over the years as our processes moved from SD to HD, and as Dolby Stereo started to emerge," said Zeynep.
Turkey's First HD OB Truck
In 2008, the Saran Media Group built the first HD OB truck in Turkey. Saran has been a major technical services provider and rights holder in Turkey for many years, and is a key partner for a number of TV platforms in Turkey. The company asked Zeynep to work on the installation for that initial project and, from there, to head the audio team. She said, "I was very excited about the OB truck installation and understanding all the new systems. It was very significant for my technical development, of course, and since then we've worked on many important projects together."
In 2012, when Saran was building its third OB truck, Calrec's Turkish distributor offered Zeynep's team a Calrec Omega console. Since they had already reviewed various Calrec consoles at IBC, they realised the Omega would meet all of their needs and was compatible with their style of working.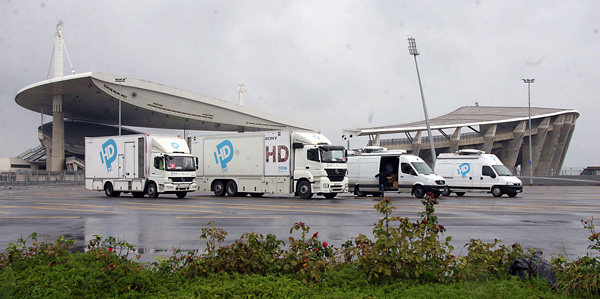 HD OB trucks at HD Protek, Istanbul.
She has now been a member of Saran's team for national and international sports broadcasting for 13 years, working with organisations such as UEFA, FIFA, FİBA, Euroleague, Turkish Super League and on TV shows such as The Voice. Across all those demanding, diverse projects, Calrec consoles have been vital to their work, mainly because they are easy to understand and use.
No Margin for Error
"Sports broadcasting is actually quite varied in its requirements, meaning you have to deal with a lot of instant changes that don't necessarily happen in a coherent order," Zeynep said. "They happen in the moment and there's really no margin for error. You have to pick from a lot of different audio inputs from a wide range of sources in various locations and use them in a way that makes sense. In order to respond to these variables, instant reaction, fast working and technique come to the fore. It can be difficult to correct mistakes and a mistake can cause chaos because it is heard by so many fans.
"I'd say the biggest difference between sound mixing for live sports and for a TV show is the greater number of variables and hence, risk. You need a lot of understanding and experience to ensure a consistent smooth output. With TV shows, everything is planned beforehand, with a fairly tight running order and everyone is aware of the flow. But with live sports, we obviously don't know what will happen next."
Fast response
She appreciates the accessibility of the Calrec console's user interface. The track option, for example, became her most helpful button when the team was working on The Voice Turkey recordings. It was the easiest way of sending sources to the recorders.
The Eurovision JR project, which was in Georgia, was mixed in Dolby surround. "Calrec was our audio teams' best friend on that production," she said. "Strip variations/signal width, and using the automatic downmix facility to create a simultaneous 5.1 and stereo mix, were important features allowing us to produce different types of audio signals with less effort.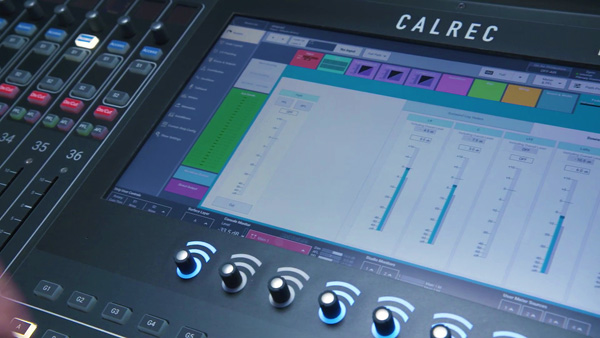 The user interface of the Calrec Brio compact console.
"Actually, customisation is a good way to prepare for sudden changes., if something unexpected happens during a production, Audio Operators have to very quickly patch signals into faders. Instead, I assign all sources to faders at the start, and make them ready for immediate operation by customising the first layer with those faders so that I can respond faster."
Career Milestones
The Eurolegaue Final Four 2012 İstanbul was one of the projects that Zeynep has enjoyed the most. As the host OB van, their international feed, or IS – that is, the mix minus and local commentary audio mixing for the match – was heard by large audiences around the world, which was exciting. She said, "The pre-match running order was really too tight, and it was a challenge to adhere to it without making mistakes.
"At the same time, I had to check the feeds that we provided to other broadcasters. It was the first important project we worked on as a host. We were providing a technical service for many major TV channels around Europe and they were all on our control faders. Acting as the host broadcaster and technical services truck within the same OB van was a challenge but a great experience – the intercom system was extraordinary! It was a real pleasure to get the job done without any problems."
Following that event, they worked on similar projects for other organisations, but the first one is always special. Working with a leading technical provider like Saran has been a tremendous opportunity for Zeynep, and her production team's projects with UEFA, Eurolegaue, FIFA, FIBA, F1, WTA, and ANZAC organisations represent her career milestones.
Analogue to Digital to IP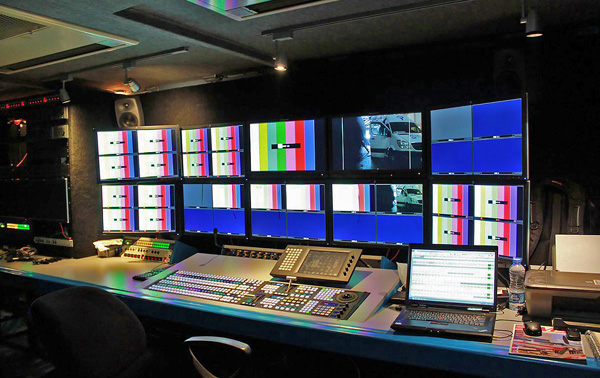 She has experienced some major technological milestones as well, including the industry's change from analogue to digital. "Being able to use a digital routing matrix to patch signals and manage connectivity, rather than having to physically plug cables into a patch bay, was a revolution," she said. "It completely changed the way we work and the way we think about configuration. The limits of what we can do have expanded because we've gained flexibility and speed. Now we're thinking about IP-based systems and, partly because of Covid, about remote production as well."
Though Saran haven't used IP-based systems yet, they are now thinking through the implications for new projects. Zeynep is still exploring the advantages and how it works, but believes content creators are entering a new era for audio production, especially with remote production. "These developments have impacted our entire workflow and planning. I think it will resemble learning a whole new language, and we'll need to learn different styles of production in the coming years. All our existing habits will be replaced by new ones," she said.
Unsettled
During COVID lockdown, they thought about remote production as well, using fewer people and without going on site. Although sports broadcasting in Turkey reverted to normal workflows fairly quickly, by following Covid protocols and taking weekly PCR tests, the cancellation of international competitions caused many job losses.
"Jobs are scarce and many technicians are without work. Plus, most productions have switched to simpler formats that don't have complex technical requirements," said Zeynep. "It's a really unsettled period for everyone and we've had to change the way we work. I hope we can get back to better times quickly without more cancellations and job losses."
Women in Audio
Audio Engineering Society reports that women make up just 5% to 7% of audio engineers and producers, and Zeynep is the first and only woman working in an OB van in Turkey. Her early years were difficult, as it seemed that technical knowledge and skills alone weren't enough to land a job. "I also needed to make an extra effort socially to be part of the team," she said. "This industry is still very male-dominated and the working environment and conditions are hard for women.
"Moreover, since women aren't prevalent in the field and therefore aren't readily available for hire, the industry isn't really moving in the right direction yet. But I believe the time has come when we'll begin to see more women in professional audio. The new generation will be more open-minded and women will simply be able to do their jobs without gender discrimination. It's true that men and women think differently and have a different vision, but I believe that new ideas can come from these differences."
Coming Soon…
Looking further ahead, when IP really starts to penetrate the industry, Zeynep anticipates that she and her colleagues will begin to use more tools and equipment remotely, resulting in fewer people on-site overall. "For instance, we'll have one technician on-site who needs to install microphones and get these signals via fibre to the control room. Fewer and/or smaller OB trucks will go on-site alongside fewer staff. Far more aspects of production, including audio, will happen remotely.
"Sadly, I think this means job losses will happen because of these new ways of working alongside the use of small, redesigned OB trucks. In my opinion, being on-site is important and necessary and full remote production will be difficult to embrace. Although who knows – maybe it will end up being the better way to produce after all. I guess time will tell." calrec.com