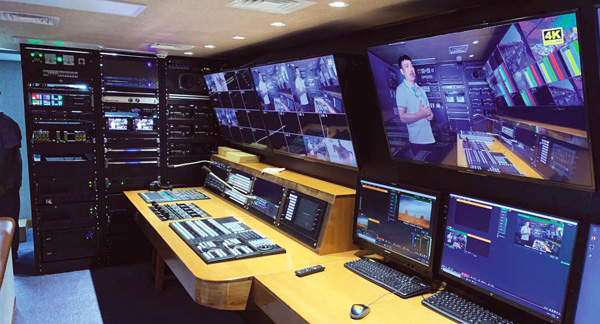 Now that 4K outside broadcasting is becoming more widespread, some broadcasters are taking the opportunity to transition to live 4K acquisition, while their facilities retain HD origination – preparing live and linear content for final HD delivery. One TV station to make this shift is provincial broadcaster, Binh Duong Radio & Television Station, in Southeast Vietnam.
Although agriculture is still important here, its location just northwest of Ho Chi Minh City means that its southern wards are highly urbanised and now part of the Ho Chi Minh City metropolitan area. With considerable foreign investment since 2000, the province has also become a key economic zone as foreign manufacturers set up factories producing goods sold locally and abroad.
4K OB Video Capture and Production
Binh Duong Radio and TV Station (BTV) plays a role in the province's development, given that its diverse audience of 2.5 million viewers have also benefited from the economic activity. In 2020, the station acquired a 4K Outdoor Broadcasting van, making it the first TV station in Vietnam to shift into 4K OB video capture and production.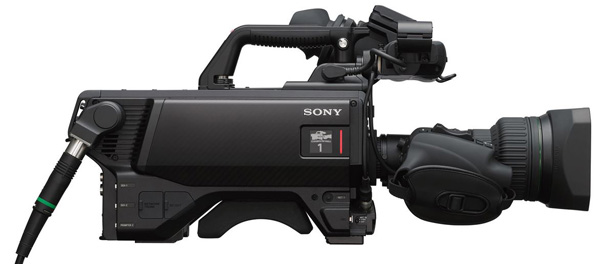 Sony HDC-3500 4K system camera
Deputy Director of Binh Duong TV Thuong Van Phuc said, "Because it can connect to up to 12 cameras simultaneously, it expands our OB capabilities and serves as a complement to our current HD OB vans." It took just over 80 days for the TV station to get its 4K OB van up and running. It has been equipped with Sony production gear including HDC-3500 4K system cameras, a HDC-P50 4K POV camera, XVS-6000 multi-format switchers and BRAVIA professional displays.
Paying close attention to its selection of 4K cameras and multi-format switchers, the TV station took care to consider products that global broadcasters are commonly using. "We worked closely with Sony to prepare our 4K OB van for the future as well, making sure for example that we can record in 4K now and upgrade the vehicle to 8K acquisition later as more equipment becomes available," Thuong Van Phuc said.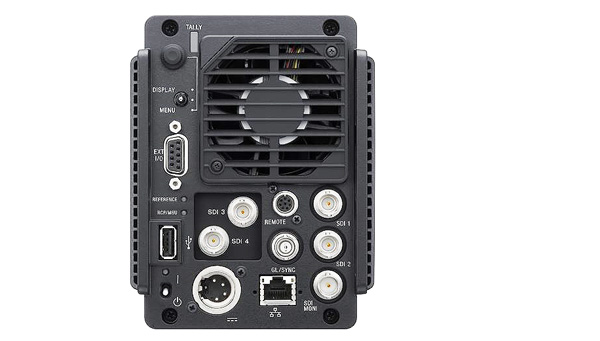 Sony HDC-P50 4K POV camera, connectivity
Portable 4K System Cameras
The HDC-3500 system camera was chosen for portability, versatility and 4K/HD/HDR picture quality. The HDC-3500 can output 4K signals via the CCU's 12G-SDI and Quad 3G-SDI interfaces and 3G-SDI signals in formats up to 1080/50p. To gain control over looks across most shooting situations, the camera's low-key saturation preserves colours in low-light areas, and gamma functions give greater control over tonal values, contrast and detail. The HDC-3500 also captures HDR images, supporting Sony's SR Live workflow for simultaneous HDR/SDR production by one team.
Both the HDC-3500 and HDC-P50 POV system cameras have 2/3-inch 4K global shutter CMOS sensors that avoid rolling shutter artefacts and banding noise. Light and compact, the POV camera was made to combine with a camera stabiliser or use in handheld mode, during wireless or aerial shoots. It can output images directly from the camera head without relying on a separate processor unit. It also has HDR and high frame rate capabilities that Binh Duong TV can activate with software keys.
Prepared for the Future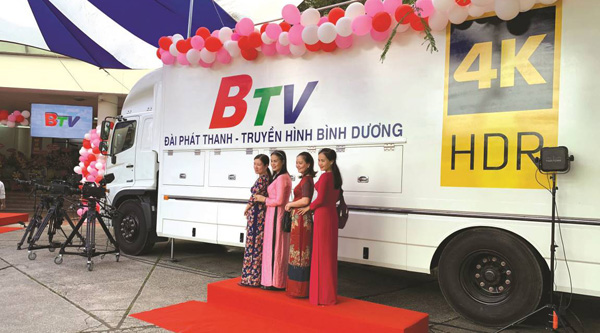 "What impressed our technical team most about the XVS-6000 switcher was its ability to create clip transition effects – transitioning a CG image and movies across the picture from one side to the other with audio," said Thuong Van Phuc. "This feature is significant for our live programmes." The switcher's HD CG wipe ability, is due to the processor's frame memory system that can recall up to 5,000 frames instantly, together with audio.
The BRAVIA 4K HDR high-brightness, high-contrast displays work across many different program applications in the van. One of their advantages for Binh Duong TV is the Wi-Fi 5 GHz support, for less interference and high-speed connectivity, and Bluetooth 4.2 for fast data-transfer speeds.
"The new 4K OB van is compatible with the workflows and system hardware we have today, but is also built for tomorrow's production requirements. So, we feel ready for the journey ahead." pro.sony