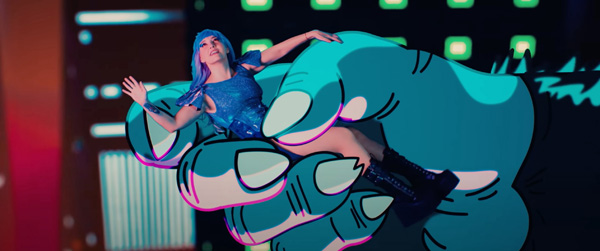 Located in Guadalajara, Mexico, XR Tales specialises in real time VFX, virtual production and virtual and augmented reality. They recently produced a music video called 'Catástrofes Perfumadas' for the Mexican pop band Jotdog, loosely based on the science fiction novel 'The War of the Worlds' by H.G. Wells while adding a sense of humour and brilliant colour. Throughout the video, lead singer María Barracuda and guitarist Jorge Amaro perform the song while a vibrant city in the midst of destruction serves as the backdrop.
The team used the Blackmagic Design Ultimatte 12 keyer and compositing processor to handle complex virtual production scenes composed of graphics, live action and animations in real time. An Ultimatte Smart Remote 4 device was used to control each of the Ultimatte 12 units, one for each camera, simultaneously via ethernet.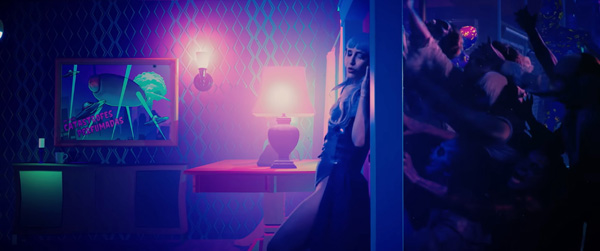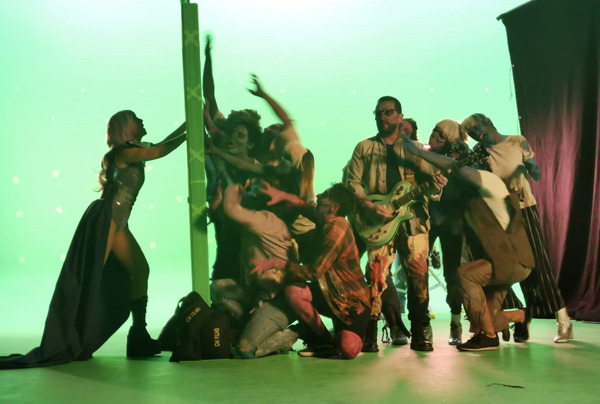 "With Ultimatte 12, we were able to handle compositing in real time. The talent performed the song in front of a green screen in our studio, while at the same time we brought in virtual elements created using Unreal Engine to complete the scenes," said XR Tales' Director of Technology Adler Alonso Zamora Ruiz. For I/O, their workflow was supported by DeckLink 8K Pro capture and playback cards and HyperDeck Studio Pro disk recorders as they recorded and combined the various elements.
Adler was using Ultimatte 12 to manage various environmental layers in front of and behind the artists in real time. He said, "Because we had so much movement while the lead singer ran away from zombies, was carried around by a huge gorilla and floated up in the sky while aliens took her away, we needed to have full control to make sure it all came together and that the colours wouldn't be affected.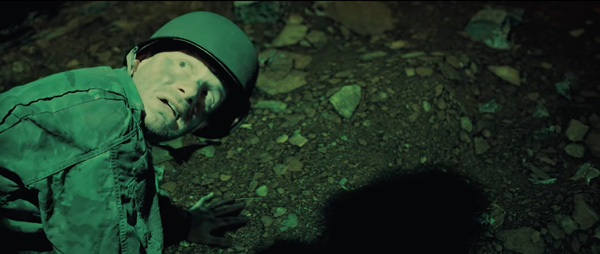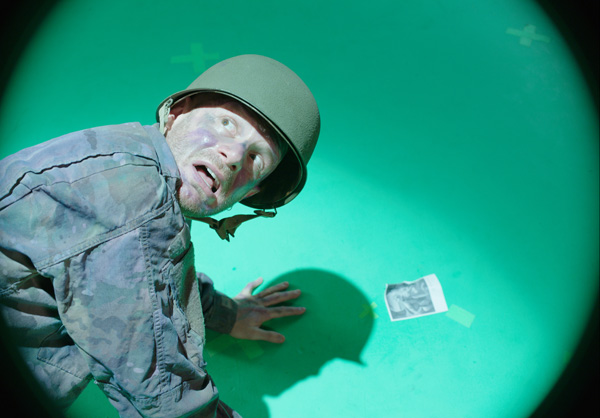 "In Ultimatte 12, we were able to see the split images in two screens, one with the artists against the green screen and the other with the artists and all the virtual elements composited together. Having access to both views definitely made direction easier."
"One of the main challenges when working on virtual productions is that you need to have perfect lighting on your green screens," Adler remarked. "Even though the music video had very complex scenes rich in colour and graphics, because of Ultimatte 12's chroma key, we didn't have to worry about areas that were not perfectly illuminated. It allowed us to correct dark spots and shadows in real time, and we were able to see what areas needed our immediate attention for retouching or additional work. This was advantageous because we could adjust issues on the spot and avoid excessive work in post production.
"Bringing this video to life and making our vision a reality took months of hard work, and we're proud of how it has turned out. It's amazing to see what we have created and how far we took the project while still working in real time." www.blackmagicdesign.com