Sohonet and Moxion Join on Remote Review for Production, Post and VFX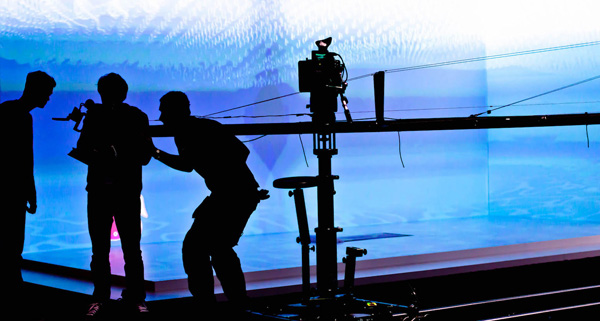 Sohonet, specialists in connectivity, media services and network security for media and entertainment, announced their partnership with Moxion and its platform for HDR Immediates and Cuts. The partnership will result in a set of tools designed to enable both simultaneous and time-delay remote review to suit many different use cases.
The partnership broadens the range of remote collaboration Sohonet can now handle for the production, post and visual effects communities. For review discussions that depend on real-time iteration and response, Sohonet ClearView Flex supplies teams with a high-quality, secure system. Moxion Immediates creates an equivalent experience for offline review.
"Moxion is a good match for Sohonet. The company understand the particular challenges that productions face, and share our vision to re-design the way storytellers create content by making collaboration direct and more secure," said Sohonet CEO Chuck Parker. "While real-time review is a key component to the production workflow, often the whole team can't meet for a live review session. Partnering with Moxion gives our customers space to review content in their own time.

"Right now, working with reduced numbers on-set, extra location challenges and more distributed team members, Sohonet and Moxion are well placed to help support them."
Moxion's Immediates is a platform to review footage in HDR within a few minutes after filming on the same devices as ClearView Flex – Apple TV, iPads and laptop. On-set creative staff can start on mark-ups immediately and give off-set colleagues the same near-real-time HDR access to the content. Furthermore, editorial and VFX teams can download the high-resolution proxy to begin their work, rather than having to wait for it to arrive some time later after a transcoded dailies workflow.
"Using Sohonet's real-time tool, Clearview Flex, with our offline review system harnesses the power of live review and incorporate it with the convenience of offline collaboration," said Hugh Calveley, CEO of Moxion. "It will be a valuable toolkit for filmmakers." www.sohonet.com