Codex HDE Pushes 'I Am Woman' to Large Format RAW capture on ALEXA 65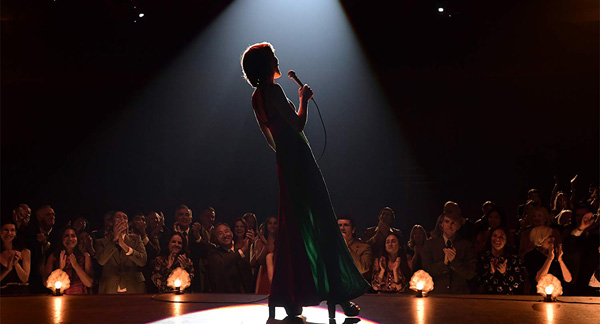 Cinematographer Dion Beebe, ACS, ASC shot 'I Am Woman', the story of Australian singer Helen Reddy and her 1972 hit song that became a theme of self-determination for women. With Dion's wife Unjoo Moon as director and a small budget, the production took place over about 30 shoot days in the Sydney area, which also served as the location for Los Angeles or New York. To keep to schedule and control costs, the cast and crew went though several rehearsals, helping the actual shoot to proceed more quickly with fewer delays.
The production opted to use Codex High Density Encoding (HDE), a lossless encoding technique that is able to reduce ARRIRAW data files to about half their original size. At the same time it preserves bit-for-bit lossless fidelity when the file is decoded, resulting in significant savings in data management and storage. As the film's producers were always mindful of their relatively low budget, 'I Am Woman' became one of the first projects to rely on HDE. Its efficient handling of the ARRIRAW data was a major factor in Dion's decision to shoot with the large format ARRI ALEXA 65, and it required only minor adaptation of his on-set procedures.
Capturing the Story
The film covers a range of periods from the 1950s through the 1980s. "Those time periods can be tricky, because you see them parodied so often," said Dion. "We were trying to find a kind of realism that avoided that feeling. Also, aware that our budgetary limitations meant we couldn't control every single environment, we thought that the large sensor would help us in terms of soft falloff in the backgrounds, disguising some non-period elements.
"But the most exciting part of the ALEXA 65 is really the portraiture it allows you. The larger format is great for any film that is primarily faces, because it creates a sort of contoured portrait. This story is essentially a character piece with a significant performance aspect, and the large sensor combined with fast ARRI DNA lenses allowed us to shoot pretty wide open and let the backgrounds be less specific. That took some of the load off of our art department and visual effects team, particularly on exterior shots."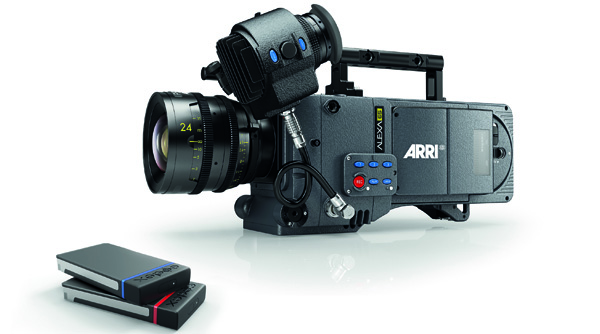 ARRI ALEXA 65 with Codex Capture Drives
ARRI DNA LF lenses are re-housed vintage glass with a new iris for circular bokeh. They incorporate coating options and tuneable internal elements used to customise the lenses for an individual DP and a specific project.
The production had originally planned to shoot with two ALEXA SXT cameras, but Dion convinced them to shift to the ALEXA 65. On advice from ARRI Rental in the UK he also requested to keep a second ALEXA 65 available in their region as a backup and to hire another operator, Velinda Wardell, ACS.
All Hands On Deck
"Many questions arose about how, on this size movie, we could handle not just the day-to-day shooting logistics, but also the data management in a time-effective, cost-effective way," he said. Therefore, part of Digital Imaging Technician Michael Easter's job was to make sure that data management proceeded smoothly in the background.
Cutting Edge handled dailies and other post services. Colorfront On-Set Dailies was used to generate the editorial offline and to create the streaming dailies for Moxion. Moxion is a video data reviewing and streaming service that integrates all production sub-systems together to speed up production. It connects video assist, VFX and editorial equipment and teams and functionality includes viewing and playback, metadata management, searching and annotation.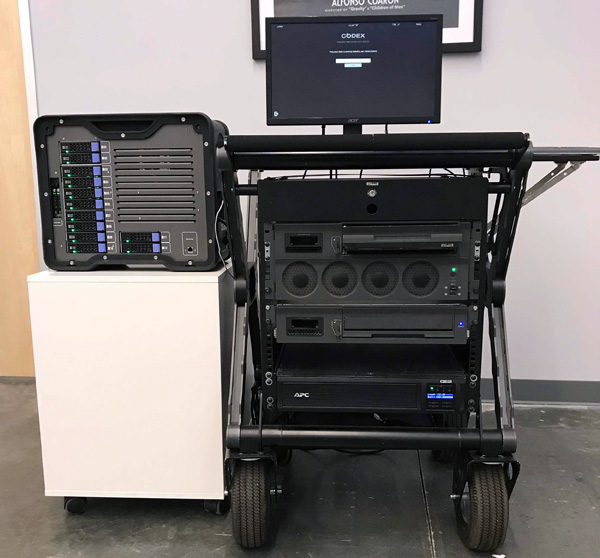 The Codex Vault XL and DIT cart ready for production
"When ARRI Rental sent us the Vault XL hardware running Codex Production Suite, it included a pre-release beta version of HDE support. Though it was obviously a very new release, Codex had already published the HDE SDK, and support was already in place down the chain from vendors such as Colorfront, Pomfort, Baselight, Scratch and so on. That was impressive," Michael Easter said.
On-Set Processing
Vault XL is supplied as a rack-mounted network attached device designed to be integrated into a production or post infrastructure, either near-set or in a post-facility. Codex uses a networked architecture because it gives users faster access to files, and the configuration and administration are simpler.
The other Codex hardware they needed were Capture Drives, which come off the camera with unprocessed ALEXA 65 image data and are loaded into the Codex Vault XL 65. The Vault then encoded the ARRIRAW ALEXA 65 files to HDE .ARX files and copied them, with an MD5 verification to check file integrity, to domestic Samsung USB-C SSDs.
The Samsung drives were formatted to the NTFS file system, which allowed the video to be rapidly ingested into Colorfront On-Set Dailies, and then the CDL grade could be applied for the offline. Checksum verification and LTO backup followed. "HDE processing soon became second nature for us," said Michael. "It didn't add any administrative overhead but definitely saved the operator time in terms of getting the data off to post, and the colourist was then able to use the .ARX files in Baselight straightaway, treating it like RAW encoding and playback.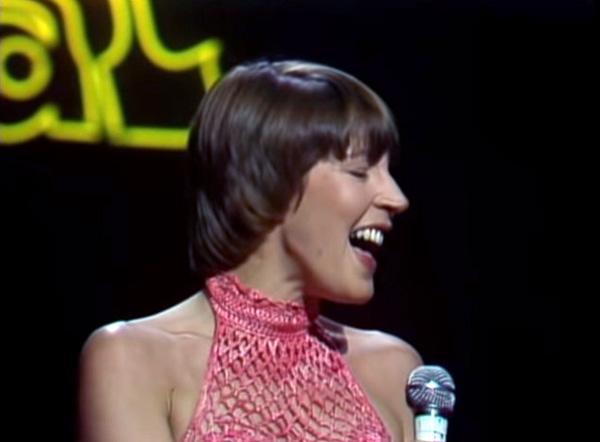 Helen Reddy performing in the 1970s.
"In terms of my role, it meant less processing time, and I'm sure it saved Cutting Edge a lot of money. They initially went from planning to work with 2.8K ARRIRAW files from the SXT, which then became working with 6.5K ARRIRAW files from the ALEXA 65 – turning over the material required for online and offline, as well as the spinning-disk backup and the LTO backup. By making that process more manageable, HDE really turned this from a production that I don't think could have gone ahead with the material straight off the cameras to something that was actually quite achievable. HDE became available just as they needed it."
Single Glitch
One glitch did occur, but it didn't affect the production. At one point the Vault XL indicated a corrupt file. "I knew this was an error because the ALEXA 65 itself writes the unprocessed data and does its own checksum from the sensor before the mag is offloaded," he said. "The camera will warn if there is a fault with the SXR Capture Drive or a risk of bad images. I called ARRI Rental UK and Codex, and connected my laptop to the internet using my cellphone. Despite the time difference, we set up a remote session with Codex support, and with their help, we determined that it was a cable. Once the cable was reseated, the data came through."
Michael is looking forward to seeing HDE implementation in support of the ARRI LF and other ALEXA cameras. "Essentially, HDE will just be another option, and become a click on the taskbar," he said. "Because the integration will be direct, it won't add complexity to the process."
The DP Dion Beebe remarked on the level of confusion currently in some producers' minds about data management and compression rates. "Everyone talks about 8K, but often I think the production is misinformed about what it means," he said. "As a result, they resist large format and large files. They think they'll need someone transferring data 24 hours a day, and that's just not the case. I think we've proved that it's totally manageable, even on a small, intimate character movie where we're shooting a lot of data every day." codex.online