AJA Delivers Colour Accurate Video On Set for DIT Sam Petrov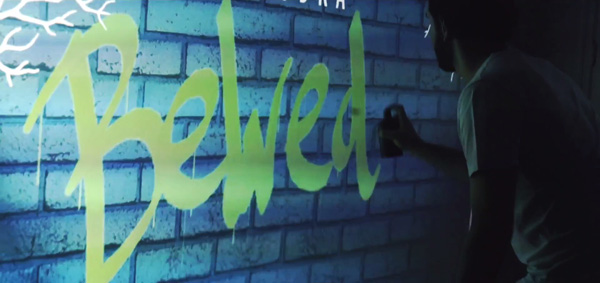 Sam Petrov is an independent Digital Imaging Technician (DIT) who started his career in post-production in editorial and colour grading. The insights he brings from that experience to the more dynamic production environment helps him capture and supply exactly what technicians and artists need, both on set and in post.
Sam has seen the DIT's role evolve over the last ten years or so, as the work shifted mainly from tasks handled in post to working on the set with the production. Originally, the DIT took the place of a loader, an assistant who switched out the magazines of film from the camera. Now, DITs remove memory cards from cameras and load files onto a storage system or drive.
A technical role that is always changing and expanding its scope, the job today also involves an understanding of cameras, storage, codecs, raw and log profiles and transmission of video signals around set. Some knowledge of colour grading is often called for, and the skill to maintain image integrity and security.


Sam said, "Most of us invest heavily in owning the equipment we bring to a production in our on-set carts, which are custom built to house the tools and hardware we need. When I was recently on location in New Mexico working on a new episodic series, the previous router I was using failed. I ordered an AJA KUMO 1616 to replace it, and it worked so well that I took the opportunity to rebuild my cart. I also added the AJA T-TAP to be able to control the colour accuracy of the picture representation on my displays."
Preferring the KUMO 1616 for its compact, high quality build, he integrated AJA's router, a KUMO CP control panel, a T-TAP Thunderbolt to SDI and HDMI output device and HA5 HDMI to 3G-SDI Mini-Converter into his DIT cart.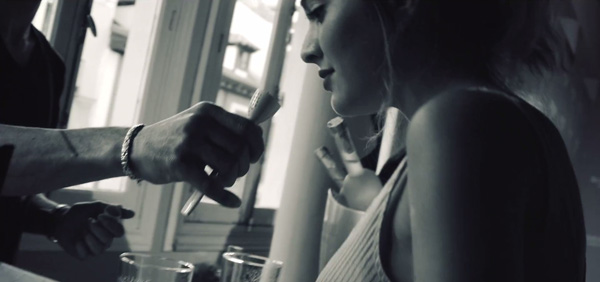 In production, Sam uses KUMO 1616 and the KUMO CP to control the distribution of camera feeds to different areas on set, and to make sure that signals are going to the right place without having to re-patch cables. The KUMO panels are more robust and easier for video technicians and tape operators to use than a laptop, for example. The T-TAP, a Thunderbolt-based over SDI and HDMI output device, allows him to monitor individual signals, directly from his Apple Mac Pro, as they are fed onto pre-calibrated monitors, to ensure that his first pass grade will be colour accurate.
Moreover, with T-TAP he can bypass the computer system colour profile and doesn't have to worry about a 3rd party interpretation interfering with the signal, which could make the colour inaccurate when a DP wants to review clips on set at the end of the day. Sam also uses a HA5 Mini-Converter to convert his computer UI's HDMI signal to an SDI signal, and ingests the camera data from the CFast media, first through an AJA Pak-Adapt-CFast media adapter and then via a Pak Dock device, which transfers footage from the CFast cards over Thunderbolt or USB 3.0 to his computer.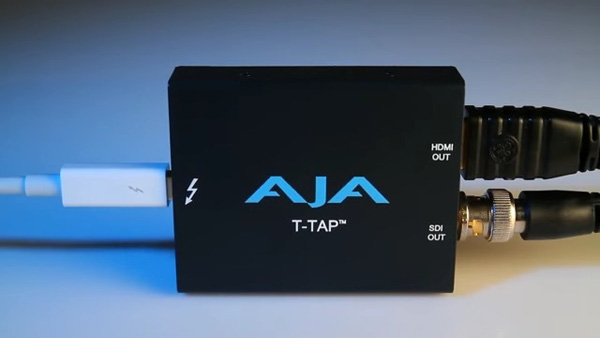 "The HA5 is handy because it means I can convert the HDMI signal out of my computer into SDI to share and display my own GUI on any professional quality SDI display. This way I can also work entirely in a standard BNC environment that relies on digital/analogue signals. The Pak Dock setup with Pak-Adapt-CFast is critical to the workflow because it makes sure that the camera file ingest is secure and reliable. The Thunderbolt connection is also extremely fast," Sam said.
About future cart upgrades, he said, "I'm confident that as workflow needs evolve, AJA's products will keep up." His most recent project as a DIT includes the upcoming television series 'The Unsettling' for AwesomenessTV, which completed production in New Mexico in June 2018. www.aja.com