VR Test Centres Open to Rock the World of Virtual Reality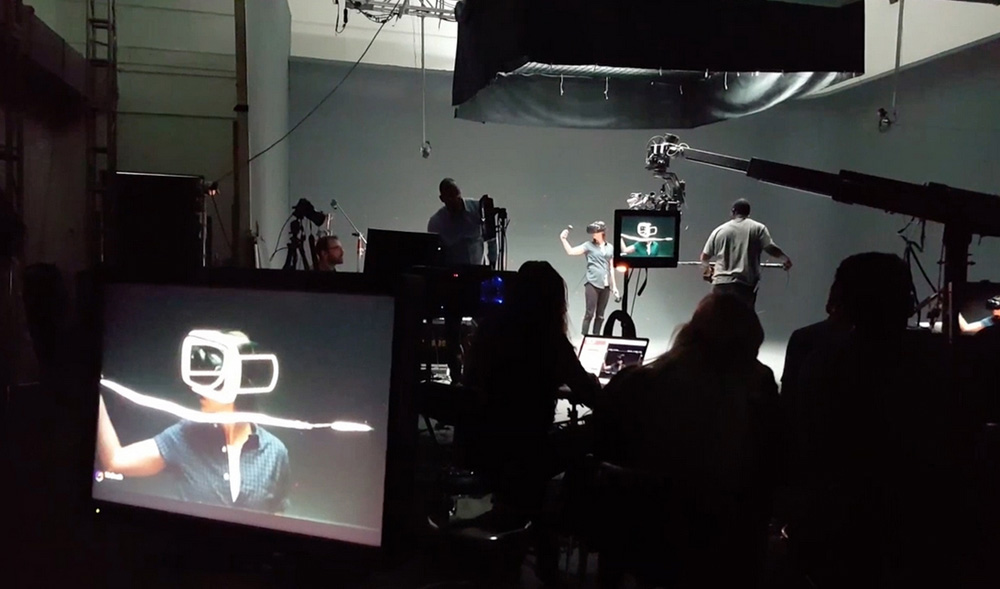 As the scope and reach of VR grow and the techniques for producing it change, test centres are opening up as a means of giving new and experienced users a chance to try new equipment and evaluate the viability of proposed projects. Testronic and Technicolor have both opened new centres in the Los Angeles area.
Their leaders, Jason Gish, Testronic's senior VP Film & Television and Marcie Jastrow, new Senior Vice President of Immersive Media at Technicolor, were keen to talk about how the new labs can help developers and producers keep up with new methods and equipment, and create more immersive VR experiences. They also made interesting comments about VR itself during interviews with Digital Media World.
Getting Immersed
Testronic's new virtual reality test centre in its US headquarters in Burbank, California is built to supply quality assurance services to studios, content holders and game developers. It is the second VR testing location Testronic has established this year, following their operation running in Warsaw, Poland, that was launched in March 2016. The Warsaw facility focuses on the games industry, and the new Burbank lab is devoted to film and television.
Jason Gish at Testronic, which has 20 years of testing experience in games, apps, software, film and television, said that while virtual reality is already having a huge impact on the entertainment industry, the complex nature of production requires a new test approach. "Consumer VR is in its infancy and nobody knows what it will become years from now. We are only beginning to see some of its potential in various industries. As VR evolves, consumer expectations will grow, requiring more exploratory and inventive QC processes," he said.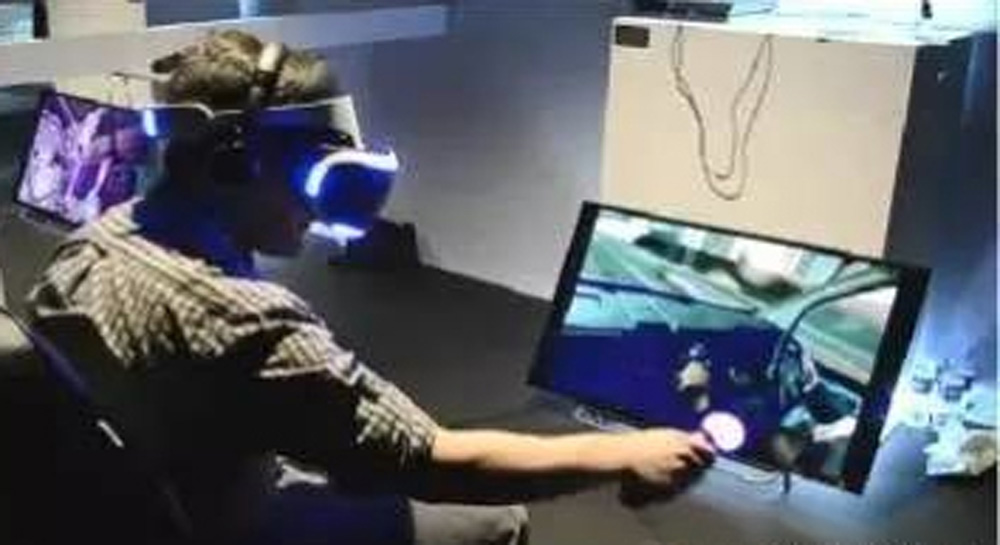 "VR content must be robust, compliant and deployable across a variety of apps and devices. Compliance can mean a variety of things depending on the product and intended consumer. Generally, it relates to the specifications and standards provided by our client, or by a standards body created within the industry. Just as it is with software and apps, compliance will be a key component of testing VR."
Integrity at the Core
Because the integrity of VR content is crucial to its functionality, developers need to fully understand the core VR functions such as head tracking, in order to design a thorough enough test approach to avoid interrupting the experience or causing simulator sickness. Testronic's test approach also reflects the fact that VR is deeply rooted in User Experience, supported by the company's work as an early UX testing pioneer, having developed one of the first UX labs in the US.
In some ways UX design borrows from usability criteria, but it is also a very subjective concept - successful testing has to include both objective and subjective test approaches, from best practices and usability to user research and, potentially, focus groups. General best practices can be applied and tested for, but it is critical to understand your target demographic and the factors that will affect their experience such as age, physical ability, environment and social factors.

Testronic's Warsaw VR test centre is currently working on a number of titles. "We are in close collaboration with our studio and developer clients and partners to make sure that we can keep up with or stay ahead of the trends that they are responding to," said Jason. "For now we have all of the same hardware in Burbank that we do in our Warsaw facility, but I imagine that as the format evolves, the devices for games at the Warsaw lab, and those for film and TV used in the Burbank lab, will be different. Our labs will evolve with their respective industries.
Games vs Film & Television
"Recently, most of the content in film and television seems to be focused on 360 video as opposed to actual VR, while games are more VR focused. It is possible that certain devices may focus more on one type of consumer, and if that happens, we will adapt appropriately in order to represent our client's target demographic."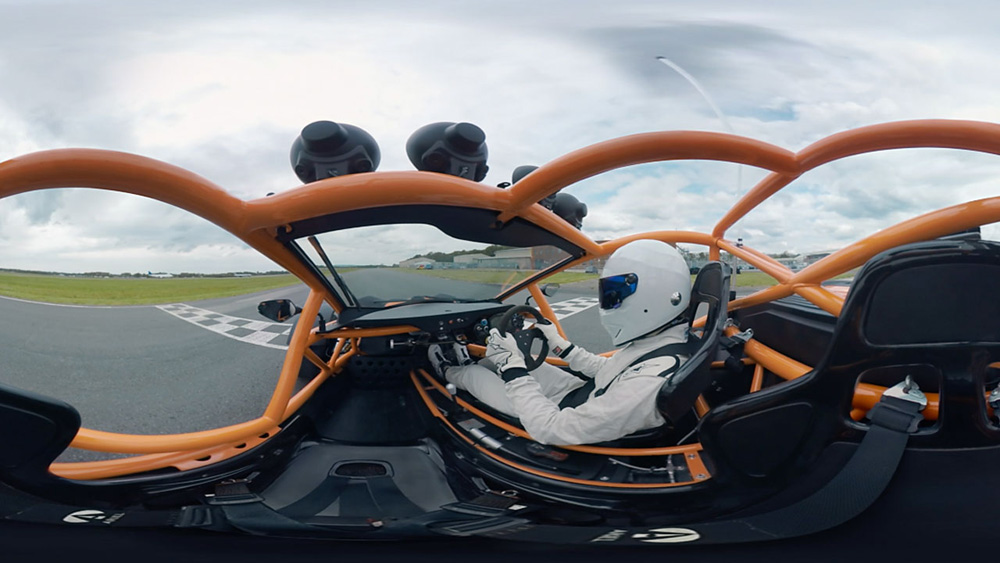 The staff and consultants will be chosen based on the same factors used to determine equipment and devices - by the content created and by the expectations of clients and consumers. The focus will continue to be on those with gaming experience and software development and testing expertise. Automation may eventually play a role in testing VR, as it does in software testing and performance monitoring, so these skills will be needed as the team grows.
The Critical Consumer
Consumer expectations are central to Testronic's test approach. The lab begins testing long before a product is at a consumer stage, sometimes even as early as concept and design. Jason said, "We prefer to get involved at these upstream stages during a development cycle, and want to work closely with development teams so that those consumer expectations can be considered during that process. Even in early stages, we always test with the most critical consumer in mind, so things like User Experience and Usability are a constant priority. In fact, we tend to employ people who are critical consumers themselves because they tend to make effective testers."
Because VR for consumers is developing at speed, the test centre and its and staff have to constantly work at keeping its methods and gear up to date, relying mostly on education and consultation. "We're approaching VR testing with the expectation that it will evolve quickly and consistently. We attend events, consult with experts, and keep continuous R&D going at the facility. We have formed partnerships with content creators, app developers, system experts and audio experts in order to understand the technical demands of VR.
A VR Philosophy
Interestingly, Jason says it's fair to compare VR to the philosophy that all things are constantly changing and that the changing is in fact what makes it what it is. "For example, a river is made of constantly flowing water. It is still a river even though the water that makes it up is constantly changing. The concept called VR may be very different in a year than it is today, and meanwhile the understanding that it is rapidly changing can start to become part of its definition. I imagine a future in VR where a user can never have the same experience twice, and a VR world that is fully connected," he said.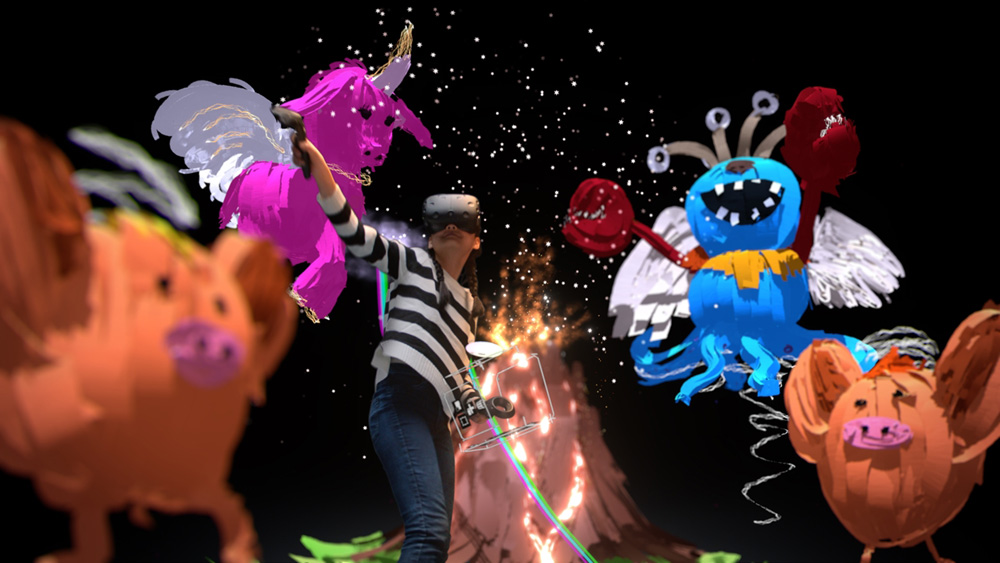 "Part of what defines our connected internet today is its constant change, of course. Every day it is accessed and updated by the world that is using it. VR could also become something that is fully connected and is constantly changing. In the future, users may find VR experiences are never exactly the same twice, and the nature of the constant change of those experiences is what defines them.
"Similarly, I expect the technology, development, devices and content to be constantly changing, and the best way to deal with this fact is to expect it and be prepared for unexpected disruptions and scenarios. It is the expectation of this momentum of change that most excites us."
Technicolor Experience Centre
The Technicolor Experience Centre is dedicated to developing content, platforms and systems for virtual reality, augmented reality and other immersive media applications. Different to Testronic's Quality assurance focus, the goal at Technicolor is for artists and technologists across teams at Technicolor and their partners to investigate and create immersive experiences for entertainment, advertising and other commercial applications.
Technicolor is the parent company to The Mill, MPC and Mr. X, all of whom have been working on many virtual and augmented reality projects for some time. Examples are The Mill's 6x9 project for The Guardian and Turkey 360 for Nike, as well as The Martian VR Experience and 'Introduction to VR' for Felix & Paul Studios' made at MPC. More recently, Mr. X has completed work on their Ben-Hur 360 video, MPC has been creating Suicide Squad VR, and The Mill produced Jack Daniels' marketing campaigns.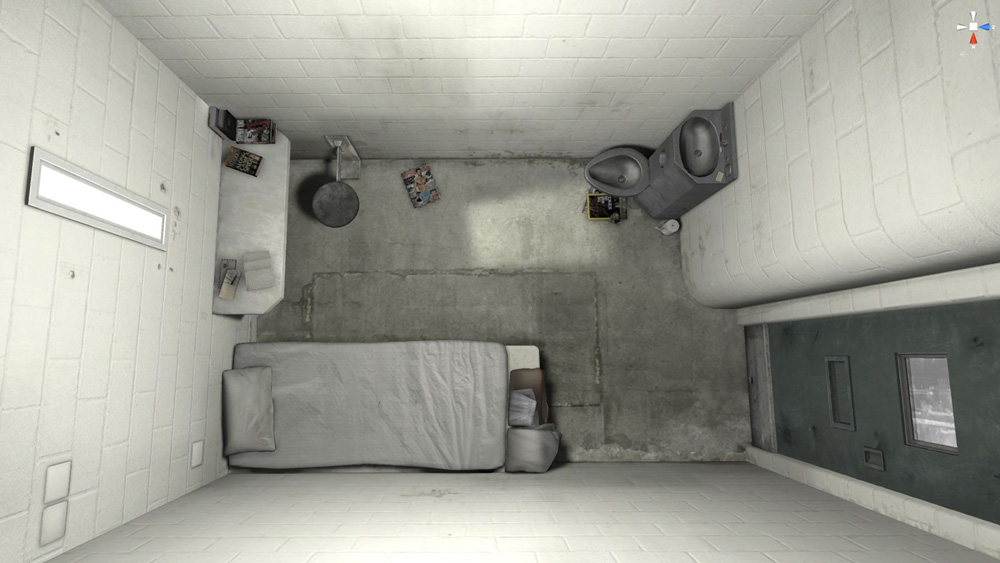 For and during production and post for these projects, Technicolor's Research and Innovation labs have developed immersive formats, tools and systems supporting the creation and distribution of immersive content, aiming to form a foundation for experiential production.
Standardising Workflows and Tools
The Technicolor Experience Centre, or TEC, is located at a purpose-built facility in Culver City led by Senior VP of Immersive Media Marcie Jastrow. Over the 20 years that she has spent working in the entertainment industry, Marcie's roles have involved building teams and workflows, which have contributed to the projects and partnerships that now support the use and development of the centre.
"The absence of workflows and toolsets for VR, AR and new immersive experiences is still a major issue for producers, which is why standardisation for project development will be a priority for Technicolor early on at the Centre," she said. "Right now, processes for experiential content tend to change from project to project because there are so many variables and no standard methods.
"The convergence of workflows from traditional post-production and game engine post-production will help us establish processes and procedures initially, and also form the basis for learning and creating entirely new workflows and toolsets. The centre gives people across different disciplines a chance to work in new environments – for example, the application of game engines to new immersive experiences."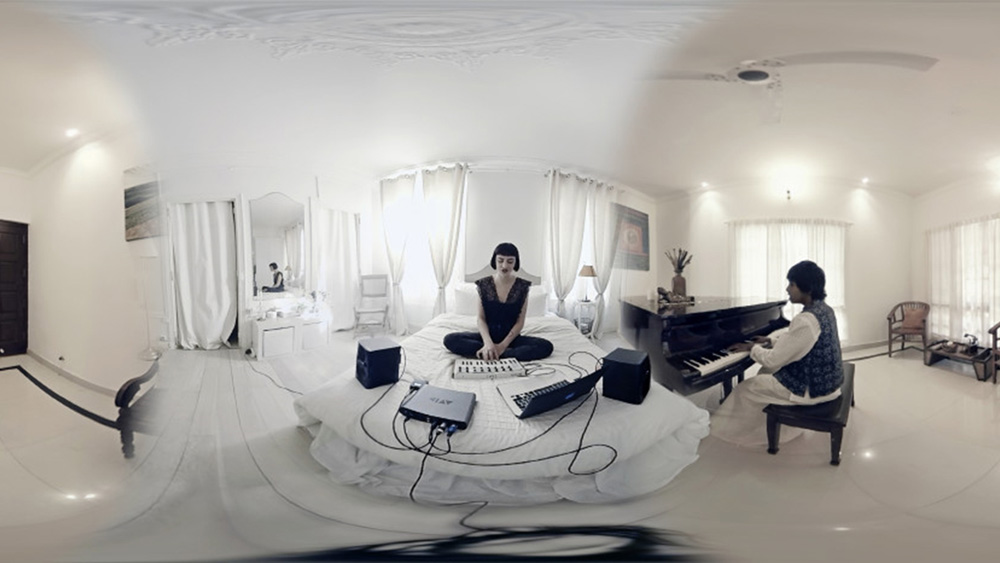 Developers of the Future
Visitors have access to a group of experts working at the TEC, starting mainly with artists from Technicolor and its brands - such as The Mill, MPC and Mr.X - plus others from gaming, animation and immersive media companies. By all working together in one place to define workflow and processes, they can also support hardware and software developers, and in the meantime create experiences and explore the new medium further.
"Success will depend on staying receptive to using tools as they become available and make sure that we are innovating and developing in tandem with others who are doing work in this field," Marcie said. Therefore, in terms of equipment, the TEC is to be maintained as a flexible space capable of supporting diverse activities in an open environment. Again, this will help productions shift more quickly from traditional post-production and workflows, into real-time engines.
Technicolor's other goals for the centre include on-going education, innovation and collaboration across the industry, creating a future for immersive experiences. "To do so, the artists and technologists will be working with a range of talent. We expect to see people with a traditional film background, and to collaborate with institutions such as universities, as well as other creative partners with their own perspective on how the VR world will evolve."